High Eye Workshop
is creating landscape diorama tutorial videos
Select a membership level
High Five
Thank you - I really appreciate your support.

You get a virtual high five every month for helping me produce the best content I can for everyone.

You also get a $1 discount on my diorama kits (minimum one Patreon payment required). (I will post when new kits become available.)

You're great, you are.

Seeing Eye
Because you're so awesome, you get early access to my YouTube videos.

This will be at least 24 hours before everyone else, but it could be several days before. The earlier I finish them, the earlier you get to see them.

You also get a $2 discount on my diorama kits (minimum one Patreon payment required). (I will post when new kits become available.)

Inner Eye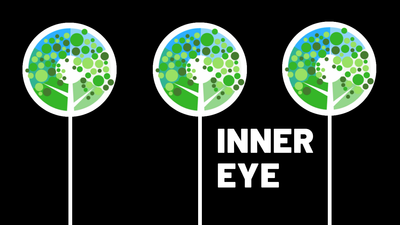 You're so amazing that you get to be a High Eye Workshopper and join an exclusive Facebook group for Patreon supporters!

Here you'll get to workshop your projects, share ideas, get tips and hints and ask advice of me and everyone else in the group.

I'll be workshopping my own stuff in the group, too, and I'll also be sharing short videos and mini-tutorials, product discoveries, etc..

If you want to be a part of the High Eye Community, this is how to do it.

You also get a $5 discount on my diorama kits (minimum one Patreon payment required). (I will post when new kits become available.)

You also get all previous rewards.

About
Hello friend

Thank you so much for taking the time to visit my page.

I'm Merrick. I make landscape dioramas, because it's fun and it keeps me in a present state of mind. It feels like I'm making my own small places in the world - places I'd like to see, or places we're losing, or that I want to hold on to in more than memory.

I began watching videos of people making dioramas when I was suffering with acute anxiety. I found it very relaxing, and people often tell me that watching one of my videos is a peaceful experience. This makes me very happy. I found even greater comfort in actually making the landscapes, taking inspiration from these creatives; it is a very effective and enjoyable way of getting out of the head and into the senses.

I want to encourage creativity in others, too - not only those who suffer in their own heads, but people looking for more fun or an outlet for a burn. I started High Eye Workshop as a way of sharing what I do and how I do it - and why I do it.

The techniques I use can of course be applied to all kinds of modelling - from model railway scenery to wargame terrain to military dioramas - but for me, I'm just into the land. The stillness in observing the river, the mountain, the sea. This is why I don't add people to my worlds; they are havens of solitude to return to again and again.

Soon, we may only have art and photographs to remember the natural world by.

But these models aren't cheap to make. The materials can be very expensive, and I can go through a lot of them. I can't do much without your support.

Your help will allow me to continue with the High Eye project, and to create even better art and content. I will be able to share my techniques in greater detail and more widely. This isn't just about me and my art; it's about helping people create their own art and their own space - perhaps even their own sense of place.

We create to be alone with ourselves, but we share what we create to know we're not alone.

Thank you.

Right, well - that was all terribly serious. Here's the fun bit.

In return for your support, I'm offering some cool perks.
$108.57 of $250
per month
This will enable me to get a proper lighting and camera rig set up in my small workshop. No more messing about with a multitude of bulbs and lamps.
1 of 2
By becoming a patron, you'll instantly unlock access to 78 exclusive posts
By becoming a patron, you'll instantly unlock access to 78 exclusive posts
Recent posts by High Eye Workshop