Sharon J. Gochenour
is creating stories and illustrations
Select a membership level
super classy awesome people!
Access to my Patreon feed, where I talk about ideas, post sketches and progress photos, and update you on the status of various projects.
THE AMAZINGEST
Access to a SUPER SPECIAL WEEKLY STORY published only here on Patreon!
holy cripesnakes, Batman! does the fabulousness ever stop?
I will write a short story based on an idea that you email me!
About Sharon J. Gochenour
Hey! My name is Sharon Gochenour, and I am a writer, artist, researcher, traveler, and all-around interesting person. In 2013, I started
High Flying Poultry
, a fiction blog where I post short stories and illustrations in a variety of media and styles. To date there are 33 stories up on the blog.
I've previously had stories published in Andromeda Spaceways Inflight Magazine (you can read a review of my story "Debtors"
here
) and Betwixt magazine of fantasy and science fiction (you can read my story "The Book of the Lost" in full
here
.) You can learn probably a bit too much about me from my writing on the lifestyle website
xoJane
and learn nothing at all about me but something about my approach to cities and urban living from
my
articles
on This Big City.
This money will go toward letting me invest more time in my writing and art, most particularly my art. The illustrations for each story are the most time- and energy-intensive part of each entry, but they add a lot to the quality and enjoyment of the blog if I can reasonably prioritize doing them.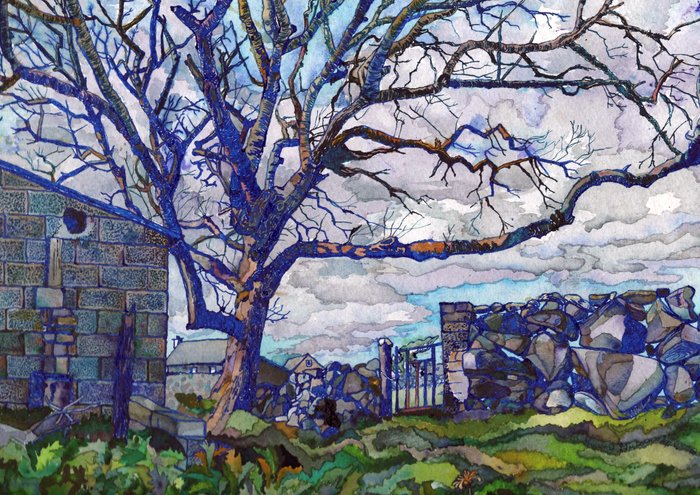 You can find my illustration, paintings, and linocuts on my
Society6 page.
I did the
cover art
for V. Wetlaufer's 2016 book of poetry
Call Me By My Other Name.
Mostly my art abilities have been invested in individual personal illustration projects, like the farm painting above, which I did as a gift for my friends at
An Garrai Glas
in Galway, Ireland. (Before you get your hopes up for the blog -- that painting took me 20+ hours, and generally I can invest 3-4 on a blog illustration.)
But this project has already produced a lot of stories and illustrations that I'm super happy with, either because I liked the final product a lot, or because I got to experiment with new media and styles.
From 
The Rose Maze
, story no. 47.
From
"Your Mother and My Mother,"
story no. 11 (part two; part one is
here.
)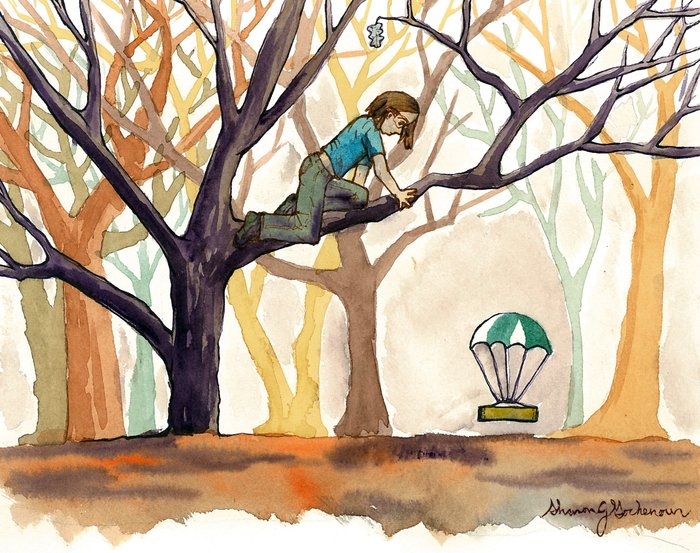 From
Analise,
story no. 10.
Any help you can give me is deeply appreciated and means I can do more art and writing!
This will let me cover all costs of hosting the blog podcast on libsyn. 
1 of 1
Recent posts by Sharon J. Gochenour