HistoricDetroit.org
is creating research and stories about Detroit's historic architecture.
Select a membership level
Get exclusive patron-only merch
Vintage Belle Isle postcard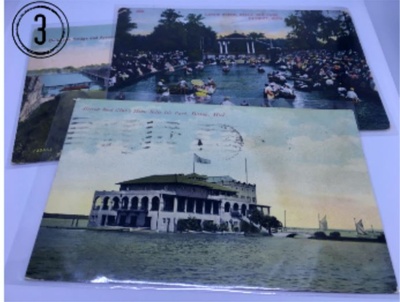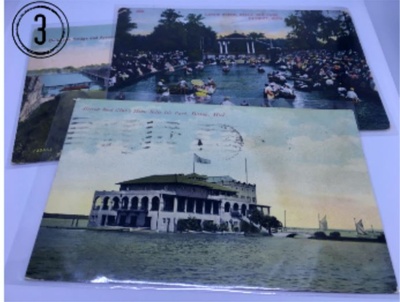 We'll send you an authentic Belle Isle postcard from 1900-1940. Because of volume, we cannot guarantee a location, but it will be of a prominent location (Scott Fountain, Douglas MacArthur Bridge, Belle Isle Aquarium, etc.). Minimum donation of six months.
5 real Michigan Central Station tickets
Limited (8 of 19 remaining)
Own a piece of Detroit history with five authentic train tickets from Michigan Central Station. These are stamped on the back from 1915-1923 and were found inside the train station back in the 1990s. Please note that many of the tickets we have left are to Chicago, so you might receive duplicates. Minimum three months of donations.
Metal City of Detroit flag pin
Limited (4 of 5 remaining)
The City of Detroit's beautiful flag on this beautiful metal pin. Courtesy of City Bird. Minimum donation of five months.
About HistoricDetroit.org
HistoricDetroit.org is Detroit's place to learn the stories behind the city's historic places and for photographers, historians and others to share their love, images, memories and more about its landmarks. Every building has a story -- we're here to share it. 
This is a nonprofit website founded in June 2011 by Dan Austin, author of three books on Detroit's architectural history and a former Detroit Free Press journalist. It has been, to this point, 100% funded out of his pocket. All web development and hosting costs, acquisition costs and subscriptions for database and historical research add up over the years, and now he needs your help to keep it going! We average 18,000 to 20,000 visitors each month; if just a fraction of them would help support us, we can keep going.
D.A. pores over microfilm, old newspaper articles and dusty old books to bring you the most accurate histories of the Motor City's built environment. The website hosts photos from a number of sources and photographers, as well as the largest online collection of vintage Detroit postcards.
We also host other writers' and photographers' work, and all are encouraged to share their photos and stories. All contributors maintain full rights of and receive full credit on their submissions and can remove them at any time.
All Patreon donors will be thanked and listed on the website.
Contact us at
[email protected]
Recent posts by HistoricDetroit.org
How it works
Get started in 2 minutes