HOBOTECH
is creating tech videos about off grid and mobile living
About HOBOTECH
WHAT IS HOBOTECH?
My name is Tom, otherwise known as "Hobo" in the comments of my YouTube channel "HOBOTECH". I travel full time around the states with my 10 year old Norwegian Forest Cat "Odin" in a 1995 Roadtrek conversion van RV called "MIR" that I extensively modified for off grid camping (aka boondocking). We prefer finding awesome free places to stay, and then reviewing and sharing those locations with our viewers. I also like to share my experiences with technology on the road and produce "how-to" videos.

Our content is a mixture of vlogging, how-to's, camp site reviews, product reviews, and technical mumbo jumbo designed to tickle your inner geek. We like to have a good time and not be too serious so you'll often see references to 80's and 90's nostalgia slipped in for fun.

WHY PATREON?
The short answer is that I really love releasing videos on YouTube and helping others out. The back side to that is that it takes an enormous amount of time to do proper recording and editing of the content in order to make it presentable and easy to follow for the masses. If I'm putting 60-70 hours a week into running the HOBOTECH business, I can't make money elsewhere. As the adage goes, "time is money". 

I spend nearly all of my free time creating or editing content for the channel, responding to comments, updating the website, doing SEO, and juggling social media accounts in order to make it all happen. I'm not complaining because I love to work hard! I proved that in my first 50 van build videos. Those took hundreds of hours of work and they were released before I could even monetize. I made nothing off them.

Fast forward to 2019. I now have a growing subscriber base, and I've upped my game considerably in the quality of content provided for free on YouTube. I often receive comments to do more tech videos. While I would like to do more, the tech isn't free. I don't have sponsors of any kind and my channel is too small to be approached by the corporate world. Becoming a Patron will help "keep the tech in HOBOTECH" so to speak.

THE CHOICE 
My choice is to either do outside work for income and put HOBOTECH on the back burner, or with the support of Patrons, continue to release better content. I want the channel to succeed and reach as many people as possible because I feel that I can add a lot to the community. It simply takes a long time for smaller channels to get off the ground and that's where Patreon can help..

I hope you consider joining our community. We're eternally grateful to each and every one of you that watch our videos, comment, subscribe, and find them entertaining. Heck. Sometimes you may even learn something!

Thank You!
Tom & Odin
Select a membership level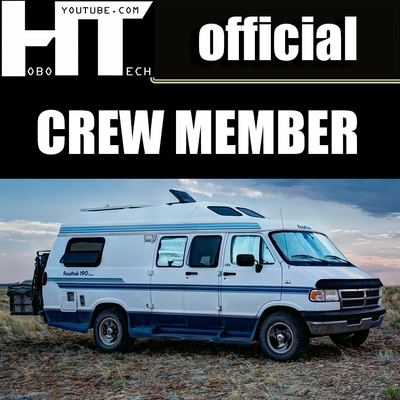 HOBOTECH Crew Member
Become an official member of the HOBOTECH Crew!
For the price of a gallon of gas, you gain unlimited access to Patreon community features and our members-only posts. 
You'll have instant access to our Discord chat community and will be tagged as a "Crew Member" level supporter.
We'll automatically sign you up for our instant blog notifications so you'll be notified first when there is any new content posted (you may opt out at any time). No more relying on wonky YouTube notifications!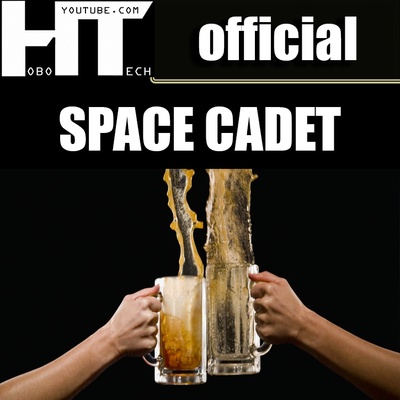 HOBOTECH Space Cadet
Buy me a beer! As a Space Cadet, you gain instant access to:
Exclusive live streams, private videos, and posts not available to the public!
Our Discord chat community where we have private meetings! You'll be auto tagged there as a "Space Cadet" level supporter.
You will be able to vote on polls and make recommendations for new content.
You receive our thanks for your support.
Includes all Crew Member level benefits too!
HOBOTECH Officer's Club
Offer up a sub and you can join the exclusive O-Club where you'll receive:
An official HOBOTECH sticker. Be sure to enter your correct mailing address when prompted. *
Gain exclusive behind the scenes access! By using Patreon's new "Lens" app on my phone, I can shoot short unedited Snapchat-like videos that will be shared instantly with Officers.
Instant access to our Discord chat community where we have fun chats! You'll be auto tagged there as an "Officer" level supporter.
You receive our warm gratitude, and Odin enjoys a few extra slices of turkey. 
Includes both Crew Member and Space Cadet benefits too!
* You must be a member of this tier for at least 30 days prior to receiving this benefit. 
Gas is paid for! Reaching this goal would enable me to travel to more locations, review more camp sites, do more vlog style videos, and enable me to run the generator longer to edit MOAR videos for you!
1 of 2