Holly Wolf
is creating COSPLAY, BOUDOIR, VIDEO PRODUCTION, AND NERDY GOOD NSFW CONTENT
Select a membership level
LENS ACCESS
Access to my exclusive 'stories' on LENS here on Patreon! 
I value your support, even a dollar wikll help me create more content! so THANK YOU!!
TIP JAR!!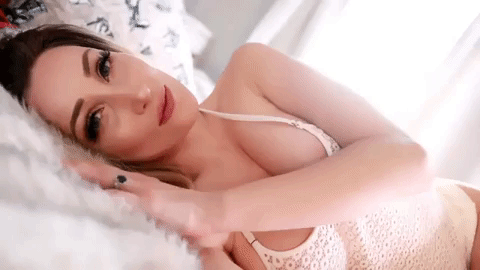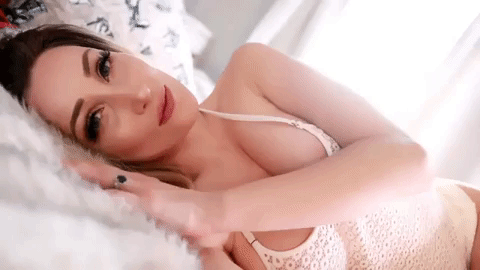 A montly selfie bundle containing hundreds of images! For those people who are into selfies just as much as me! 
-selfies sent weekly if not daily on the timeline, with all sent out via dropbox at the end of the month for easy download and viewing!
Bronze Tier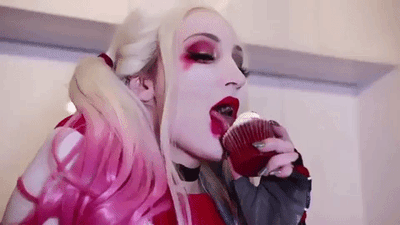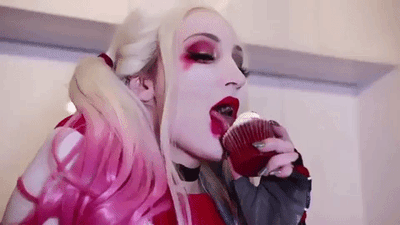 MONTHLY SELFIE BUNDLE
-at least but not limited to 2 exclusive videos each month, cosplay or lingerie/bikini
20 or more exclusive photoshoot images, 
-life updates and project polls
Includes Discord benefits
About Holly Wolf
HELLO GORGEOUS!
Hey Babes!! First of all..

THANK YOU FOR CHECKING OUT MY PAGE,

and secondly..

PLEASE DON'T FEEL LIKE YOU HAVE TO CONTRIBUTE.

No matter what I will always post free content to my regular socials... I love content creation, being creative and most of all, feeling sexy AF lol.
This is simple for those people who are super epic and want to contribute to my creations, help fund my workflow and cosplays, and see SO MUCH EXTRA FUN TIMES. Don't feel pressured in any way, cuz you are all amazing!!!
ALRIGHT SO ABOUT MYSELF....
I love to create amazing content, modeling and cosplay are now my full-time gig!
IT'S AMAZING
! I am obsessed with producing the highest quality photos, videos and cosplays that I can master. I don't like to half-ass things. I want to look great for my photoshoots. I eat super clean, vegetarian of course.. (I don't have to work out as much) and I spend a lot of time researching the best skincare and beauty routines to make sure I always look my best.
I'm also a bit of a goof.. I love to be silly and make fun of myself, and here on Patreon I feel I can truly be myself, maybe due to the real raw support from my community here.
CUZ THAT'S HONESTLY WHAT THIS IS...
The best community I could ask for. And as some of you already know... I am a MASSIVE NERD... I love to geek out, play video games..and just have fun together.
ALL TIERS WILL GET DAILY/WEEKLY POSTS ON THE TIMELINE, ALONG WITH ALL FULL SETS AND CONTENT UPLOADED TO THEIR OWN PERSONAL DROPBOX TIER GIVEN AT THE END OF THE MONTH!
I work hard each and every month creating new content, and I post as much as I can to the timeline, you will see full sets on the timeline, and also partial ones, along with ALL CONTENT in one neat place for you to view anything you might have missed! it's truly a lot of content!
TIER INFO

Each Tier has some pretty epic things in it, I hope you take some time to read what they are before you choose!


You can pick from LENS ACCESS, which is basically like an in house snap chat.. SOMETIMES I SHOOT SOME VERY SEXY CONTENT FOR LENS LIKE SEXY LITTLE VIDEOS.. SO ONLY THE HIGHER TIERS WILL GET THOSE!!
From there we have the SELFIE TIER,, which is a fun sneak peak to some looks you might see me in soon, bronze is where the cute little videos start, I post in-camera stills as well, and some phot sets will start to filter into that tier!
Then THE BEHIND THE SCENES tier which starts focusing on an in-depth look at my cosplay content and creations. That is of course called silver, and from then on things start to get a little sexier and full of spice! The higher the tier from then on indicates the amount of content, the type, for example, implied all the way up to full nudes!

Get ready it's a sexy time and not for the faint of heart! I also produce extremely high-quality videos in the higher tier, I hope you value them as much as I do. As I reach more patrons.. I plan on producing more a month in the NSFW video category!

I also

LOVE COSPLAY

. Like it is a huge passion of mine, and I would say the number 1 focus of my patreon. with this site I am able to fund and research epic cosplays I otherwise wouldn't have time for, and tirelessly work on costume production and fund large projects.

YOU ARE MAKING MY DREAMS COME TRUE

.. Whether I get to be a pervert and sex up my fav anime characters... or fund stunning gowns for the Queen Zelda herself... I love you all for helping me realize these products and I will always strive to give back with the highest quality content!
SO THANK YOU


ALSO BUTTS AND BEWBS.... I AM OBSESSED... In my higher tiers you will see a lot of that so be warned... I'm a bit of a perv. hehehehehe



SO.. up in the higher levers, basically platinum and above, you'll be seeing a lot of me. literally. I shot a lot of content with playboy, and I love to show my creativity through my body. get ready to see some sexy bits, and some sexy video too! When I do my bigger shoots, I shoot NSFW video as well.
What does NFSW mean, well it literally means NOT SAFE FOR WORK.. AND FOR ME THAT MEANS NOODS..I don't say NSFW lightly... you will see some body parts that some girls claim to show but really don't. In the even higher tiers you will see more video and Titanium gets a lot of the really personal NSFW content!





I do ask that you keep this content to yourselves. Becoming my Patreon means I am giving you my trust, you'll be seeing a lot of me, and I want to have a true community here. Please do not share any of this content.... I know getting naked doesn't seem like a lot of work.. but it is my body, my life and I want to believe that you are all good people. Please take this seriously as I do put a lot of work into this content.




KAWAII AF I KNOW :)
WHAT CAN YOU EXPECT!
First of all I post here.... ALOT. This is the real me, things that I don't share on any of my other socials since I take more of a work approach to them..
WEEKLY SILLY AND SEXY GIFS
! I'm very much into creating silly and sexy content, so I'm all about gifs.. and I mean who doesn't like a good butt shaking gif now and them hew hew!
MONTHLY EXCLUSIVE PHOTO SETS
. I am here to make you happy, and show you as much amazing content as I can, so get ready for gorgeous photo sets. Whether that is BIKINI LINGERIE or COSPLAY I hope you are ready for exclusive content I don't post anywhere else.
MONTHLY VIDEOS
! I love to make videos, and patreon is LITERALLY the only way I can make videos, The production behind shooting, and editing several videos a month is a full time job in itself. and patreon allows me to make more, and sometimes even get the help to edit those videos for you all to see them faster!
SEXY NSFW and NUDES!!
! In my upper tiers is where it get super sexy.. I'm a bit of a nudist.. and here I can show that off.. cuz apparently all the other social medias HATE BOOBS!?!?!? Nipples are satans work remember... AND I LOVE SATAN ahahahaha. Working for Playboy has made me super comfortable with my body.. so get ready for that. YOU'VE BEEN WARNED.
EXCLUSIVE PRINTS
! Again in the upper tiers I have my phsical rewards, which takes a lot of time and effort but honestly I love to send you guys the goods!
POLLS, EXCLUSIVE LIVESTREAMS AND EPIC HANGOUTS!
Let's be epic besties! Let's play video games together, give me your gamertag and lets play! I also do polls so you can have a direct impact on what I shoot or how I shoot it! Also monthly livestream hangouts where we can catch up and just be silly together!
COSPLAY BTS
. This is where I post all my behind the scenes, you guys push me to work extra hard on cosplays and I want to show that off! In the BTS Tier you'll be seeing all the progress pics of how I do my cosplays including the struggles.. SO PLEASE CHEER ME ON I NEED IT!
EARLY ACCESS TO NORMAL SOCIAL CONTENT
Video production over on my youtube channel has also gained some amazing traction, and here I'll not only be sharing early access to all content on youtube, but also extra content that for the most part is too sexy! Sometimes I even have to censor my shoots for youtube, here I'll simply share the raw version!
Again thank you for all the love! I love you right freaking back!!!
ALL CONTENT IS GIVEN AFTER PATREONS HAVE BEEN PROCESSED FOR THAT MONTH!
I get a lot of people asking for previous months as well, if you see a sneak peak you want the full sets to just DM me we I can send that to you for the tier price!, otherwise you only gain access to the month you pledge to :)
PLAYBOY BUNNY COSPLAY GOAL!

I want to cosplay more Bunny versions of characters, starting with everyone's fav, Bulma Bunny! This goal will help me fund her corset and outfit, as it is quite pricy for custom corsets that will make me look sexy as heck hew hew!



2 of 2
Become a patron to
Unlock 3,139 exclusive posts
Connect via private message
Recent posts by Holly Wolf
How it works
Get started in 2 minutes