hologramvin
is creating Writing, Games, Art, & Sci-Fi
Select a membership level
Frog Eggs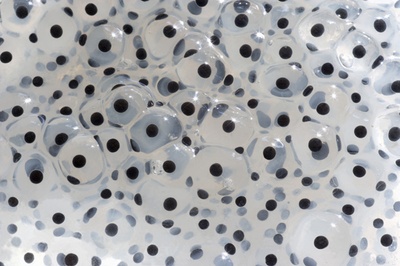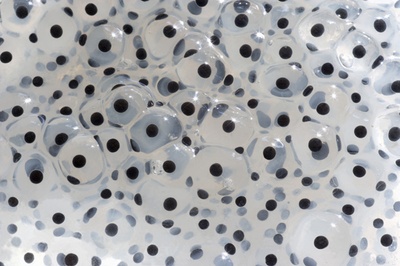 Early Access! Anything I'm working on, publish, or offer to you as a downloadable [and all above tiers] will be posted here before anywhere else. This includes; stories, short stories, essays, game previews, songs, audio episodes, resources, artwork, and so on. If I find anything cool while I'm working, I'll share it here too. [You'll also get the "Frog Egg" badge made by me.]
Tadpoles
You'll get that same great early access as everyone else, but you'll also get to have access to play-testing files for games-in-progress as well as special drawings or posters I don't share anywhere else! Great affordable option if you want to offer just that little more support and get a nice little something in return! [You'll also get the "Tadpole" badge made by me.]
Froglet
Just like Tadpoles and Frog Eggs, you'll get early access and special access to play-testing files and unique art. Your early access actually kicks in two days before the others. This means the Froglet tier and above gets posts first, two days later Tadpoles and Frog Eggs get those posts, and then after that point things will either be public at some point or they won't be. You'll also get free .pdfs of finished work before anyone else does too! [You'll also get the "Froglet" badge made by me.]
About hologramvin
[
I run a project by the name of TransStyleGuide as a collection of essays, posters, and educational explanations on Trans 101 asks from cis people. That really isn't my main focus anymore, as I've realized a lot of "trans activism" is deeply involved with "trans-liberalism" and thus is not productive. I'll probably still post to there to be helpful, but really this patreon is dedicated to my creative endeavors.
]
Covid-19 has really changed what I planned for my life this year. I still want to finish and self-publish "
i don't want to be beautiful
" (
a poetry chapbook
) and "
THESE FROGS ARE GAY!!!
" (
an illustrated zine
) in 2020, but I also understand that nothing is 100% predictable right now. I know I'll have to lean on creating content (
nonfictional and fictional writing, games, and artwork
) for the next several months to have income. As such I intend to try to use this very regularly instead of just an option for people who want to offer consistent small support to me in general, and I'll try to make a post a week talking about what I'm working on.
I hate sharing what I'm doing before it's done, which is why my tweets about my projects are always so cryptic. However, I think having the level of separation from public information will actually really help motivate me to get stuff done. Not having people to talk to about my work is part of why I find it hard to focus and finish things. Having people engaging with the process would definitely help with that. Besides the two minibooks I've got one video game I'm presently working on, a sci-fi audio story I'd like to make eventually, and potentially some music that I may or may not release. The game will also have its own soundtrack composed entirely by me, so that'll come before personal music. The books and the game are a certain, but time will tell what happens with "
Capsules
" and the music. Something else I might offer is reviews of something I read or play and you'll see anything I write at least a day before I post it anywhere else.
What you'll get from supporting my patreon is a) early access to anything I make, b) insight to my creative process, c) easy access to any resources I put together for myself, d) for higher tiers probably some free stuff like a free poster or a free .pdf of the frog zine. The chapbook will have a free option for everyone, but the zine won't so that would be something special for you. I can't promise a lot of constant 1-on-1 communication, or give clear time frames for the completion of stuff, but you'll also get to read any of my science fiction short stories before (
if
) they get published! If the short stories are what people end up being most interested in then I'll probably make that a focus of this patreon. Right now I can offer one sci-fi short story
(under 5,000 words. Maybe some months under 7,000 or some months under 3,000
) per month. I am definitely open to trying to make more if that is what my patrons would like to receive content-wise.
I'm a lesbian and most of my science fiction writing involves lesbianism and nonbinaryness and transness in some way, but that usually isn't the focus of the story. So if you're looking for gay and trans sci-fi coming from a communist writer, THIS is where to sign up.I really believe in making things accessible to as many people as possible. The final versions of anything I make I will always offer to everyone to the best of my abilities. (My poetry will always have a free option, as will my games.) Still, I know a lot of people love knowing what goes on behind the scenes and what goes into making something a final product. If you like test-playing, seeing drafts, knowing what I'm up to before anyone else, I think this would be an amazing fit for the both of us. I'll also be offering a lot of the same insight to anyone who participated in Poetry Jam; February 2020, as a thank you for their amazing work and readership.
[Most of what you'll get is what I'm doing, but I do intend to also involve my work on
arboretum
in this process.
arboretum
is a website that publishes poetry and fiction by pretty much anyone except bigots. The point is that I'll accept anything unless it has something that promotes ignorance or bigotry one way or another. Submissions are always open, you don't have to pay anything to get published, and it's a great low-stakes, low-pressure, no-theme way to put some poetry online. My goal is to also use this as a way to help design people's chapbooks and help them digitally and physically self-publish. It's very much a project to help people produce anti-industry writing that doesn't need to rely upon traditional publishing. I don't need a whole lot of money to maintain the site, but to comp the cost of the design work and potential printing costs (
eventually
) knowing I've got this patreon backing me will help with funding for that. Once I no longer need to depend on this to pay bills and buy groceries, I'll likely convert this to a full time
arboretum
patreon, but that could take years!]
Thank you so much for looking into supporting me. If you're someone who prefers adu1t content, k1nk content, or photography, please check out my partner - 
HexLatex
- and 
their patreon
instead. They use it way more professionally than I do and try to release new photo sets every week. (
I take the pictures right now
). Ultimately now is a time to be supporting content creators who can't have that service industry day job we usually have to rely upon to get by. There are so many of us in need, and I understand if you don't have the capacity to support all of us. Still, I really won't have any income besides this for a good while and I know that the stuff I'll be making will be really cool when it's done, so I hope to see you hanging out while I make the magic happen!
Gratefully Yours,
Vin Tanner (they/them)
100 dollars a month definitely covers food and basic bills. It won't cover rent, but it'll help me meet my baseline expenses.
2 of 5
By becoming a patron, you'll instantly unlock access to 55 exclusive posts
By becoming a patron, you'll instantly unlock access to 55 exclusive posts
Recent posts by hologramvin
How it works
Get started in 2 minutes