Cryshtal Avera
creating A VOICE FOR THE HORSES
Tiers
Patron Peeps
Access to FREE podcast episodes 
Access to Patron Peeps content
If you feel in alignment, and are passionate about my research on horse happiness and my commitment to GIVING A VOICE TO THE HORSES, please consider becoming a patron. I appreciate all the support and will financially be able to continue this work for the horses.

THANK YOU for your support and for connecting your energy!
Energy Flow Patron Peeps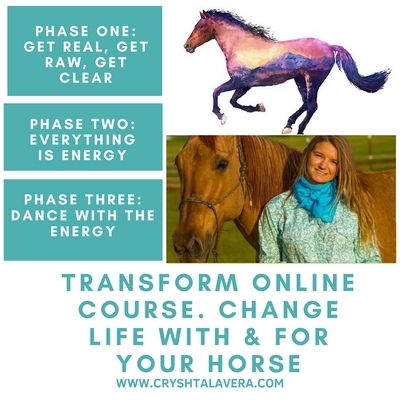 Access to FREE podcast episodes
Get behind the scenes exclusive content, see my energy medicine and energy rituals, 30 day deep dives, connect to aligned community, and be entered for free energy sessions / readings as a member of our facebook community https://www.facebook.com/groups/105680480111701/
Q&A live calls with me here in our Patreon community where you'll be able to ask me anything and share your experiences! 
Get access to my Horse and Soul Energy Flow TRANSFORM eCOURSE premium content and change life with your horse for good!  
Download my TRANSFORM Table of Contents Here if you like a checklist (and remember I will be continually adding content, so click on the "transform" tag in my patreon channel to get up to date Premium Patron offerings)!
TRANSFORM Premium Content Includes: 
Videos on getting authentic, reading the energy, and learning to dance with the energy to learn to TRUST YOUR INNER WISDOM and TRUST YOUR HORSE AS THE MASTER TEACHER!
Pdf workbooks
Meditations 
Practical examples, skills, and tools like relaxed bridling, relaxation while riding and more!
Once you sign up you will receive an email from me via Google Drive inviting you to the folder with all TRANSFORM Horse and Soul Energy Flow content.  You may also access all content anytime here in Patreon by searching the tag "TRANSFORM"
Animal Communication eCourse Tier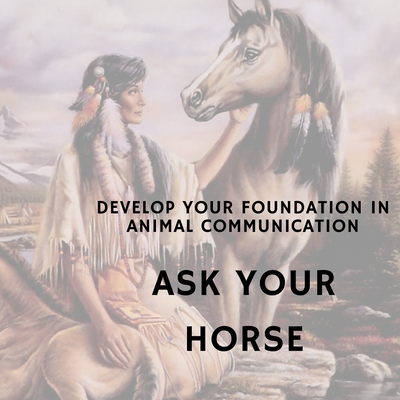 Access Everything in Energy Flow Tier plus...
Get access to my ASK YOUR HORSE Course premium contents and develop your foundation in ANIMAL COMMUNICATION
Download my ASK YOUR HORSE Course Contents Here.  Be sure to click on the "animal communication" tag in my patreon page to easily access all ASK YOUR HORSE Course materials.
Once you become a patron of this tier, I will send you an invite via email to access all materials via a Google Drive Folder, as well.  But, of course, you can access everything here anytime by searching the tag "animal communication"!
Don't forget, you also have full access to my TRANSFORM Horse and Soul Energy Flow eCourse and Community in this tier!

Having spent 5 years learning stress free cattle work from a Paniolo and master stockman here on Oahu, I gained a deep love and appreciation for the Paniolo Spirit.  Sammy used to share stories of his life and learnings and one of the things that resonated deeply was when he told me, "we would send out the younger generation with old timers".  He shared the importance of passing on the traditions, knowledge, and most importantly the spirit of the lifestyle which I was blessed to learn about from him one on one almost daily for 5 years, until he passed away.  My time with him felt cut short but I am forever grateful for each moment with him and the herd.  If you decide to commit to being a patron of this tier, I commit to you that I will show up, be authentic, and will do my very best to honor the spirit of the horse.  In honor of the Paniolo Spirit and the blessings of sharing the steps along the way with like minded souls whose connection will help spread the work...for the horses.