Horses of Gili
creating Supporting the working horses on the Gili Islands
Select a membership level
Get exclusive patron-only merch
The tip jar!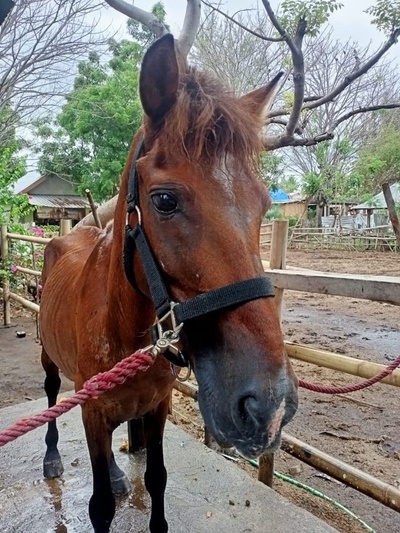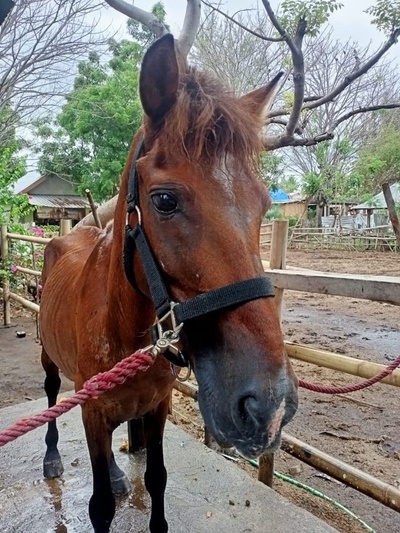 This tier is set up because literally every little bit helps! 
We know that times are difficult for everyone right now but we are not giving up on these horses and ponies despite the hardships we are all enduring. 
Think about just sharing a tiny amount with us because if 100 of you do this it makes a huge difference!
Thank you in advance
Tori and the ponies

Official Patron
$5 monthly enables the purchase of one bag of grass for our resident rescue horses.  We currently have 28 horses in residence at our stables: Aston, Ayu, Azhar, Baby (no name yet), Billy, Cinta, Esperanza Freya, Jara, Lucky, Magic, Mandarin, Maverick, Merpati, Nemo, Noodle, Phantom, Pirate, Bella, Romeo, Sayang-Ziggy, Seven, Sissi Alice, Sunnie, Vader, Varsha, Zayda, Kino, and Thor.  One bag of grass feeds one horse for 1 week.
Donations towards Tori living expenses
Hi All!  My name is Victoria Taylor.  I go by Tori....I am originally from Oklahoma USA but have lived here on Gili Trawangan for nearly 8 years with my husband Joe.  in 2015 I founded the not for profit charity called Horses of Gili with the goals of helping to improve the husbandry and welfare of working horses on the 3 Gili Islands.  We have made great strides in the past few years in improving body condition scores and overall health care.  We also work closely with Gili Eco Trust and several Australian groups in hosting twice annual free horse clinics.  We supported hundreds of horses with feed and care during the 2018 earthquakes as well. We then experienced a severe flood in January 2019. Of course in 2020 up until now we have had to deal with covid-19 which left me unemployed for nearly 3 years. I also fractured my leg in 2021 which left me home bound for 6 plus months. Thankfully now I have resumed getting a small salary from my job at the dive resort Lutwala Dive but things are still not yet normal. I am very thankful for every single one of you who cares enough to have helped us through the last few years.
Tori
By becoming a patron, you'll instantly unlock access to 25 exclusive posts
By becoming a patron, you'll instantly unlock access to 25 exclusive posts
Recent posts by Horses of Gili