Darryl Cheng
is creating confidence with house plants
Select a membership level
Houseplant advice, directly from me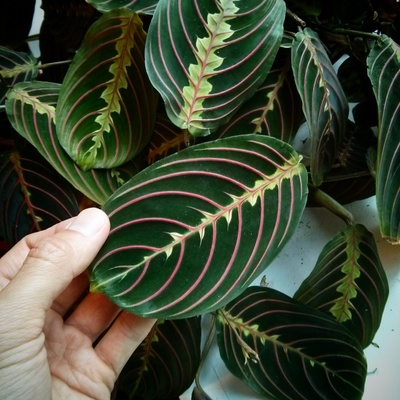 Send photos via the Community section.
I will analyze and make recommendations based on my proven approach:
1) Understand your conditions
2) Try your best
3) Let Nature take its course
About
Required Reading

Whether you are new to plant parenthood or have been dabbling with houseplants for years, you will benefit from reading my book 
'The New Plant Parent'
.  If you follow traditional houseplant advice, you'll be left with disappointment because your plant is no longer "perfect".  My book breaks down the barriers to true, long-lasting enjoyment of houseplants - when you understand how plants work, you can gain a deeper appreciation for their character and resourcefulness.
The true joy of growing houseplants comes when you take my approach:
1) Understand your conditions
2) Try your best
3) Let Nature take its courseWhy Join My Patreon?
Trying to find info online never really answers the question: "What am I doing wrong?"  because there's no way for you to tell the internet your specific growing conditions and past actions with that plant.  Asking random people might get you a bit further, but they'll probably just recycle the same old lines like "maybe you're overwatering" and "try raising the humidity" - which will continue the cycle of confusion.  If you're tired of vague advice that doesn't teach you anything and want an expert's opinion, become a patron today!
Membership in my Patreon has several amazing benefits:
- I personally analyze your situation, give recommendations, and set realistic expectations (following my approach to house plant care)
- ask as many questions as you want!
- you can read my analysis/recommendations for past questions - you'll learn a great deal by seeing the problems others have faced
- I occasionally post articles that are helpful (or even point out unhelpful ones and why)
- you will develop the right mindset to enjoy plant ownership for years to come
This is more than just a "plant doctor" service.  Think of me as a personal trainer for plant parents!  If you're ready to move beyond seeing plants as decor-that-requires-maintenance, then you're going to love being a patron here!
By becoming a patron, you'll instantly unlock access to 38 exclusive posts
By becoming a patron, you'll instantly unlock access to 38 exclusive posts
Recent posts by Darryl Cheng