House Spiral
is creating a Prosocial, Sex-positive, Goth Friendly Community
Select a membership level
Supporter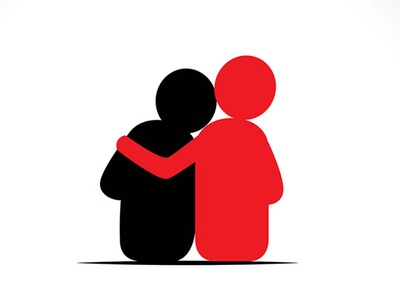 - Letting me know you care! 
- Help The Troy Spiral Show Stay Online
- This is the best way to do so.
- Intentionally only $1 it's the effort that counts. 
- Encourages others to support us. 
- (No one eats in an Empty Restaurant)
- .95 cents is .95 cents!  Thank you!  
Patron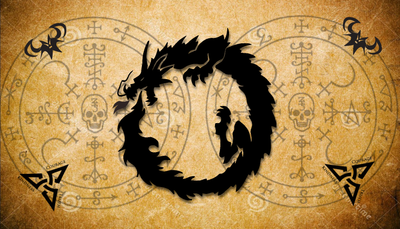 -Name listed semi regularly as a thank you on our videos 


- Access to my personal Facebook Account
(DM me with your Facebook Account Name)


- Ability to earn all upcoming house spiral badges.
(Coming soon)


- Bonuses will be added for the first 10 people at this tier that will not be available in the future.  (But will apply to higher tiers) 


-  Help The Troy Spiral Show Stay Online 


- Encourage our prosocial message of 
goodwill and charity. 


- Allowing me to grow more easily
 and keep my  sanity.


- Help us to be able to make more 
cool stuff.











Member
- Yearly Patreon Membership Card 
Mailed After The Second Month
or Picked Up @ the Gathering

 DM Me with your name and address 

- Monthly Patreon Card 
@ The Gathering (Or Saved)


-  Gathering Regulars:
If you PROMISE to make it to the next active real-life gathering (Southeast Michigan) at least one time a year I will start saving our weekly keepsake cards for you if asked.  I will be sure to keep good track of them. 
 
All previous benefits. 




 









About
Hugs Are Good and Jerks Are Bad
Join our family today by donating as little as $1 a month to support our efforts, agree that Hugs are Good and jerks are bad. We are Prosocial kinksters, Pet Lovers, Nerds, and/OR Goths.
Welcome to the family!
$5 might not sound like a lot to some but if you are living on $1000 a month that .05% of your monthly income makes it clear you support us with not only words but deeds. Support is relative to our resources. If you can AFFORD more its also appreciated. 1% of your monthly income is the most I'd ever hope for.
I make #BDSM and #ProSocial content to help further mental, physical and spiritual health. I am part of a real-life community that supports our central message of empathy, kindness, individuality, and building close like-minded friends and family networks we choose. Not the family we inherited by genetic accident.
We are a Prosocial club for many a family for some, that encourages closer social connection through fun, education, and camaraderie.
We are allies or actually part of the Sexpositive, Prosocial LGBT, BDSM, Goth, and Nerdom comm(under construction)unities. The family that plays together stays together: We vote on our nerd focuses which currently is: Star Trek, Supernatural, Game of Thrones, and/or Magic the gathering. When we interact we make an effort to have looked into at least one or more of these to further social bonds.
We are a force for good. We will leave this world a better place than when we came into it.
Begun in 2001 a real-life community-based in
Detroit, Michigan
. Now a worldwide community family. Recently starting with an
Online Shop
and have sunk $5000+ into it so far and will use it as an engine for LGBT / BDSM / Anti-Abuse advocacy and change in the world!
Get access to our member benefits here and be a part of something bigger than ourselves by becoming a
Patron!
We hope to bring as much great open-minded content as possible and encourage more empathy and understanding of the BDSM, LGBTQ, Goth and even the maligned fandom communities of things like Cat Lovers, Supernatural fans, Trekkies, Thronies (Game of Thrones) and magic the gathering fans.
Eventually, I'd like to be able to donate $5000 a month to support sexual abuse survivors, support the USCF and mental health awareness but that is a long time in coming.
Help support our community, join the family, and live a more open-minded inclusive life!
We Invite you to participate and get cool stuff in the process!



$129.15 of $150
per month
This would be enough to ensure I don't have to quit doing all our efforts due to this all costing me (on a fixed income) money and would "break even" so I can worry less about were my next meal is comming from and if I will have to quit doing my passion. 
1 of 3
Become a patron to
Unlock 47 exclusive posts
Connect via private message
Recent posts by House Spiral