HOUVV
is creating DUALITY comic
Select a membership level
FORTUNE COOKIE
Limited (22 remaining)
🥠 Thank you for supporting DUALITY comic! In return, you will unlock:
🔥 DUALITY Art Blast posts (Patreon exclusive)
🔥 Early access to monthly wallpaper posts
🔥 Your name gets called out on the landing page of DUALITYcomic.com
🔥 A chance to win a collection of my finest brushwork, only 30 seats open to participate! Will pick ONE lucky winner after all seats are filled
View the prize or GET IT NOW!
https://www.etsy.com/ca/listing/662824179/raw-vol-one-brush-ink-sketchbook
DRAGON ROLL
🍣 Are you ready to ride a delicious dragon and fly to the next update earlier than the rest of the world?
🥠 In addition to previous tier rewards
🔥 2 days in-advance access to the next episode update on DUALITYcomic.com 
BENTO LUNCHBOX
 🍱 Get the most value out of supporting DUALITY
( It's cheaper than a real Bento box! )
🥠🍣 Previous tier rewards +
🔥 Exclusive PSD file for monthly wallpaper
🔥 Occasional WIP timelapse video
About HOUVV
Ancient oriental mysteries are about to be revealedAre you ready to witness it?ᐕ)⁾⁾ About the comic
DUALITY is a free-to-read webcomic series made by HOUVV. It's a fantasy action adventure graphic novel inspired by Chinese mythology created as an effort to reveal the ancient wisdom within ☯️
I-Ching - the Book of Changes
☯️
I invite you to check it out on
http://dualitycomic.com

- Fresh new episode
every other Wednesday
-
Out of the first 30 supporters, I'm going to give away ONE copy of a collection of my finest brushwork. Check out the tier description for more details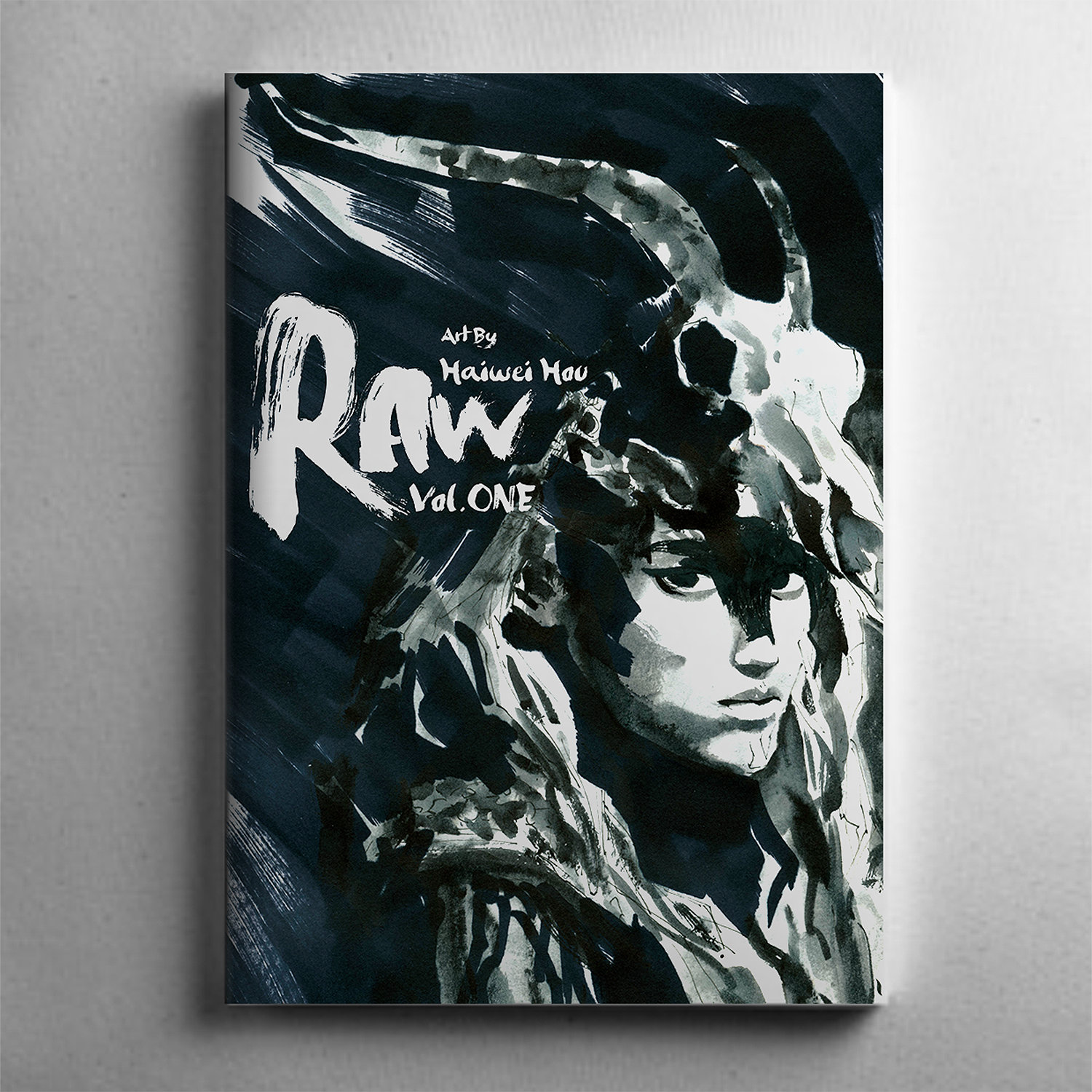 ᐕ)⁾⁾ What is DUALITY?


Every story has two sides. Opposing truths are intertwined; parallel worlds grow apart yet mirror one another. It's a visual telling of the creation myth from Chinese culture and how everything in the world came to be. Unlike a fantasy world that's completely fictional, DUALITY is based on a collective of classic Chinese mythological tales. Characters are grounded with real cultural backgrounds. They will guide you through the journey and help you understand oriental wisdom from the inside. Speaking of oriental wisdom, we need to talk about the I Ching.
The I Ching, also known as the Book of Changes, is an ancient Chinese divination text and the oldest of the Chinese classics. Possessing a history of more than two and a half millennia of commentary and interpretation, the I Ching is an influential text read throughout the world, providing inspiration to the worlds of religion, psychoanalysis, business, literature, and art. This is the main source of inspiration for the DUALITY comic. Stories in each chapter are unfolding in an interconnected fashion. Chapters are named after the 64 hexagrams; every 2 hexagrams mirror each other and contain the opposite meanings. You are right, this structure is literally made of many groups of yin and yang. In Chinese philosophy, yin and yang describe how seemingly opposite or contrary forces may actually be complementary, interconnected, and interdependent in the natural world, and how they may give rise to each other as they interrelate to one another. That is DUALITY.
Whether you are interested in Chinese mythology or just enjoy the art,
thank you for choosing to grow with this comic
!! More rewards are on the way as plans are being made. Stay tuned, the journey has just begun.
A special thank you gift for each and every one of my first one hundred SUPER-FANS!
1 of 1
By becoming a patron, you'll instantly unlock access to 124 exclusive posts
By becoming a patron, you'll instantly unlock access to 124 exclusive posts
How it works
Get started in 2 minutes