Hi, I'm Dwight L. MacPherson, Founder and Publisher of Hocus Pocus Comics.
I've been making comics for more than 10 years
. I created an original digital series for
DC Comics
called 
SIDEWISE
that won the Zuda Comics monthly competition in June, 2009. I also wrote the Harvey and Eagle Award nominated 
THE SURREAL  ADVENTURES OF EDGAR ALLAN POO
for
Image Comics. 
I was the editor of 
HOWARD LOVECRAFT AND THE FROZEN KINGDOM
(now a feature film), co-wrote 
HOWARD LOVECRAFT AND THE UNDERSEA KINGDOM
(now a feature film), and edited 
HOWARD LOVECRAFT AND THE KINGDOM OF MADNESS
(soon to be a feature film) with my buddy Bruce Brown. I even had the pleasure of adapting 
AMERICAN MCGEE'S GRIMM
for IDW Publishing. 
You get it. I've made many comics. You can 
check my blog
to see anything I haven't mentioned here.  
And now I've started a company to self-publish my future works of fiction...
Hocus Pocus Comics is publishing magical stories for readers of all ages!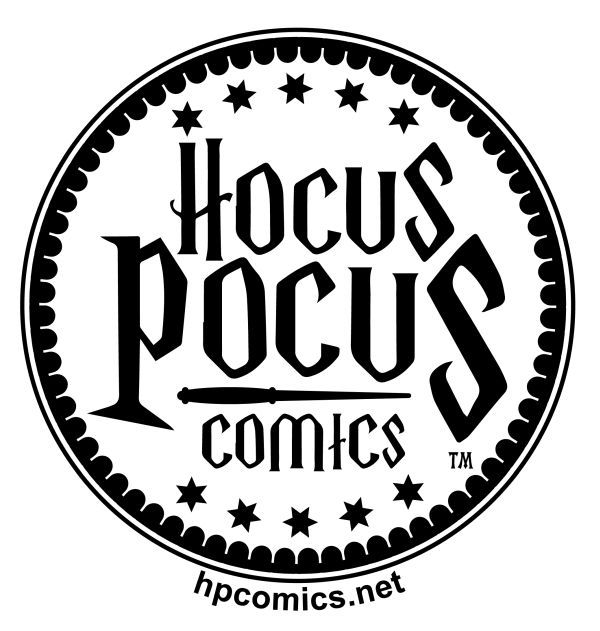 Our goal with Patreon
is to continue to produce quality original content under the Hocus Pocus Comics banner with some of the most amazing teams we can assemble. Patreon is the perfect platform as it lets you, the reader, become directly involved in the tangible success of each of our projects. And you can do it in real-time!
So...will you join us? 
Imaginatio est Magicae!
Dwight L. MacPherson
Founder & President Hocus Pocus Comics
Rebecca MacPherson
Vice-President, Administration, and Managing Editor Hocus Pocus Comics