H-P Lehkonen
is creating comics and webtoons
Select a membership level
Normal Goblin
+ Access to my AMA (Ask Me Anything)!
+ Access to secret Discord server!  
+ After backing for a year, an icon drawn by yours truly!
Includes Discord benefits
Vampire Goblin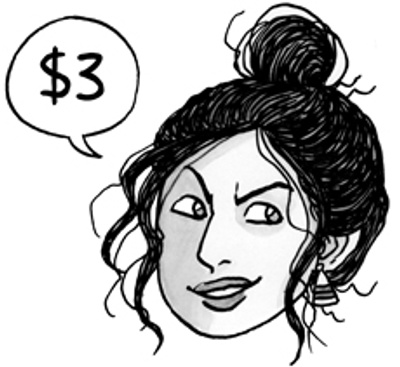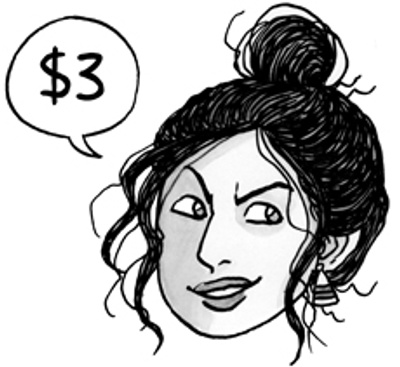 + Previous tier rewards
+ Access to my Patreon blog feed!
+ After the Fog pages (Patreon exclusive comic)
Includes Discord benefits
Goblin King
+ Previous tier rewards
+ Access to my Illustration Feed!
+ Early Access to new free webcomics!
Includes Discord benefits
About H-P Lehkonen
I'm H-P Lehkonen, a comics artist from Finland. I'm a bisexual trans masc person and I specialize in queer comics.
As you can see, I'm an environmentalist hippie too and I love helping people learn more about plants, composting, sustainable life and how capitalism is a huge problem.
I'm also the creator of the webcomic called Life Outside the Circle on Webtoon. It's a humorous comic about a man who moves from the big city to the Finnish countryside and finds the love of his life in a single father of a little girl. Together with their community they battle cultural differences and homophobia. You can go read it on webtoons by clicking this
LINK
I also work on my Patreon exclusive comic After the Fog! The comic can be read by everyone in the $3 tier! More of that comic can be found in my Patreon's
After the Fog tag
! And you can check the first 8 pages for free so you know if you really want to read it!
We all know what Patreon is, right? You buy a monthly subscription to my art and support me directly! Simple! Like Netflix but way better, because you can support a small queer artist! So let me tell you about the different options you have!
$1
+ Every now and then I post an AMA thread where Patreon backers of all levels can ask me questions! And I answer them all! So if you wanna know how I can keep my plants alive or how to start a worm compost, this is the perfect place for that! You can also send me a private message on Patreon any time. I reply to EACH AND EVERY ONE of them! I am super enthusiastic about helping people learn new skills, be it art or plants, so I'm happy to hear your questions!
+ You get to be a part of my secret
Discord chat
group where you can talk to me and other fans! I might be slow in the chat because I'm trying to concentrate on drawing comics, but if you ping me, I'll reply when I get online!
+ And after you've been a
continuous backer for a year
, I will do a
small icon commission
for you! You will also get a higher resolution file of this icon, so you can use it anywhere you want (you just need to mention me as the artist)!
Here's an example of the icon:
$3
+ You get access to my
Patreon blog
where I write about my art, my life, my struggle to be more sustainable and everything else in between!
+ You get access to all the new pages of
After the Fog
! This one's super exclusive! I'll post at least 3 pages every month! And there's already 3 chapters waiting for you, so what are you waiting for!? I am not posting After the Fog anywhere else and it will never be available for free online.
+ You also get all the previous rewards
!
Here's what After the Fog looks like:

$6
+ You get access to my
Illustration Feed
that will update 1-2 times a month! It's basically a peek into my sketchbook! But I sometimes post finished art too, finished art I wouldn't post elsewhere. You get to see the art I do for fun! And it's not just drawings, it's also paintings, occasional sculpting, needlecrafts... So many things. I love experimenting!
+ You get early access to most new comics I do for social media.
Yes, this means the cool plant/sustainability comics I have on Instagram (and Twitter)!
In here you get to see them before anyone else. Sometimes you might even get them several months before anyone else!!
+ You also get all the previous rewards.
Here's an example of the weird art I might show you:
Sorry for the knitted nightmare you just saw.
$10
+ You get to see the work behind the comics! I will show you scans from in between the sketching and inking process. You can also ask me more questions about everything! This is the place to get the best comic making tips!
+ You get to read my exclusive
comic diaries
! These won't be going online anywhere else! I used to have an active autobio comic when I was younger, but then I got doxxed, so I stopped. Now I share the comics here where the community I have is queer friendly and safe! Than you for giving me this place to show my art and feel safe!
+ Sometimes I make comics for my social media, but I don't end up posting them... they might be wrong color or I am a bit iffy if the subject fits my themes. When that happens, I post the comics here! And everyone wins!! I mean, you win.
Exclusive!
+ You also get all the previous rewards.
You can set a cap on how much money you're willing to use in a month and you can back out any time you want.
Wanna see how Patreon actually works? Here's Patreon's own video that explains a lot!
Thank you in advance if you've even considered becoming a Patreon backer! I really appreciate your support! You know living as a trans guy isn't easy, so I'm super grateful for all the support I can get. And the best support is supporting my art! So thank you!
When we reach this goal I will draw a comic of 10 pages of any topic my Patreon backers will choose together with a poll! Want more Life Outside the Circle? You can choose anything!

4 of 7
Become a patron to
Unlock 423 exclusive posts
Connect via private message
Recent posts by H-P Lehkonen
How it works
Get started in 2 minutes