Barbera Schouten
is creating HSP TV & Video's courses for Highly Sensitive People
Select a membership level
Virtual High Five
What will you get?
- Access to my Patron-only feed where I post each week's new HSP TV video the moment it is ready. 
- Daily inspiration & motivation to keep you inspired on your journey to self-acceptance.
- All the articles/blogs I write full of tips, tricks & inspiration.
- Access to the private Facebook group where you can share your stories with me and our Facebook community! 
- You will connect with like minded people here, that share similar stories and with whom you can laugh, learn & grow together.
- A FREE copy of my Attract What You Want Toolkit, so that you can turn your life around and start attracting the things you do want in your life.
Virtual Hug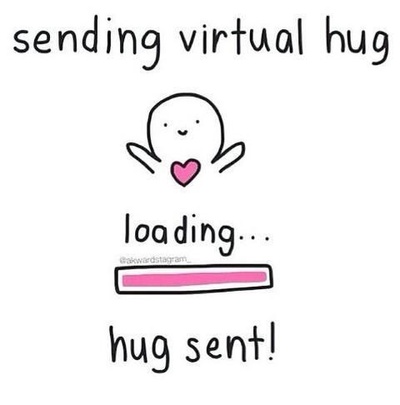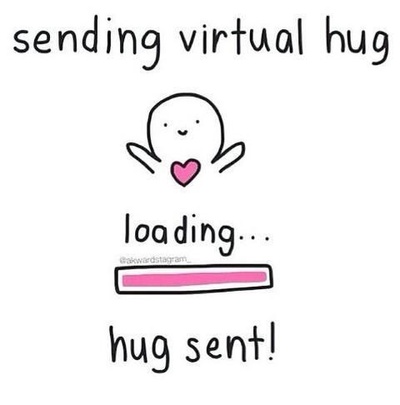 What will you get?
- Not only will you receive a Virtual High-Five (and all the benefits that go with the High Five) , but you'll also get to a Virtual Hug!!
- You will get "How to....." training video's that will teach you how to do certain things (and yes you are the ones who get to decide the topics)
- You will get "Why ...." training video's in which I explain the why of certain things (and yes for these video's you guys are also the ones who get to decide the topics, so keep sending them to me :) )
- You will receive the meditations I recorded, like the grounding meditation, the breathing meditation, the restore your energy meditation etc.
- You will get exclusive access to the Inspiring Video Interview Series with Highly Sensitive Entrepreneurs.
- Copy of my Ebook "The HSP Survival Guide: From Overwhelm to Super Power in 9 steps".
BFFs IRL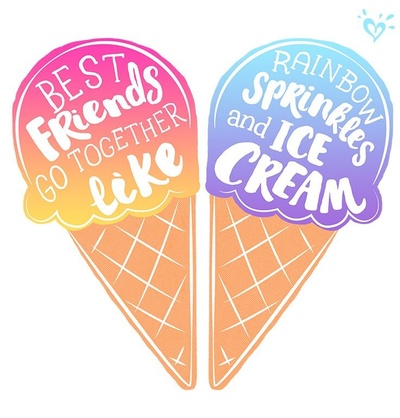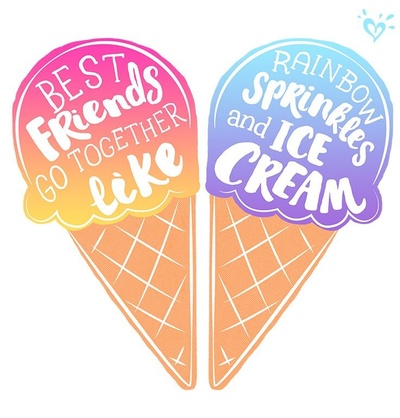 What will you get?
- You will get a Virtual High-Five AND a Virtual Hug  (and all the benefits that go along with them, see other tiers)  
Additionally you get:
- A new mini-course every month, full of tips, tools and useful information that will benefit you greatly.
- All the visualizations I made that will help you to create the life for yourself that you have always dreamed about.
- Access to my "Tap yourself Free" video series in which I teach you EFT (Emotional Freedom Techniques) to help you overcome obstacles, fears and stress.
- A copy of my ebook The Burnout Self-Help Guide for HSP's (and their loved ones, because you don't have a burnout by yourself)
- A copy of my ebook The Transform Limiting Beliefs Tool, to transform what ever is holding you back from leading the life you want.
About Barbera Schouten
My Story
"You're far too sensitive, you have to learn to shield yourself more"  
"You shouldn't take everything to heart"
"You really need to develop a thicker skin"
"Don't get so worked up about it, just let it go"
When I was growing up I often got told, by my parents and my teachers, that I was too sensitive. They told me I shouldn't take everything so seriously and that I needed to grow a thicker skin. They also told me not to take everything so personally and that I had to learn to let things go.
In hearing those words I create this story that I am not good enough and that there is something wrong with me, that I am weird or strange. I decided to suppress my sensitivity and to survive through my powers of reasoning.
Fast forward to when I was 32. I was working for an IT company on a stressful project and everything went wrong and support was lacking. At that same time my boyfriend of 7 years ends our relationship totally unexpected and I end up in a severe burnout, feeling like I have lost everything, including myself and that I was not good enough.
I suddenly have all these emotions I don't know how to handle. I cannot stop crying and I am so so tired and all I can think is "Why is this happening to me, I work so hard and I am a good person." It also reinforced the story I created when I was little that there was something wrong with me.
During that time my boss told me I was an HSP. The term stuck with me and so I decided to google it. Boy did that open up a whole new world to me, I recognize so much!
I am not weird, I am not strange, there is nothing wrong with me and, most of all: there are other people like me!! It really felt like coming home to myself and the more I read, the more I understand myself and the more insight I get into my own user manual.
And while reading and learning, the process suddenly takes me back to my childhood and the things people told me. I now understand that they told me those things to help me, because they love me and want the best for me. 
The moment I take charge of my inner self, I realize that the only reason I never accomplish what I want in life is because I never fully use my highly sensitive gift. By not fully embracing my sensitivity, I am actually sabotaging myself over and over again.
That realization, that is the moment I not only decide to embrace my high sensitivity completely, but I also decide to follow my heart and start my own company! A dream I have for a very long time, but one I keep on postponing.
You are never to old to learn
I won't lie to you. Being (highly) sensitive in today's world is often hard. There is a lot to take into account and you need to learn a lot of skills. 
Like:
- Setting & guarding your boundaries
- Protecting & guarding your energy
- Taking good care of yourself (without feeling guilty about it)
- Good is good enough
But that's not all.
Perhaps the most important thing to learn is to accept & love yourself unconditionally and to be proud of who you are. To not see being (highly) sensitive as a burden or something you want to get rid off, but to embrace it so you can be your authentic self.
And that is what I do, I help highly sensitive people to get to know themselves through and through so that they can become the best version of themselves and be in control of the life they always wanted.
HSP TV
I have multiple online programs, courses and workshops for Highly Sensitive People and Highly Sensitive Entrepreneurs. I also do 1 on 1 coaching (either online or in person).
But besides all of that I also write a lot of free articles and I make a lot of free video's. Recently I added 'HSP TV' to that list. HSP TV is a live broadcast on both Instagram and my personal FB page every Thursday at 17:30 or 5.30 PM Amsterdam time. I will answer all questions, either send to me by email or asked live during the broadcast.
And if I did not receive any questions I talk about a wide range of topics all having to do with high sensitivity, entrepreneurship, stress & burnout. If you have a question you would like me to answer or a topic that you would like me to talk about, please email me at
[email protected]
I need your help
And now I need your help to spread my message. I need your help to keep continuing the good work that I am doing, to help as many HSP's as I possibly can to love & accept themselves unconditionally, so they can be their authentic selves and feel happy and full of energy while leading the life that they really want.
So please help me by supporting my message and donating to my cause whatever you can monthly spare. My gratitude will be great, but you will also get the gratitude of the thousands upon thousands of HSP's that you will help to "get out of the closet".
So often I get a message from people thanking me for my work and that because of me and my video's they finally had the courage "to get out of the closet" (their words not mine) and openly state that they are (highly) sensitive.
There is still such a big taboo on being (highly)sensitive, especially for men and I need your help, support and donations to change that once and for all. To make being sensitive something to be proud of!
I will be sharing inspirational quotes, articles, video's, mini-courses, meditations, visualizations and other relevant information that will help HSP's to unconditionally love & accept themselves for who they really are so that they can be their authentich self.
When I reach 500 patrons, I will hire and editor to help me release 2 video's per week instead of one. AND I will release extra bonusses for my Loyal Patrons based on popular demand.
1 of 1
By becoming a patron, you'll instantly unlock access to 55 exclusive posts
By becoming a patron, you'll instantly unlock access to 55 exclusive posts
Recent posts by Barbera Schouten
How it works
Get started in 2 minutes