Huff Paranormal
is creating Messages from Heaven
Select a membership level
The Portal Tier.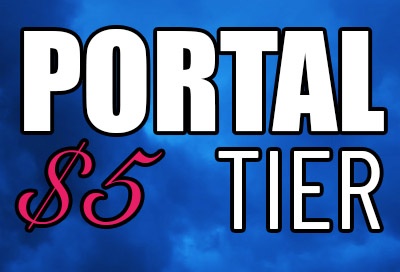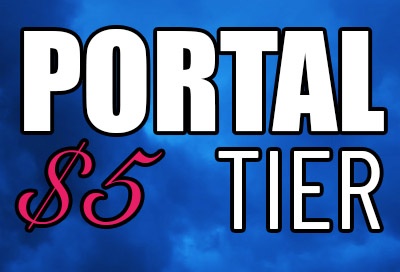 This tier has changed for 2021. This is a basic support tier to help me continue on with ITC research and keep it going forward as I have been doing for eleven years now. To keep forging ahead costs me a ton of money, and I could not improve on this each year without support from members here who help to chip in. As long as I have amazing people like you to help, I will always continue to improve ITC Research and Spirit Communication. I thank you in Advance for your help as it is truly important. What I am doing in 2021 is important and I have been recording my most impressive and clearest spirit conversations yet. Without the help of those in this tier, the new Miracle Box would not have been possible.
What you get for the $5 tier is listed below. 
For your $5 Pledge you will have access to:
Access to Guided Meditation Videos
Can WATCH FULL Group Session Videos (No Participation). 
Sneak Peak Videos AND Extra Videos 
THANK YOU SO MUCH FOR YOUR SUPPORT! 
The Astral Doorway Tier.
This is the tier that brings access to the most special night of each month. Group Session Night. Since 2018 we have been doing monthly sessions here for members, as we try to reach our loved ones on the other side. We have recorded thousands of messages for members since, It just keeps getting better. The recent sessions we have done for group have been incredible, with conversations and direct messages from loved ones. Sometimes even in their old voices that they had while on earth. This is the most popular tier and for good reason. It not only helps me in a huge way to keep ITC moving forward but also gives you something special back with group night participation. 

For those in this tier, I will call out your name and your loved ones name (as well as a short sentence length message to them if you like) during the group session as we try to connect. 

I WILL GIVE THREE MINUTES OF RECORDING TIME IN THIS TIER for a response. 

For $25 you get:

* PREMIUM Group Session Participation  - I will call out your name and the name of your loved one during the session to set intent for who we are looking for. I will read a very short sentence length message from you to them if you like! I will give each participant in this tier 3 minutes time for a response before moving on 

* Access to guided meditation videos!
* Bonus Video Clips from time to time!
* See some new videos early!



The Super Portal Tier.
Join at this level and you will get access to everything in both of the other tiers above but you will also have access to more. By joining this tier you will be an ITC hero, as you will truly be helping me in ways you can not even imagine! You will help me to continue my work in ITC, and make it better each year just as I have been for the last few years. Without your help here, I could never do this. So thank you all!

Those in this tier will get 10 minutes of time during group session name call, much longer for a better shot at a response. 

For $50 you get EVERYTHING I OFFER:

* GROUP SESSION NIGHT with10 MINUTES of TIME during name call.
* Access to guided meditation videos
* Bonus Video Clips from time to time
* See new videos early

This is something I thank you for with so much love. It will truly help me continue to develop tools for afterlife research as well as creating educational content so the world can learn what is happening here. This is only the beginning of my work and I hope to create a movement of sorts...to show people that LOVE is truly the KEY and our souls NEVER DIES. 

MUCH LOVE TO YOU ALL and THANK YOU!!

About Huff Paranormal
I will keep this simple. I suggest watching the video ABOVE for samples of group session nights. 
Welcome to my Patreon and thank you for considering supporting my ITC research. I have been doing this for almost twelve years and it has become a passion of mine to help as many as I can to connect with their loved ones on the other side.
You can join for $5 and gain access to watch the fulll length 2-5 hours long group night videos and you will also see Sneak Peak videos on what I am working on and bonus clips from time to time. 
At the $25 level you can get access to take part in the Group Night Sessions where I will call your name and your loved ones name during the session and record for three minutes while trying to connect and receive a message. 
At the $50 level, you can leave a longer form message for me to read during the session, to your loved one, to help them come in. I will record for TEN minutes for all in the $50 tier which brings a higher chance of a connection. 
I can not offer anyone a guarantee but always do my best to bring forth as many messages as I can
. 
I love you all, and thank you from the bottom of my heart. It has been a blessing for me to be able to do this. 
PLEASE See the tiers to see what is included in each! Then pick the membership tier that is best for you!
By becoming a patron, you'll instantly unlock access to 1,089 exclusive posts
By becoming a patron, you'll instantly unlock access to 1,089 exclusive posts
Recent posts by Huff Paranormal
How it works
Get started in 2 minutes