Mike Davis
is creating Humans of Purpose
Select a membership level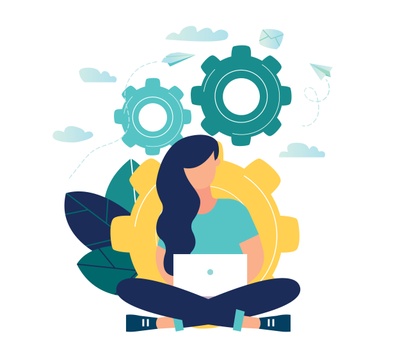 Human
Limited (21 remaining)
Welcome to our Human Tier!
As you may have guessed this is a great Tier for individual human supporters of the podcast. Humans receive: 
Patreon+ access, including 20% bonus content each episode
Priority access to podcast guest and partner brand offers, giveaways and competitions
A chance to recommend future guests and key themes you'd like explored in future 
Recognition and thank you via our podcast in each episode and show notes
Exclusive access to our first 75 episodes of Humans of Purpose from 2017- mid 2018
We will also send you a custom thank you gift and note upon joining!
Organisation
Limited (5 remaining)
Welcome to our Organisation Tier!
Ideal for organisations that support and align with Humans of Purpose. You will receive all the Human Tier benefits +
Shout out of your organisation and its mission on each podcast and in episode show notes
A link to your organisation in each podcast show notes and via website
Access to Humans of Purpose logo for co-branding and partnership purposes
A guest nomination from your organisation each year to appear on the podcast*
A live podcast to be hosted at your workplace or chosen venue each year*
We will also send you a custom thank you gift and note upon joining! 
* Redeemable after six months of membership has accrued
Podcaster
Limited (10 remaining)
Welcome to our Podcaster Tier!
The ultimate for podcasters and aspiring podcasters, who are also Humans of Purpose fans. You will receive all the benefits of Human Tier +
Monthly 1 hour coaching intensive to tackle key issues
Monthly support via scheduled Zoom calls and checkins
Access to my podcast toolkit, networks and resources
Tips and advice on how to make your podcast a success
Anything else (within reason) that you ask for to help you launch your pod rocket
We will also send you a custom thank you gift and note upon joining! 
About Mike Davis
Humans of Purpose has grown from a tiny sprout of a thought during a New York holiday in 2016 to a thriving podcast today with close to 3,000 subscribers and up to 10,000 followers via social media and our mailing list.

Our aim is to showcase local Australian purpose-driven leaders, who are having a positive social impact through their work. We want to provide examples those embarking in meaningful work that has a positive social impact.

For those who already do so, we want to provide insights on how to do so more effectively. We want you to listen, connect and grow with us.

Using Patreon, you can buy me a notional $4 coffee each month to support the growth and improvement of the podcast, additional content creation and more opportunities for our listeners.

Reaching 30 will be big for Humans of Purpose. We'll know we are creating something our community values and supports :)

This will enable us to keep doing what we love- making you great podcasts with inspiring purpose-driven people!

We will use the funding raised from your support to improve podcast production quality, source more incredible guests and produce more awesome content. 

1 of 1
Recent posts by Mike Davis