Ame Hart
is creating Video and Arcade Games!
Select a membership level
Arcade Collection
Back the 'Arcade Collection' !  With this tier, you show support for the development of my personal projects and doodles being fleshed out to arcade games. Any miscellaneous ideas will be spout here and bundled together for your enjoyment !
Includes Discord benefits
Mori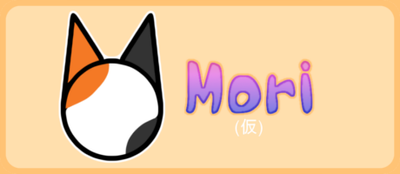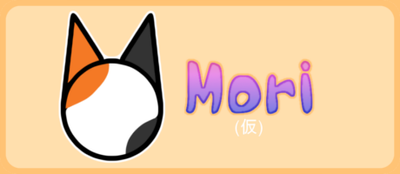 Back 'Mori' ! With this tier, you show support for the development of 'Mori' ! This means you get to influence the development and changes in the game. Heck, maybe you'll even get some Sweet Bonuses, too, once it starts really kickin' off...

Includes Discord benefits
Sakura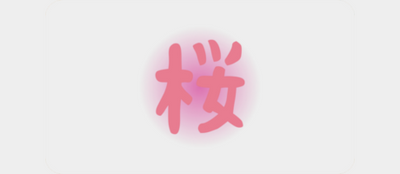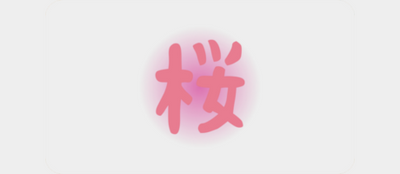 Back 'Sakura' ! With this tier, you show support for the development of 'Sakura' ! This means you get to influence the development and changes in the game. Maybe you'll even get a place named after you...

Includes Discord benefits
About Ame Hart
I'm Ame! I'm a monster that like to make games!
I am currently working on a few projects that I'd like to release ! By supporting me here, you will get some builds and full releases before anyone else !
Below is a
FAQ
. You can scroll down to the '
Projects
' section to read more about the games I'm making !
Q: How does your tier system work?

A: My tier system is organised like a crowdfund; all tiers technically work the same way, but with separate tiers for each major project. I get to know what games you guys wanna see and whichever ones are backed more I will work on more.
Q: What is the 'Support' tier?

A: The 'support' tier is a general tier people can use if they don't feel like supporting a specific project. If more people choose the support tier than anything else, I'm also more likely to develop independent projects that will be released under my name rather than my team's name.
Q: I'd like to pledge, but can't afford it!

A: Hey, that's alright ! This is entirely optional. I'm always up for chatting about my projects and getting feedback from others, especially on
my Twitter
. Pledging just enables me to start getting off my feet and being able to support myself. Thank you for your interest !
Q: Why monthly rather than per project?

A: Having it be monthly rather than per project allows me support myself greater and keep track of interest. It's also more regular, so it's less of a hassle for others to keep track of financially and is less exploitable. (Patreon charges users on the first of every month !)

These are the Projects I have in development !
MORI:
Mori is a primarily mobile game a lot like Animal Crossing ! It will borrow a lot of elements from similar RPGs and allow you to build up your town using resources collected. The game especially emphasises self-expression and will allow you to play as any of five different species along with different "skin tones" and gender expression. If you back mori, you can get a sneak peek at what this will look like !
SAKURA:
Sakura is a semi-surrealist open world game about dreams inspired by Asmik Ace's
LSD
and aims to further expand upon the concept of players forming the world around them. What you do in the world will affect how the world is presented to you and how the world interacts with you. You can make your dreams better, worse, more chaotic, or more static by destroying dreams and nightmares or by building up the dreams and nightmares. There is no true ending to the game.
CUR'S STORY:
Cur's Story is a game styled similarly to the
Sonic the Hedgehog
series. It is a collection puzzle platformer, kind of like joining mechanics of
Spyro
into
Sonic the Hedgehog
and allows freedom for players to choose which play style they want to focus on more.
Here's a summary of the story of the game:
Cur, a lonely tanuki, is outlawed (to an extent) for their history of mob crime. As punishment for their sins, he has secluded himself in an outskirts town primarily as a rice farmer. To help support the town, he goes treasure hunting and sells the spoils. During an adventure, he is brought in by a tribe and asked for help to ease their wrathful god(s). Begrudgingly, Cur sets out to collect artifacts that will enable him to lay the god(s) to rest (or, perhaps, he will keep them to himself to sell in the city ?).
ARCADE COLLECTION:
Miscellaneous games that I work on outside of my major projects will be part of the Arcade Collection. These games can range from racing, to puzzle, to rhythm, and even shooters ! Whatever ideas I may have and try to flesh out for a small game will go here.
Those are the major projects in a nutshell ! If there's any more questions to ask, feel free to email me or even hit me up on twitter ! I love talking about my games and game mechanics, so I'm open to just about any questions.
Thank you all so much!

~Ame
$114.73 of $250
per month
Rent ! Enough to pay my portion of the rent ! I won't have to rely on others as much and I'll be a step closer to self-sufficiency.

2 of 4
Become a patron to
Unlock 12 exclusive posts
Connect via private message
How it works
Get started in 2 minutes