At
Hyper RPG
, we're all about sharing our nerdy passions with
YOU
.
We like superheroes. We like movies. We like comics. We like games. We like you. But we want to keep leveling up and expand our Youtube content. For those who can't catch us live on
Twitch.tv
, or for anyone looking for more ways to support our content, we've provided this Patreon with awesome new goals and giveaways to say "Hey... thanks!"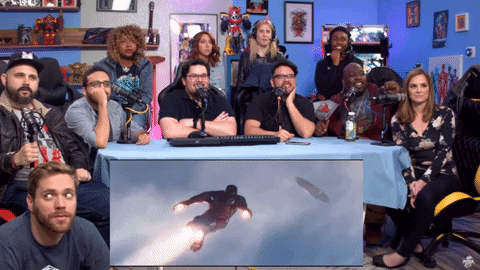 WHAT IS YOUR PATRONAGE SUPPORTING? 
Through your support, we can continue to expand Hyper RPG and further our conquest for world domination. No,
seriously
, with your support you will grant us the opportunity to start expanding our tiny 4-man crew into a team that can handle all of the creative ideas we have planned for the future. Some of the things we will need is more dedicated producers that can oversee the various project we're working on, a dedicated designer, and sets.
In addition, Patreon will allow us to birth various shows and ideas into reality, including:
Transitioning Hyper Heroes to a weekly live show to directly interact with our community on a weekly basis.
The return of movie watch-alongs with our favorite cinephiles that deep dive into a film's story, themes, character arcs.
Giving you early and exclusive access to some of the new ideas we're developing
Bringing you exclusive coverage from various conventions and festivals, like San Diego Comic-Con, E3 and more.
And MOST IMPORTANT: 
This is an ongoing experiment, and we'll be constantly monitoring to see what is and isn't working. We're also completely open to feedback and suggestions from you. After all, we're doing all of this thanks to your support.