iLovUAllah
is creating Islamic Reminders
Select a membership level
iLovUAllah Membership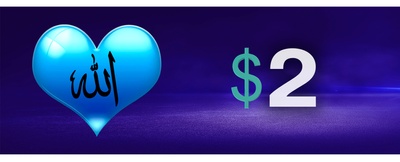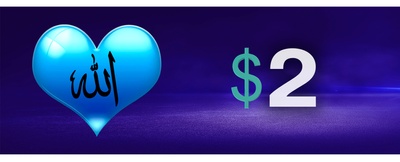 ♥ You are an official patron of iLovUAllah, supporting us to continue our work without interruptions. Thank You 
iLovUAllah Membership
◘ You can request a copy of any reminder MP3/MP4 format to be sent directly to your email so you can view/listen anytime. 
iLovUAllah Membership
◘ You can request a copy of any reminder mp3/mp4 format to be sent directly to your email so you can view/listen anytime. 
◘ Request 1 reminder a month with a topic of your choice that you would like all of our viewers to benefit from. 
About iLovUAllah
As'salamu Alaikum Wa Rahmatullahi Wa Barakatuhu

Welcome to our Patreon page! We want to thank you for visiting our page and your interest in becoming a member. We will go over some of the benefits of being a member and how you being a member will impact the future of our channel. Alhamdulillah with the support from you guys and the help from YouTube revenue we are able to continue running our channel bringing our viewers 2-3 videos a week! Our ultimate goal is currently set to 1500 members, once this goal is reached our channel will be managed full-time. Producing Islamic reminders and managing our YouTube channel will be our full-time job! Your generous monthly contributions will help us with the costs of running our channel and also cover the cost of living to support our loved ones. When we reach this goal our channel will stay very active by uploading 5-7 high quality reminders every week. It would be a blessing from Allah (S.W.T) to achieve this goal as this has always been our dream.

WHO WE ARE:

"iLovUAllah" channel was created back in Dec 7, 2012 and since then we have kept our channel active by producing over 600 high quality visual Islamic reminders covering many different topics from the worlds best Islamic scholars of today. Alhamdulillah our channel has reached numbers we never thought that we would reach. As of today we have approximately 920,000 subscribers and close to 110 Million total video views. And the numbers are growing daily with approximately 1,000 new subscribers joining our channel every day. Alhamduillah. We receive so many comments each day how our viewers truly appreciate the work that we do and how our videos are helping them get closer to our Creator, Allah (S.W.T). Seeing comments like this truly motivates us to keep going and continue bringing you the best content out there.

BENEFITS OF BEING A MEMBER:

Download our new reminders in MP3 and MP4 format.
Request new reminder topics.
Get exclusive visual illustrations.
A chance to have your name featured at the end of our video.
Stay in our Duas and in the Duas of all of our viewers.
Be the first to get updates and learn more about our channel.
Connect with us directly for a quick response.
As our channel and support grows, more benefits will be available.
Your support will allow us to continue our work by bringing our viewers the highest quality reminders possible that reach close to 3 Million people a month! (The reward for your support is truly priceless) This is one of the
greatest forms of Sadaqah Jariya
(which will continue to benefit you and others even after you leave this world)
I WANT TO HELP BUT I CAN'T:
If you cannot support our channel for as low as $2 a month, there are 3 things you can do to help us:
Share our page with the ones who can support us.
Share our videos.
Make dua for the success of our channel and that Allah accepts from us.
For those that can support us we pray that Allah (S.W.T) rewards you for every view our videos get. And for those who cannot support us but are still helping in a way, we pray you will get the same reward as well. Ameen.
For any questions or inquires please contact us directly through our website at
www.ilovuallah.com
or if you are a member just message us directly on here.
May Allah reward you all with good in this life and the next.
- iLovUAllah Team
We will be a third of the way there of achieving our ultimate goal, bringing our viewers 5-7 reminders a week!
1 of 3
By becoming a patron, you'll instantly unlock access to 59 exclusive posts
By becoming a patron, you'll instantly unlock access to 59 exclusive posts
Recent posts by iLovUAllah
How it works
Get started in 2 minutes