iRunFar.com
is creating Authentic Insight into Trail Running and Ultrarunning
Select a membership level
Fan
You get a high five!
Thanks for keeping us going and giving us a vote of confidence. Onward and upward!
Super Fan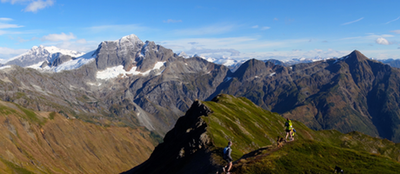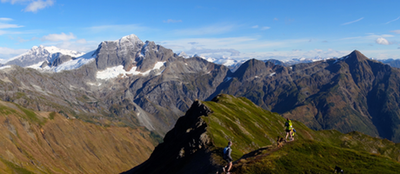 You get a hug
and
access to our patron-only feed.
Thanks for valuing us as much as a magazine, as we try to be that and even more. In the patron-only feed, Meghan and Bryon hope to informally share their adventures, discuss iRunFar happenings, and, generally, give you a closer look into iRunFar. Come, join us!
Race Volunteer
You get all of the above
and
your name on the
iRunFar Wall of Fame
(you can opt out by writing us) over on the website.
You've gone above and beyond simply paying for a magazine. You're making iRunFar happen for everyone; now, make a name for yourself. (If you care to give at this level, but prefer not to have your name displayed, contact us to opt out: http://irunfar.com/contact !)
About iRunFar.com
Bryon Powell of iRunFar here. More than a decade ago, I started posting informative articles about ultrarunning on iRunFar. People started reading. Then, even more people started reading. I quit my job and leapt in with both feet. I began covering ultramarathons close to home, and, soon, further afield. People started watching. Then, even more people started watching. Meghan Hicks began helping, too. Soon, she jumped into iRunFar work full-time. The rest is history.
As you're likely familiar, the iRunFar team publishes a multitude of in-depth, informative, and inspirational articles on trail running and ultrarunning, while providing the most in-depth, on-the-ground coverage of the sport's top races every year. All the while, the community that's grown up around us is engaging, insightful, civil, and supportive. We thank you for everything that you already are and everything you've done over the past decade to make iRunFar what it is today!
To get more specific, to date we've published nearly 5,000 articles, covered more than 100 races, and recorded almost 1,500 video interviews. Phew! Why do we do it? Because we're passionate about trail running and ultrarunning, and we absolutely love sharing all the information and inspiration we can about these life-changing pursuits.
So, how do we provide the countless articles and in-depth coverage of races around the world entirely for free? Well, in addition to ads and race-coverage sponsorships, our efforts are increasingly supported by patrons here on Patreon. Support for patrons like you solves two problems:
The internet-marketing ecosystem and our brand partners are constantly changing, leaving us at risk of dramatic, unpredictable funding shortfalls. Indeed, such shifts nearly ended iRunFar in 2017. *gasp*
Our other funding sources vary greatly through the year.
The iRunFar family on Patreon solves both problems by providing a steady source of income throughout the year.
We love being able to share the world of trail running and ultrarunning with you and,
now, you can help make sure that we keep doing so... and help make iRunFar better than ever! Thank you so much for your support!What You Get from iRunFar
More than a magazine's worth of articles each and every month, delivered every weekday.
An amazing, insightful, and civil community in iRunFar's article comments.
The world's best, most in-depth race coverage from numerous events around the world each year.
To be clear, everyone will always be able to enjoy iRunFar's articles and race coverage anytime, anywhere, absolutely free, all with the help of generous patrons like you.
As a patron, we'll reward you with exclusive bonuses not available to the public.
Bonuses associated with specific patronage levels, such as our patron-only update feed on Patreon, your name on iRunFar's online Wall of Fame, personalized snail mail, and more.
First opportunities to pick up limited-edition iRunFar gear when it's released.
Why We Need Your Help
Publishing iRunFar is (more than) a full-time job for the two of us and we need to pay ourselves accordingly. We also need to pay our writers, cover our travel costs, maintain our internet infrastructure, buy new equipment, and replace old equipment. With iRunFar being a bootstrap operation from its start, we're well accustomed to being frugal. However, all the aspects needed to make iRunFar flourish add up and advertising doesn't pay all our bills.
How You Can Help!
By supporting iRunFar through Patreon, you enable us to continue to publish hundreds of in-depth articles each year, to host an amazing community (that's you!), and to share the world's most exciting trail races and ultramarathons with you. Whether you read the website on a daily basis, breathlessly follow our race coverage, or both, you can help keep iRunFar going in the long run by supporting us on Patreon.
Thanks for wanting to support one of your favorite sources of trail and ultrarunning information and inspiration.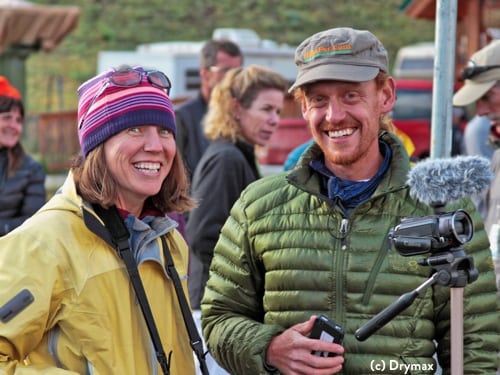 We think we can build the iRunFar family on Patreon to 600 by the middle of 2018. When we hit 600, we'll send iRunFar stickers to all of our patrons!

At 600 patrons, we'll also make iRunFar faster! For the past eight years, I've done my best to make iRunFar.com as speedy as possible, but we can do better. When we hit 600 patrons, I'll hire an expert to make sure the iRunFar website is as snappy as possible, as well as dedicating additional resources as needed.

- Bryon

4 of 6
By becoming a patron, you'll instantly unlock access to 177 exclusive posts
By becoming a patron, you'll instantly unlock access to 177 exclusive posts
Recent posts by iRunFar.com
How it works
Get started in 2 minutes