Josh Russell
is creating classes to improve your photography skills and/or business!
Select a membership level
Founding Members
Limited (0 remaining)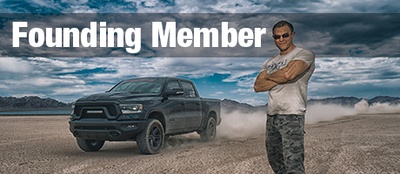 Limited to the first few Patrons! Get all the weekly content, and instant access to all existing posts. 
Full Member
Get all the weekly content, and instant access to all existing posts. For members joining after founding members up through 1000.
Full Member 1000 - 2000
Get all the weekly content, and instant access to all existing posts. For members joining from 1000-2000 members.
About
Alright, so here's the breakdown of this Patreon, you're supporting me by essentially buying me lunch ($20) every month. For that, I'll kind of become your teacher to show you how YOU can be a better wedding and portrait photographer (This is way cheaper than an actual business coach or mentor which usually charge somewhere around $500 - $2000 per month)
I'm going to share everything I know about the business of wedding and portrait photography.
Just by becoming a member you instantly get access to my custom preset packs. LUTs, a weekly live feed, live Q&A's, and montly contests where you can have the chance to win FREE GEAR! 
These videos will not be Public on YouTube
.
They are only for supporters of this Patreon.
YOU CAN CANCEL AT ANY TIME
- I hope that you stick around for a while, but you're not committed to any sort of contract. 
Here's the breakdown: YouTube
: I upload videos with basic level tips and trips, walkthroughs and reviews for free.
Patreon
: I'll be uploading the content that 
makes you money, generates more inquiries, and books you more weddings, portrait sessions, and all around MORE PHOTOGRAPHY GIGS! Advanced marketing, and business videos.

PLUS THE WEEKLY PATREON ONLY PODCAST - new episodes every week that are only available for Patreon members.

The cost of lunch per month - and you can cancel at any time.

This includes access to ALL OF THE PREVIOUS CONTENT INSTANTLY, as well as the new weekly content.

You're able to cancel any time you want. You're not locked into any sort of contract.
Sign up here to get exclusive access to the ideas that will make your business tens of thousands of dollars over the next year. It's a very small amount per month for $10,000+ a year of new photography income. 

You won't find many deals like this when it comes to learning how to make money in the wedding and portrait industry! 

PLEASE NOTE - PATREON ONLY HAS THE OPTION TO BILL AT THE 1ST OF EVERY MONTH. IF IT'S TOWARDS THE END OF THE MONTH, AND YOU CAN WAIT - MARK IT ON YOUR CALENDAR TO JOIN THE 1ST OF THE FOLLOWING MONTH!
I will give away a year's subscription of the Adobe Creative Cloud to one lucky member!
1 of 1
By becoming a patron, you'll instantly unlock access to 50 exclusive posts
By becoming a patron, you'll instantly unlock access to 50 exclusive posts
Recent posts by Josh Russell