Rachel Ricketts
is creating soulful social justice + authentic anti-racism
Select a membership level
Justice Booster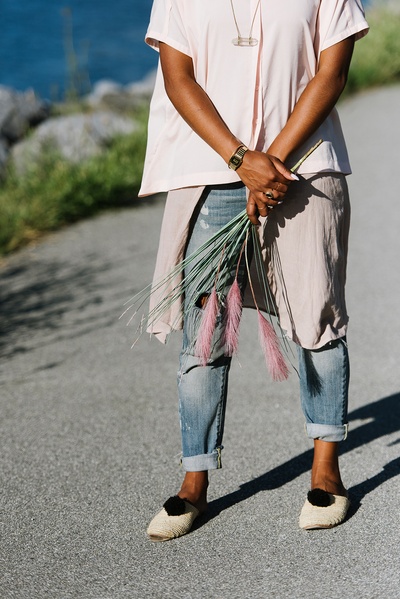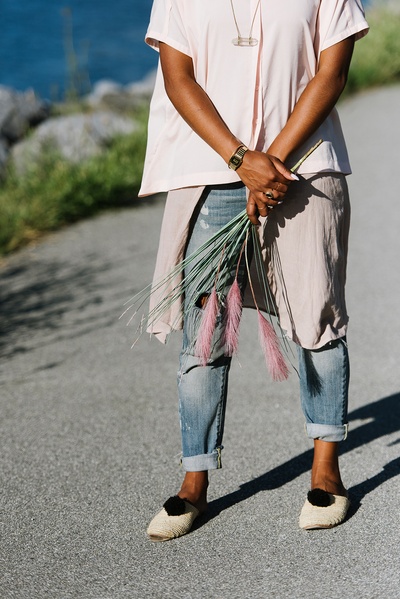 All members of my Patreon community partake as a means to provide reparations, rest and/or ongoing support in my efforts to dismantle white supremacy including but not limited to:

* ongoing education on Instagram (@iamrachelricketts);
* quarterly newsletters;
* writing (articles and a book);
* course creation for webinars and workshops; and/or
* subsidizing offerings specifically for Black + Indigenous women+'s healing.


ALL MEMBERS RECEIVE:
* early access to live and online offerings including my anti-racism workshops and e-courses
* exclusive discounts and select free offerings
* previews + exclusive content
* access to a bank of anti-racism Q+A's

FOR SUPPORTERS OF $10 OR MORE:
* You will ALSO receive exclusive contributions such as a Q+A, meditation for moving through challenging times, breathwork session, prompts for deepening your racial justice/anti-oppression work or the like! Requests for specific offerings are accepted monthly!

The various tiers are a sliding scale offering to spend your privilege on a monthly basis.

The racial justice revolution will be led by Black + Indigenous womxn and we need your support to  do so RESTED! THANK YOU! xo R

Justice Supporter
All members of my Patreon community partake as a means to provide reparations, rest and/or ongoing support in my efforts to dismantle white supremacy including but not limited to:

* ongoing education on Instagram (@iamrachelricketts);
* quarterly newsletters;
* writing (articles and a book);
* course creation for webinars and workshops; and/or
* subsidizing offerings specifically for Black + Indigenous women+'s healing.


ALL MEMBERS RECEIVE:
* early access to live and online offerings including my anti-racism workshops and e-courses
* exclusive discounts and select free offerings
* previews + exclusive content
* access to a bank of anti-racism Q+A's

FOR SUPPORTERS OF $10 OR MORE:
* You will ALSO receive exclusive contributions such as a Q+A, meditation for moving through challenging times, breathwork session, prompts for deepening your racial justice/anti-oppression work or the like! Requests for specific offerings are accepted monthly!

The various tiers are a sliding scale offering to spend your privilege on a monthly basis.

The racial justice revolution will be led by Black + Indigenous womxn and we need your support to do so RESTED! THANK YOU! xo R

Justice Upholder
All members of my Patreon community partake as a means to provide reparations, rest and/or ongoing support in my efforts to dismantle white supremacy including but not limited to:

* ongoing education on Instagram (@iamrachelricketts);
* quarterly newsletters;
* writing (articles and a book);
* course creation for webinars and workshops; and/or
* subsidizing offerings specifically for Black + Indigenous women+'s healing.


ALL MEMBERS RECEIVE:
* early access to live and online offerings including my anti-racism workshops and e-courses
* exclusive discounts and select free offerings
* previews + exclusive content
* access to a bank of anti-racism Q+A's

FOR SUPPORTERS OF $10 OR MORE:
* You will ALSO receive exclusive contributions such as a Q+A, meditation for moving through challenging times, breathwork session, prompts for deepening your racial justice/anti-oppression work or the like! Requests for specific offerings are accepted monthly!

The various tiers are a sliding scale offering to spend your privilege on a monthly basis.

The racial justice revolution will be led by Black + Indigenous womxn and we need your support to do so RESTED! THANK YOU! xo R

About Rachel Ricketts
Welcome beautiful humxn, I'm so glad you're here! My name is Rachel Ricketts and I am a racial justice educator, healer, speaker + author of 
Do Better: Spiritual Activism for Fighting and Healing From White Supremacy.
As a disruptor and changemaker, I educate white folx on their role in perpetuating white supremacy, help Black, Indigenous and folx of color heal from internalized oppression and offer practical solutions for all hue-mxns to dismantle white supremacy and fight oppression in all forms. 
I host online and in-person workshops including my renowned 
Spiritual Activism
series which promotes racial justice and healing for all hue-mxns, and am an advisory board member of 
Diversity in Wellness.
My work has been featured in publications such as
New York Times
,
mindbodygreen
, 
Huffington Post
,  
BuzzFeed
, 
Black Girl in Om
and
Thrive,
and I've presented at international conferences including SXSW and me Convention in Stockholm. I love donuts, dancing and all things metaphysical (ideally all at once)!
Your support helps me REST so I can best support the REVOLUTION. Now, more than ever, Black folx need + deserve community care. Your contribution supports me in doing that for myself and others, as well as finish my book, create new webinars, workshops, writing, newsletters and much needed materials to help you, and the greater global community, DO. THE. WORK.
I appreciate EVERY cent and all members pledging $10+/month will receive exclusive updates, discounts and pre-sales to my webinars, workshops and events.
If you would like to support with a one-time donation as opposed to becoming a monthly patron feel free to do so at
PayPal.me/iamrachelricketts
.
Mad love to you! xo R
Learn more at
www.rachelricketts.com
or on IG 
@iamrachelricketts
When I reach 500 patrons, I'll start a monthly meditation series to support my community further commit to heart-centred social justice led from and with Spirit.
1 of 1
By becoming a patron, you'll instantly unlock access to 40 exclusive posts
By becoming a patron, you'll instantly unlock access to 40 exclusive posts
Recent posts by Rachel Ricketts
How it works
Get started in 2 minutes