Select a membership level
Coffee, please!!!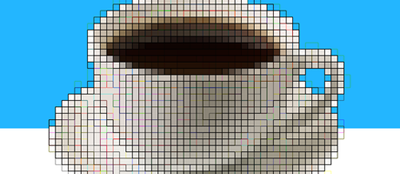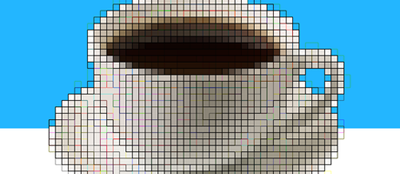 Offer me a coffee at breakfast every month!
Mantaining Icaros is an effort which can keep me busy until late night. A hot, good tasting espresso makes sure I will properly get up the day after! 

Get access to more complex, patrons-only contents, like our video tutorials, which explain how to perform advanced actions, and other goodies. 

BTW, pledges start from $2 because of PayPal's and other commissions.
Beta and early access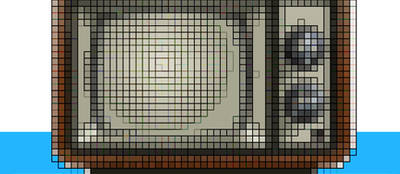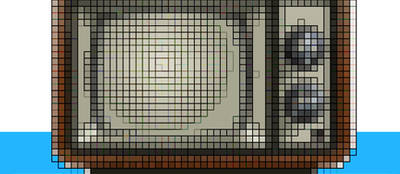 Gain access to Icaros Desktop's beta versions!
Only 3rd party application coders and beta-testers are generally allowed. But you can try Icaros Desktop as soon as it evolves, step by step, while actively helping the project with some bucks!

Be proud to help me keeping up this work and get access to new releases before everyone else! 

Remember: patrons are served first, so they will access exclusive contents before all the others. Some other contents, instead, will be exclusive forever. 
Be a great supporter!
Help me with the mortgage, with the bills, and with all that concerns me every month. You will get my gratitude and, hey, everything I said for $15 pledge... Moreover, you will get 30 minutes/month of support for issues with Icaros Desktop.
About Paolo Besser
Did you love Amiga computers? They were revolutionary, user-friendly and very funny to use. Since 2007, Icaros Desktop is providing a modern Amiga-like operating environment to PC users. If you got sick of Windows or Linux... Try Icaros Desktop!




How can this be possible?
Icaros Desktop
is the most known AROS distribution. The
AROS Research Operating System
is a
free
,
open source
re-implementation of
Amiga OS 3
, written from scratch but improving on it in many areas. It's actively developed since 1995 and it has now been ported to many architectures, including i386 (32 bit PCs), x64 (PCs with 64-bit capable processors), ARM, PPC and even Motorola 68K (original Amiga computers!). At every release, Icaros Desktop selects, tests and per-configures available AROS software, letting you use it without messing up with preference files and old, long-forgotten Amiga habits (like editing the startup-sequence, creating Assigns and so on). Many AROS complex tasks (like running Amiga software almost transparently, properly configuring the Amiga emulator and making the right scripts every time) are just "two clicks away" on Icaros Desktop.
Who are you and what do you do exactly?
My name is Paolo Besser and I am a long-standing editor of
The Games Machine
, the oldest, still running printed magazine about video games all over Europe. I started my
career
with my Commodore 16, 128 and Amigas back in the 80s. Since 2010, I've been working as Windows and VMware system administrator. Icaros Desktop is a project I work on my own, in my spare time, choosing the right AROS software and making it interact in a transparent and sometimes creative way. Creating a distribution can be trivial, but keeping it updated is a highly time-consuming effort. Icaros Desktop has grown older than 10 years. With countless nights working on it.
Wait... did you say "running Amiga software"?
Yes! With Icaros Desktop you can play your games (once converted to ADF files) or run your old Workbench applications: you just have to learn some basics written in the Icaros user manual. Because there is a PDF manual I keep updated too! :-) But the best of Icaros still has to come: AROS is source-level compatible with AmigaOS 3.x. This means that if you compile on i386 PC a old program written in C for AmigaOS 3.x, it will work natevely on the PC architecture, taking advantage of its faster and more powerful processor. Icaros provides i386 builds of historic Amiga software like
DirectoryOpus, Audio Evolution, NoiseTracker
and many others, along with ports from Linux (
MPlayer, BigBand, Ghostscript
) and other modern Amiga-like systems (
OWB, ArosPDF
and others). You can manage your file, play your video and music, browse the web, keep in touch with your friends in a modern, amazing Amiga environment.
Why should I help you?
Because all the contents of Icaros Desktop have been properly authorized for distribution, and you can download them for free! I am doing my best, and all I can do, to make the best of AROS and provide the most amazing Amiga-like experience, at unbeatable price ($0). I've always been an active donor to AROS related projects as well. But I just can't keep this going all by myself: monthly bills and expenses are rising, and the more I work to pay them, the less spare time I have for Icaros Desktop. With your help, I can keep this crazy, Amiga-devoted project alive and kickin'.
So thank you very much for your pledges!
Updates will be released faster than today. I will be able to pay for bounties and help other AROS/Amiga developers with their own projects like I did in the past.



1 of 3
By becoming a patron, you'll instantly unlock access to 28 exclusive posts
By becoming a patron, you'll instantly unlock access to 28 exclusive posts
Recent posts by Paolo Besser
How it works
Get started in 2 minutes