Who We are:
Welcome to our page! We are the International College of Ministry, also known as ICM. ICM is a private religious seminary that is independently accredited through Accrediting Commission International (ACI). ICM is headquartered in Orlando Florida. We are an online college with satellite campuses throughout the United States providing in-depth ministry training to those pursuing their call and passion for ministry within the church. ICM is no ordinary seminary as our graduates come from many Christian denominations; believing that we are united by Jesus Christ as the only true Lord. We offer programs that are designed to inspire personal growth, challenge individuals in a deeper walk with the Lord, and equip students with skills and tools to succeed in their unique God given purpose.

Just as Christ was "full of grace and truth" (John 1:14), at ICM our seminary strives to be a marriage between Spirit and Truth. Our students receive training that enables them to understand and convey sound biblical doctrine while also being able to personally hear from God and follow the direction of the Holy Spirit. We do not simply want our students to have a head-knowledge of Christ but rather that they develop a true and personal relationship with the Lord.

Our goal and passion at ICM is to create educational programs that are biblically sound, spirit led, financially affordable and relevant to this generation's emerging ministers and leaders. We offer educational programs in Christian Counseling, Theology, Ministry, as well as Prophetic Ministry with available degrees ranging from Associate degrees to Doctorates in any of our programs. In addition, we offer ordinations and ministry licenses, when applicable.


Why We're on Patreon:

We are passionate about providing training to fellow believers that equips and encourages them into discovering, chasing and cultivating their unique God given purpose. In order to do that, we realize that we need to expand upon the programs we offer, hire more staff members, and increase resources to both our student and alumni. Our vision is to be able to make sure that each student is equipped to fulfill their God given call. Our goal is for very student to graduate tuition debt free so we offer very affordable tuition and scholarships to offset the need for student loans. Your support will help us to continue to send qualified ministers and counselors to preach the good news and bring healing to the broken hearted.

At ICM we want our students to experience both the freedom and empowerment that modern day technology brings by allowing students to study anywhere and anytime and be able to connect with other students, and even alumni, from different states and countries. Doing so will help bring different perspectives to educational topics, create essential networking contacts and help add to each of our students overall experience while attending ICM. By creating a community of support each student will be encouraged to dream and cast their vision as they strive to walk out their personal call in ministry.

It is our desire to keep our tuition cost at level that allows our students to be able to pay for their degrees but graduate debt free. We look to work with our students to rise above financial struggles and receive the training they need. At times to make this happen we have heavily discounted tuition costs but our heart and desire is to in the future be able to help offer scholarships that help cover the cost of training for those in need of financial help. However, to even begin to make this vision a reality we are in need of additional funding and support.

In supporting ICM with your monetary donations it will go towards the goals we have designed to bring this vision into fruition. As a patron you will receive exclusive rewards such as behind the scenes updates, exclusive pre-view/auditing of select new courses, online live events only available for patrons as well as special thank you items as yet to be determined. With your help we can be a better resource to our future and currents students, our alumni and to fellow believers around the world.


Meet our President of ICM: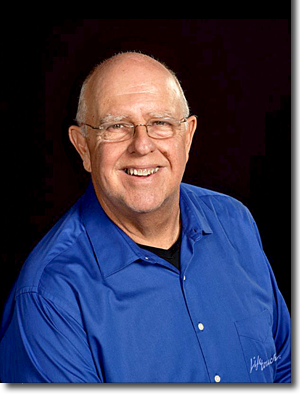 Dr. Ray L. Self

is the

President and Founder of the International College of Ministry. He attended the University of Memphis where he majored in business management and anthropology. He also attended the Jacksonville Theology Seminary and holds a bachelor, master, and doctorate degree in Christian psychology and a second Doctorate degree in Theology. Recognizing Dr. Self's s commitment to excellence in the education field, he is a former facilitator and international board member for Jacksonville Theological Seminary. Dr. Self has spoken at numerous conferences and churches around the nation and overseas, has appeared on TBN, has worked in radio ministry, is a published author of the book: Redeeming Your Past and Finding Your Promise Land,and has even had the opportunity to speak at and be recognized by the Tennessee House of Representatives. However the greatest achievement noted by Dr. Self is the opportunity to train people hear God and be used of God to impact the world. This passion became the planting soil for God to sow the seeds of a vision to help people become trained and empowered to walk out the unique call that God has on each person's life.



Rewards For Our Patrons & Monthly Goals:
We sincerely appreciate every single one of our patrons!  Your monthly support helps us reach our goals and bless so many people that you don't get to see.  So it our heart to not just sa
y
THANK YOU
but to also provide our patrons with some unique rewards
that will bless you in return!
REWARDS LEVELS 
We understand that our patrons come from all walks of life but have one thing in common: the desire to make a difference and an impact. With that in mind, we have designed many different tiers that will allow all who would like the opportunity to become part of our supporting community. These tiers are as follows:
Fan Club -$5 or more/ month
Booster Club- $25 / month
Academic Supporter- $50 / month
ICM Visionary- $150 / month
ICM Advocate- $400 / month
President's Table$ 1000 / month
Each tier level has its own set of rewards to convey our gratitude for your support. Certain tiers include both monthly and one time only rewards (i.e. sampling a course, Skype interview or a signed copy of a book). These rewards will be redeemed after the first full month of your support or, if it is a special event, at the time of the scheduled event. As one of our patrons we open to your feedback and suggestions on updating our rewards we offer or possibly creating a special featured reward. If you have a suggestion for a new type of reward we could feature please feel free to message us- we'd love to hear it! We want to make sure that our rewards continue to be the cherry on top to your monthly commitment!
MONTHLY GOALS
Like any other pursuit, without goals and vision a venture can quickly fall apart. We have plenty of vision and so we've taken a few minutes to share with you you're your monthly support will help us accomplish. Since creating connectivity is a big goal, we will be posting updates on our forum and posting images from each successful event so you as a patron can see how your support is truly impacting lives.
One hefty goal of ICM is to set up our Truth Bearer Scholarship Fund. We believe that those who carry Jesus Christ in their hearts and share their faith in Christ with others are bearing the truth of Christ (aka a Truth Bearer).
In supporting the development of The Truth Bearer Scholarship Fund, your monthly donation would go toward creating scholarships to offset incurring additional debt that would otherwise be need pay for their degree of study. With your support we will be able to give the next generation of ministry leaders the opportunity to become equipped to shine the light of God's Truth and be led by the spirit to hearts in need of receiving God's love.
WHY WE NEED TO TRAIN CHRISTIAN LEADERS:
At ICM our students receive expert guidance and instruction from our various instructors, including our College President Dr. Ray Self.  Click on the video below from Dr. Self as he explains why our work is so important! 
Feel free to review some of our other videos on our youtube channel: 
https://www.youtube.com/user/ICMCollege
CHECK OUT SOME OF OUR TESTIMONIALS:
Linda J. Terzo

 

is a graduate of the International College of Ministry and had this to say...

"My life before going to ICM was pretty scattered... I didn't know the direction I was going. I was depressed and was searching for something, but I didn't know what it was. When I came to ICM, it transformed my life. I just love ICM — it's like a family setting! I now know the Word of God! I have a relationship with Jesus now that I never had before! It has transformed my life!"



Lisa VanSandt

 is a graduate of the International College of Ministry in Arab Alabama. She says.... 
"Thank you, Dr. Self. By the way, we are thoroughly enjoying ICM's courses. They have truly been a blessing to both to Forrest and I. The course, Healing the Memories was a little difficult in the fact that I had not processed and put in order issues and unresolved pain of my past. I am learning, though, to extend mercy to myself, accepting my self without judgment, while applying the Truth that I am the righteousness of God in Christ. Thank you for being obedient to the Father and establishing such as awesome ministry!"



James Drake 

from

 Milwaukee, WI says

,

"I had a lot to learn and I knew I needed to find a prophetic mentor because so far I didn't know any mature prophets to help explain or direct this gift. Enter Dr. Ray Self and ICM College." 

"I had experienced many new spiritual things during the first few years of my pursuit of who I was, but hadn't appreciated or understood what I had been through. Now the LORD was going to put some understanding to go with the experiences as well as start applying it. I met Ray at the Band of Brothers conference in Pittsburgh, PA. God clearly pointed him out to me and led me to speak to him about attending ICM College. It was an easy decision to pursue a Ministry degree with an emphasis on the prophetic. As I progressed through the course work, I grew in leaps and bounds spiritually with many of the things I had gone through and thought about coming together as I connected them to scripture. God opened my eyes. I remember thinking how stuff that once seemed fragmented and confusing suddenly made perfect sense. I was left saying it was all so easy … now that the Spirit gave understanding. Just like the Word says! I talked a lot with Ray and he helped me tremendously in learning to be comfortable in my prophetic skin."




Toni Winters - Nelson

 had this to says as a graduate of the International College of Ministry.......



Photos from Summer 2017 Spanish Campus Graduates: