Irina Ideas
is creating multidisciplinary art/music/writing/travel & live streaming all
Select a membership level
Welcome 2 Ideasrex planet
Limited (219 remaining)
Exclusive access to my private posts where I write my dreams and as of January 2020 Ideasrex book of life  you get access to patreon only feeds and community where I am opening my subconscious mind of some of the most interesting dreams I dreamed usually leading to an article about humanity-various topics depending on the dream. 
Exclusive access to the Ideasrex Book of Life documenting and summarizing the events, imaginatorium and new artistic ideas across all disciplines and media I am involved with. There will be a lot of recycling and upcycling from previous post as I want to connect the dots going backward and forward, because I can and everyone else can too. 
Thank you credit name at the end of each video    Also thank you credit at the end of future videos.  Your name will appear as a "Patron" in the credits, because I appreciate your being part of this journey.
What ideasrex sees and hears
Limited (88 remaining)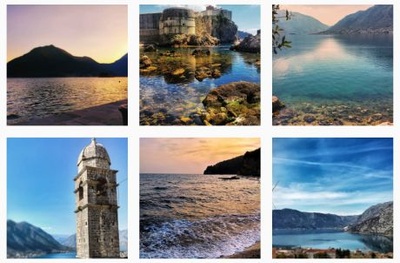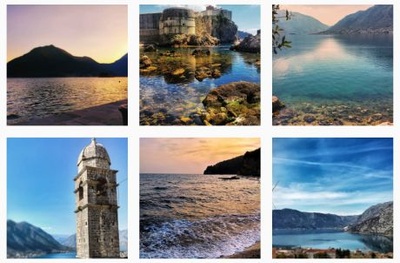 Visual= you get 30 of my latest landscape photos published on instagram (I publish 30+ photos per month) and you have my blessing to use them anywhere on the web be it blogs, your projects, wallpapers,…..etc.
Music = you can download and use all of my music from the website www.irinaklyuev.com in your projects .
Exclusive access and Thank you credit from Welcome to Ideasrex planet tier 1.
Ideasrex written power
Limited (33 remaining)
Writing You will have exclusive access to the written articles from www.ideasrex.com before they are published on the web, typically 1 to 3 weeks ahead of their life on the internet (1 to 3 articles per month) and as such you will get a chance to share your thoughts, and your own imagination and we can actually include some of your ideas/characters into ideasrexoids - with full credits of course
All previous Rewards: Visual - Music - Exclusive access-Video credit
About Irina Ideas
Welcome to the @ideasrex world 
Becoming my Patreon means that you will not only support me but will have exclusive access to everything I do way before it gets published on the internet, depending on the tier, my world/creation of photos, music and paintings, videos,...etc could be yours to re-purpose and experiment with, so that you can grow together with me. Additionally this is a corner of the internet that is assembling the like minded people and reflects an old African proverb that says
"If you want to go quickly, go alone. If you want to go far, go together." 
About me
I am on a quest of exploring the next frontier of multidisciplinary in Arts by exploring my thoughts in the forms of:
Paintings - live streaming and open sourcing the process
Classical piano music - live streaming and open sourcing the process
Photography - document the world around me while I invite the audience to think with me
Writings and publishing on wide range of things including but not limited to futurism, psychology, philosophy, society, technology, imaginary realities, history, mythology, travel and expressing them through
Travel and document the historical sites, then live stream and write about them
Community building and participatory creations
Want to do some serious Video production but need your help
My name is
Irina Ideas
, pseudonym ideasrex and my purpose at this moment in time is to find and share inspiration where the imagined and innovative realities create the inner world we live in and from which everything that surrounds us develops.
The Internet = global community/ unification of humankind and I believe that we are all experiencing the
age of inspiration
, now that
industrial
and
information
ages are behind us. My long term vision is that eventually all sciences, intellectual fields and disciplines will reach the point of singularity with Art.
Before that happens officially I am here sharing with you my trajectory towards the abstract and profound + a global community/assembly of minds that act and collaborate towards greater understanding of art and future.
WEBSITES
:
www.irinaideas.com
my official and personal website
I created
www.ideasrex.com
to share my own multidisciplinary creations/ideas and
www.musebuz.com
to help inspire both you and me with the ideas/creations of others (both past and present).
SOCIAL MEDIA LINKS: 
instagram
https://www.instagram.com/ideasrex
medium
https://medium.com/@ideasrex
twitter:
https://www.twitter.com/ideasrex
periscope
https://periscope.tv/ideasrex
twitch
https://twitch.tv/ideasrex
youtube
https://YouTube.com/irinaideas
facebook
https://facebook.com/ideasrex
pinterest
https://www.pinterest.com/ideasrex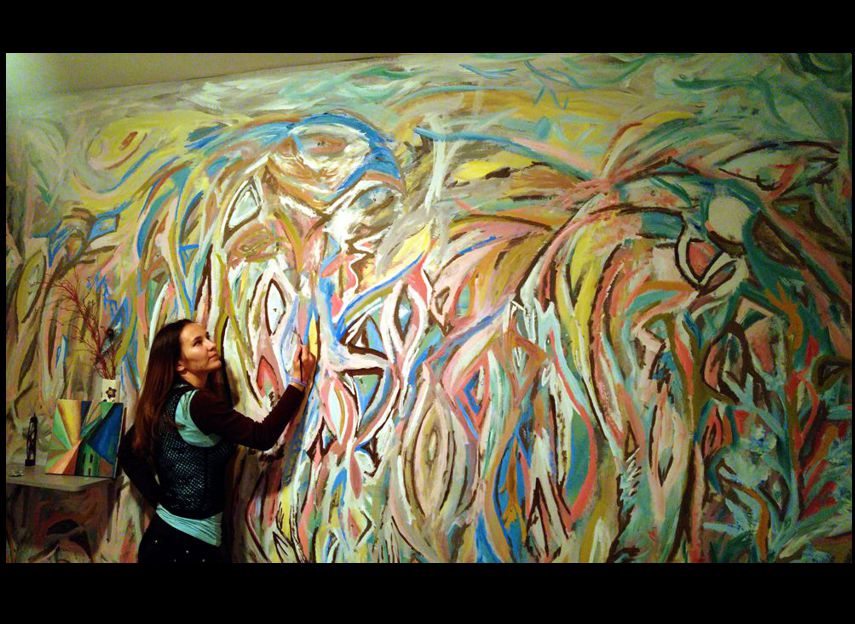 My official "about me" is the following: 
A concert pianist since early childhood (piano found me and lead me to the road of conventional concert halls which I gladly replaced with recordings as I discovered about the Colosseum and the bloody/ruthless history of performance), a painter and visual artist throughout formative years (because I wanted to transform my musical thoughts into visual), eternally deeply interested in philosophy and psychology (because both fields are instrumental in our ability to reach broader understanding of things around us), learnt coding and webdesign (because internet and computers were the best things that happened to humankind in recent history and I needed to explore more), was involved with sustainable projects and eco-oriented initiatives (because I believe that Earth has the right to live and we should become more sustainable and responsible being a living part of it), built web-based businesses (because economy and financial world were very important to learn about), aspiring astronomer (this is something that awaits me in the future). You can read my seriously serious official "about me" at www.irinaideas.com

How Patreon found me?


It has been almost a year since people started talking about Patreon, and asking me why am I not on it? To be frank, I had misgivings because attempting to monetize can compromise a work of creation.
In many instances throughout history and with certain exceptions, art has rarely been monetarily appreciated at the time of its creation. Van Gogh for instance sold only one painting during his lifetime (after his death the world became mature enough to appreciate his genius). J.S. Bach wasn't even regarded a composer during his lifetime (but organist was his profession and means to living); he was only discovered and appreciated 200 years after his death. So too with Cezanne, El Greco, Manet, Gauguin,… the list goes on.
The reality is that truly visionary art pieces (music, visual, writings,..) are rarely appreciated/understood by their contemporaries because they are so far into the future and that it is only logical that they be discovered and appreciated by future generations.
That said, I do believe that today is different in comparison to previous times in that we have communities which internet enables and, in addition, we have independent means of communication and sharing with those whose lives we touch, and that is what this Patreon page is all about, and that is why I have decided to join Patreon. It helps to enable me to spend the time and effort to share my own creations (ranging from visual, through music, writings, to futurism and technology) and mutually inspire the creation of a supportive community not only to myself but also to each other.
I want to experiment with some more serious video production, so far I always used just phones for photos and videos but I need some serious equipment, (A camera most likely Sony Alpha A7r plus lenses, lights, tripod,..etc) to be able to do this. 

I don't want to do this on my own with my own funding because I believe in togetherness and anyway it is you who will be watching my production. If you have suggestion for a different camera, let me know
1 of 1
Become a patron to
Unlock 84 exclusive posts
Connect via private message
Recent posts by Irina Ideas
How it works
Get started in 2 minutes