Ideias no Escuro Archive
is creating Photos, Videos, Films and Books
Select a membership level
Archive Follower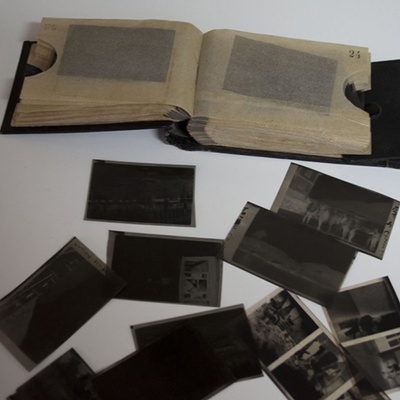 Includes:
News and Promos exclusive for Archive supporters.
Receive a 10% Discount in any of our services. 
36€/one year
Archive Fan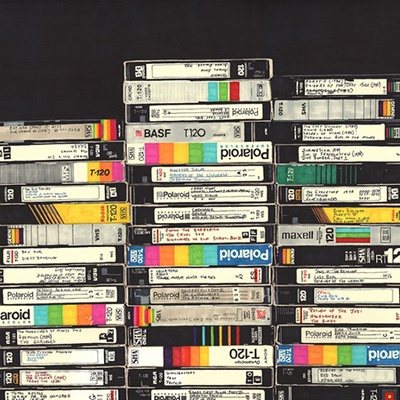 Includes:
News and Promos exclusive for Archive supporters.
Receive a 15% Discount in any of our services.
A free book from Class_ collection.(one time)
Archive Stalker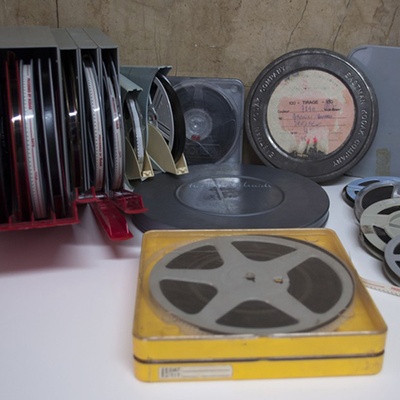 Includes:
News and Promos exclusive for Archive supporters.
Receive a 25% Discount in any of our services.
A free book from Class_ collection.(one time)
About
Como apoiar o nosso Arquivo.
O Arquivo Ideias no Escuro é uma arquivo de Fotografia, Filme e Vídeo de Familia, Pessoais e Familiares, Comerciais e Industriais, com origem em doações, materiais encontrados e outros adquiridos (leilões, compras a particulares etc.)

O nosso objectivo é garantir que este género de arquivos que por norma desaparecem ou nunca acabam por sair de uma gaveta, ou que muitas vezes acabam destruídos ou num caixote do lixo, não desapareçam, e sejam guardados enquanto documento com o valor histórico que lhe está associado.

Estes materiais que constituem o nosso arquivo são limpos, organizados, digitalizados, e acondicionados. A sua utilização tem sido diversa, da investigação académica à reutilização por artistas e realizadores. Temos também um projecto editorial com a publicação e edição de Livros e Filmes de Autor com base nos materiais do arquivo.

O arquivo tem vindo a crescer com as aquisições e as já muitas doações, o que nos vai levantando alguns problemas, logísticos, de recursos humanos, de recursos materiais e de instalações para acomodar tudo nas melhores condições possíveis.

As fontes de rendimento do arquivo são muito escassas, apenas conseguimos algum retorno na venda de publicações que fazemos com base no Arquivo, e alguns serviços de digitalização de fotografia e vídeo.

De forma a tentar dar continuidade de uma forma sustentável a este projecto resolvemos juntar-nos ao Patreon, onde poderás dentro da tua vontade e possibilidade apoiar-nos neste projecto que queremos continuar a ver crescer e desenvolver.

How to support our Archive.
The Ideias no Escuro Archive is a Family, Personal and Family, Commercial and Industrial Photography, Film and Video file, originating from donations, materials found and other purchased (auctions, purchases from individuals, etc.)

Our aim is to ensure that these types of files that normally disappear or never end up coming out of a drawer, or that often end up destroyed or in a waste bin, do not disappear, and are kept as a document with the historical value that is in it associated.

These materials that make up our archive are cleaned, organized, digitized, and packaged. Its use has been diverse, from academic research, to reuse by artists and directors. We also have an editorial project with the publication and edition of Author's Books and Films based on the archival materials.

The archive has been growing with acquisitions and already many donations, which raises some problems, logistical, human resources, material resources and facilities to accommodate everything in the best possible conditions.

The sources of income of the archive are very scarce, we only get some return on the sale of publications that we make based on the Archive, and some services of digitalization of photography and video.

In order to try to continue this project in a sustainable way we decided to join Patreon, where you will be able within your will and possibility to support us in this project that we want to continue to see grow and develop.

Cómo apoyar nuestro archivo.
El Archivo de Ideias no Escuro es un archivo de fotografía, película y video familiar, personal y familiar, comercial e industrial, proveniente de donaciones, materiales encontrados y otros comprados (subastas, compras a particulares, etc.)

Nuestro objetivo es asegurar que este tipo de archivos que normalmente desaparecen o nunca terminan saliendo de un cajón, o que a menudo terminan destruidos o en un contenedor de basura, no desaparecen y se guardan como un documento con el valor histórico que contiene asociado.

Estos materiales que componen nuestro archivo se limpian, organizan, digitalizan y empaquetan. Su uso ha sido diverso, desde la investigación académica, hasta la reutilización por parte de artistas y directores. También tenemos un proyecto editorial con la publicación y edición de Author's Books and Films basado en los materiales de los archivos.
El archivo ha ido creciendo con adquisiciones y ya con muchas donaciones, lo que plantea algunos problemas, logística, recursos humanos, recursos materiales e instalaciones para acomodar todo en las mejores condiciones posibles.
Las fuentes de ingresos del archivo son muy escasas, solo obtenemos cierta rentabilidad por la venta de publicaciones que realizamos en base al Archivo, y algunos servicios de digitalización de fotografía y video.
Para tratar de continuar este proyecto de manera sostenible, decidimos unirnos a Patreon, donde podrá dentro de su voluntad y posibilidad de apoyarnos en este proyecto que queremos seguir viendo crecer y desarrollarse.

Comment soutenir nos archives.
Les archives Ideias no Escuro sont un fichier de photographie, de film et de vidéo pour la famille, le personnel et la famille, commercial et industriel, provenant de dons, de matériel trouvé et d'autres achats (enchères, achats auprès de particuliers, etc.)

Notre objectif est de veiller à ce que ces types de fichiers qui disparaissent normalement ou ne finissent jamais par sortir d'un tiroir, ou qui finissent souvent par être détruits ou dans une poubelle, ne disparaissent pas et soient conservés comme un document avec la valeur historique qui s'y trouve. associés.

Ces documents qui composent nos archives sont nettoyés, organisés, numérisés et emballés. Son utilisation a été variée, de la recherche académique à la réutilisation par les artistes et les réalisateurs. Nous avons également un projet éditorial avec la publication et l'édition de livres et films d'auteur à partir des documents d'archives.

Les archives se sont agrandies avec des acquisitions et déjà de nombreux dons, ce qui pose des problèmes de logistique, de ressources humaines, de ressources matérielles et d'installations pour tout accueillir dans les meilleures conditions possibles.

Les sources de revenus des archives sont très rares, nous n'obtenons que quelques retours sur la vente des publications que nous réalisons à partir des Archives, et certains services de numérisation de la photographie et de la vidéo.

Afin d'essayer de poursuivre ce projet de manière durable, nous avons décidé de rejoindre Patreon, où vous pourrez selon votre volonté et la possibilité de nous soutenir dans ce projet que nous voulons continuer à voir grandir et développer.


Recent posts by Ideias no Escuro Archive