I Fight Dragons
is creating Album Adventures
Select a membership level
Adventurer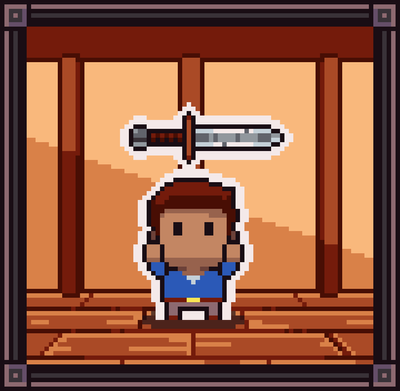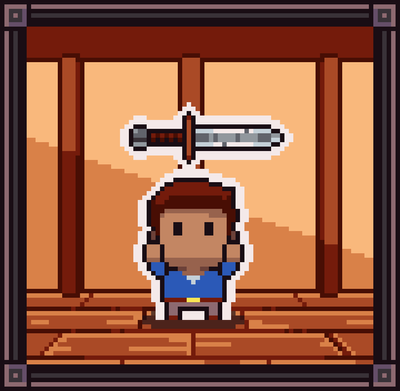 Access to the patron-only Adventure Things
This doesn't actually get you a copy of the album, but it lets you join us for all of the Adventure Things along the way!
Includes Discord benefits
Digital Copy Of The Album
High-quality digital copy of the album
Access to all of the patron-only Adventure Things
Includes Discord benefits
Compact Disc & Digital Copy Of The Album
Physical CD (retro!)
High-quality digital copy of the album
Access to all of the patron-only Adventure Things
Includes shipping to anywhere in the USA. Please add $10 for international shipping.
Includes Discord benefits
About I Fight Dragons
Oh, hello there! I Fight Dragons here. We're your friendly neighborhood chiptune rock band, and believe it or not we've been beaming iridescent 8-bit tones into your ears for over a decade now. But enough about us! Or, actually, I guess lots more about us since this is the description page for our Patreon and that's likely the information you're hoping to read.
The First Album Adventure
Way back in 2017, we launched our first Album Adventure on Patreon with a simple concept: what if we made an album from scratch, giving our Patrons full access to every step of the process and involving them in cool ways as the album came to life? People could join or leave at any time, and no one would be charged a cent until the album was done.
Well, 2.5 years, 1 fully released album (Canon Eyes), and 116 "Adventure Thing" weekly posts later, I think it's safe to say that the whole thing was really rather fun, dare we even say "adventurous" (we daren't, yet we must).
Album Adventure 2: Judgment Day / Back In The Habit / Fievel Goes West
And did we ever have some grand plans for 2020! Did we ever? Honestly at this point it's hard to remember anything from before 2020…
Regardless, we have conceived of a very fun concept for our second Album Adventure! We're calling it "Side Quest", and over the course of the next 6 months we're going to crack open our epic vault of unreleased and semi-released tracks (there's over 120!) and release them to Patrons.
So what's the plan, man? Gimme details!
The plan - ah yes the plan. The plan is to release one never-before-heard, completely unreleased track every week: a demo, unused album recording, or something we did for a special project that never saw the light of day.
Along with that unreleased track, we'll also post a handful of semi-released tracks with writeups about the stories behind them: this includes collections like DEMOlition, The Future Imperfect, Project Atma tracks, old email list tracks, and more that have been put out into the world in some way but that fans might not have heard before unless they've been listening for our entire career and/or done some dedicated internet digging.
We're also going to pick a handful of these tracks and do full new studio recordings of them, and in the end we'll put out an "official" b-sides album, both on digital music services like Spotify and as a physical CD / LP (likely a double record given the amount of tracks we have!).
But what makes this an adventure???
I'm glad you asked! Just like our last adventure, the Patreon tiers are designed to bring you into the process of making the record. We'll be collecting feedback from Patrons as we sort through these tracks, including helping to shape the final track list for the album and helping us decide which songs should get proper studio recordings.
Additionally, there are levels that allow you to put your stamp on the record itself, through having your name in the credits, singing on one of the new studio tracks, and even getting an executive producer credit.
And about this Patreon thing…
While our Album Adventures aren't the typical use case for Patreon, it has been the perfect platform for us. Here's a few important pieces of info about Patreon and how we use it:
If you were a Patron for our first Album Adventure, you're automatically part of this one too! One of the great things about the platform is that it's designed for ongoing / iterative projects, rather than a one-and-done approach like Kickstarter.
No one is charged a cent until we actually finish the album and go into manufacturing, you are free to leave, join, or change your tier at any time (and we will give you plenty of notice for last-minute changes).
Patreon has a lot of lingo about how your card won't be charged "more than once a month" which can be confusing when you're first signing up. Just to be 100% clear, since we will only be doing one "paid" post per album, there is no monthly charge, you will only be charged when we are finished and ready to go into manufacturing.
And that's it?
That's it! As always, we are incredibly grateful and frankly somewhat astounded that we've gotten to make music for you for the past decade, and we cannot wait to take this adventure down memory lane with you.
-Brian, Chad, Packy, Bill, and Hari
I Fight Dragons
Become a patron to
Unlock 160 exclusive posts
Connect via private message
Recent posts by I Fight Dragons
How it works
Get started in 2 minutes