David Dahm
is creating a globally trusted health message you can understand
Select a membership level
Official Individual Patron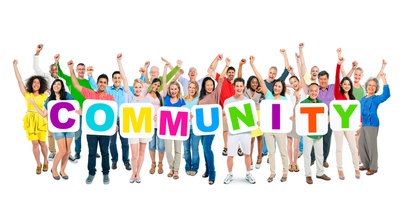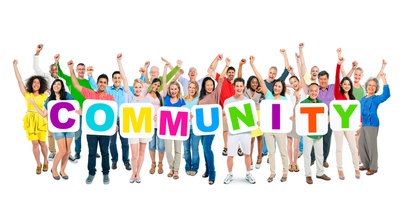 Newsletter
Patron-only posts
Chat community
You agree to:  
A Fair Go

The freedom to choose how to pursue a meaningful life in line with commonly agreed international community expectations.
Your healthcare to feel:
Accessible
Appropriate
Safe and effective
Efficient
Acceptable
Individual Ambassador Patron
Exclusive content
Invitation to consumer consultation
Patron-only voting power / requests/ feedback
Public recognition (with your permission) opportunities for your contribution to voluntary community health awareness programs
And everything in the previous tier
You agree to:
Shape community patient healthcare expectations for the greater good
Publicly recognise and protect healthcare providers who operate within commonly agreed healthcare standards and ethics
Ensure local agencies facilitate an open and transparent responsible self-regulated healthcare system by letting us know in accordance with a commonly agreed international code of conduct
Individual Health Industry Ambassador
Tax-deductible (check with your professional adviser)
Support the creation of a patient-centred sustainable and socially responsible international healthcare system
Establish  peer-reviewed commonly agreed on specialist and multi-disciplinary international healthcare standard and ethics
Promote patient-centred multi-disciplinary care
Promote trusted international accreditation and mutual recognition of qualifications and skills in192 countries
Promote trusted international mutual recognition of quality accredited healthcare goods and services and agencies in 192 countries. Expedite sovereign country pre-approval process
Promote internationally standardised timely, meaningful and useful healthcare information that promotes interoperability across digital platforms and agencies with patient consent
Promote funding models that incentivise wellness and not sickness 
Provide collaborative teaching and research funding and global networks to smaller underpowered research projects
Reduce unnecessary red tape, litigation and reduced malpractice insurance premiums
Promote and provide legal support for alternative disputes resolution via professional bodies. Fairly expedite patient/provider and professional complaints. Reduce unnecessary litigation
Patron recognition
Patron-only voting power / requests/ feedback and collaboration tools
Livestream recording or Q&A
Invitations to industry events and key Board or Committee roles
And everything in the previous tiers
You agree to:
Do no intentional harm to patients/clients/customers
Protect a patient's freedom of choice with internationally peer-reviewed holistic and evidenced-based healthcare information that patients can understand and trust
Promote and provide healthcare services that voluntarily observe and enforce open and transparent commonly agreed international healthcare standards and ethics promulgated by your recognised professional body.
Promote and support the values and principles of the project. For example, discussing it with your peers and sharing on social media.
This category applies to: 
Any individual seeking endorsement that pays for or sells healthcare goods or services directly or indirectly to patients including but not limited to:
Doctors, dental, allied health
NGO's, hospitals, disability, aged care
Research, teaching, educational and professional bodies
Hardware, software and medical device suppliers and health-related manufacturers
Public and private health insurance and government agencies or approved health-related organisation e.g. food and biosecurity 
About David Dahm
A GLOBAL CRISIS NEEDS A GLOBAL SOLUTION
Affordable accessible healthcare for all, cure more diseases, our greatest protection from a pandemic
We aim to establish internationally commonly agreed healthcare standards and ethics that you can understand and trust
The World Health Organisation (WHO) on the 16th March 2020 acknowledged there is no one global platform for healthcare unlike the global aviation and accounting industry that keeps us safely in the air and makes sure you can pay your bills.
The world needs a single source of truth and message about your health
We are building an interactive global healthcare information Wiki-like-pedia for you and healthcare providers.
Help us establish a not for profit independent International Healthcare Standards and Ethics Board (IHSEB)

''Healthcare you can understand and trust''
Thank you to our many supporters to name a few
Influential open letters of support
Premier of South Australia Stephen Marshall
Honorary international Clinical subject experts

Professor Bill Runciman

Professor Paul Komesaroff
INTERNATIONAL HEALTHCARE STANDARDS AND ETHICS BOARD (IHSEB)

Project Team
David Dahm - Patient Advocate Honorary IHSEB Founder
Honorary Clinical Founders
Clinical Leads


Professor Ian Olver AM
Dr Mukesh Haikerwal AC

Dr Ewen Mc Phee

Dr. Daman Langguth, FRACP, FRCPA
Dr Robert Pennisi


Pharmacy
Ms Christelle Ucinek


Aged Care
Mr Neil Pahuja
Legal Counsel - International
Mr Lukasz Wyszynski


Health Practice Systems Integrator Lead
Mr Jonathan Lee - Practice Owner and Manager (Lawyer and Accountant)
Our vision
One patient at a time, we will improve your health and reduce preventable healthcare errors.
How we do it
By establishing a community-led not for profit independent international healthcare standards and ethics board.
We do this by globally centralising healthcare standards and ethics that you can understand and trust.
A summary and the video
The White Paper
Our Mission
Our aim is to be in192 countries by 2030.
Why support us?
We will stop if someone can suggest a better alternative.
We are not sure there is a choice in these difficult times.
Why are we globally fundraising?
To remain independent this needs to be community-led.

Only then will your local politician listen. They need your vote.

If the community do not believe in it and back it, it does not deserve to exist.
We cannot wait for politicians and Governments to fix the problem. Globally they would have by now.
What are we doing differently?
Many simply do not even understand the problem.
To be fair this problem is too big for any Government. Many are politically, geographically, legally and financially constrained.
It is a community problem and needs a practical community-led solution.
We have taken a unique global helicopters view with a unique global solution.
We will continue to research and consult the best of the best in key fields.
For over 27 years 100's of agencies, the healthcare media, national boards, medical and healthcare presidents have been consulted and key professions at large.
Why now?
People do not think about their health until there is a crisis.
COVID19
is the right time to go global to demonstrate how the solution could work in your local area.
Your help will
fast track
this solution to reduce unnecessary harm to you and the people you care for.
Support us by sharing and sponsoring our cause for individuals just
$US12 to $US120 per year.
For corporates, NGO's and Government $US1200 per year.
Donations will be capped to ensure no bias or vested interest exist.
The patient and public interest remain paramount.
This is a community-led project.
Enjoy unique insights on how you can improve your local and the global healthcare system.
Be an official part of an influential global network of people who care about people.
Lead a #Global Race for Change

Publicly be recognised as the first 100 founding donors
of this unique global community project.

Why me?
David Dahm - Patient Advocate

Honourary IHSEB Founder
and
CEO Founder of
Health and Life
My personal story
'"In 1984 after working long hours as a young graduate accountant, I had a car accident (real picture above).
At 5:30 am on a Tuesday morning, while asleep at the wheel I had hit a tree.
I very nearly lost my life.
After 9 operations and many years of rehabilitation, I found out there was more to life than just making money.
Despite coming from a medical family, I then decided to become a patient advocate as well as a trusted professional adviser serving the public's interest first'"
Takeaways from my failures

'"There was no point in being rich if you end up in an urn at the age of 21"
''Égo and ignorance is your greatest enemy''
"Never to waste a good crisis
- the car accident was the best thing ever to happen to me"
"I need to admire your integrity before I can admire your success"
"'Ýou do not have to hit a tree to find your real purpose in life it will find you''
"Life is not about you, we are all a part of a global community we need each other''
'"Life has no borders. It is about looking out for each other"
'"Size does not matter you can make a personal difference for a lifetime"
HOW WILL THE FUNDS BE USED?
International Healthcare Standards and Ethics Board (IHSEB)
The One Moment Foundation Pty Ltd company sponsored by Health and Life will use all funds to establish an international independent not for profit body based on the global aviation industry and the accounting profession.
Funds will be used to ethically support and promote via social media and IOT independent high-quality international research, education, training and compliance for patients and all public and private healthcare stakeholders.
COVID19 is a unique event

This is a unique time for all to shine towards the greater good
Is this not the role of the World Health Organisation(WHO)?
The simple answer is no.
World Health Organisation(WHO) Dr Michael J Ryan statement on 12th March 2020 COVID19 Pandemic announcement media briefing was concerning. They stated this is not their role to ensure countries comply with pandemics recommendations.
Furthermore, no such international legal or body exists. Their role is to describe the problem and make global recommendations see
video
section 21:44 sec.
This is unlike the global aviation and accounting industry. These industries offer a more effective tacit solution by diplomatically circumventing any legal barriers via their representative professional bodies and organisations.
To reduce unnecessary confusion, 'fake news' or fear, it is an urgent a new international agency is established.
This should better discretely coordinate and implement an effective consistent solution for all global and local agencies and governments.
This super agency solution will reduce the effects of any future super pandemics and promote better and more timely healthcare for all.
Become a patron to
Get discounts to an online store
Connect via private message
How it works
Get started in 2 minutes