IJA Jugglers
is creating content and programs for jugglers.
Select a membership level
I <3 Juggling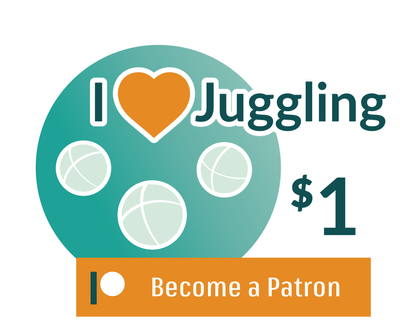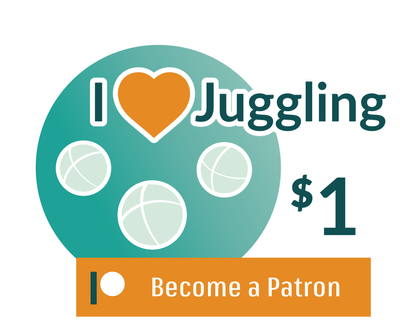 As a supporter at the $1 level you will receive
Access to IJA Patreon feed, including polls, questions, chances to interact with the IJA marketing team and exclusive content. This is a great way to be much more involved in what the IJA creates and the future vision of the organization.
A monthly IJA Juggling Wallpaper featuring high quality juggling photos from IJA Festivals and IJA Regional Competitions, and designs by IJA Members, available each month for both phone and computer screens.
A big heap of thanks for your love and support of the IJA!
I Really <3 Juggling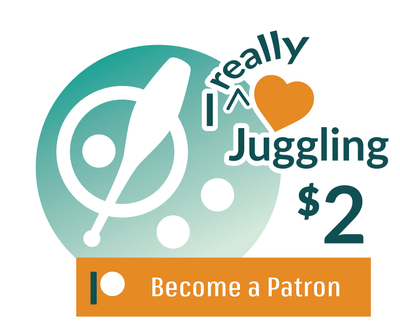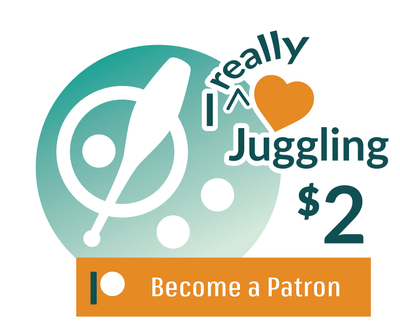 Two is literally TWO TIMES MORE than one. We encourage you to be an "active 2" rather than an "inactive 2".  As a supporter at the $2 level you will receive
All the same benefits as the $1 tier.
There isn't any extra advantage to this tier, just two times the help, with only one dollar more. Seriously, THANK YOU. 
The Five Club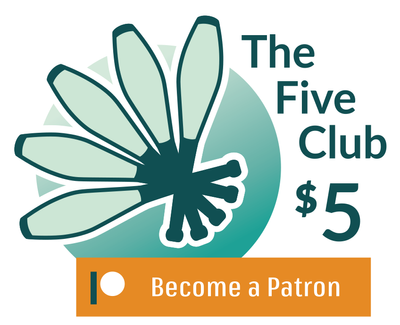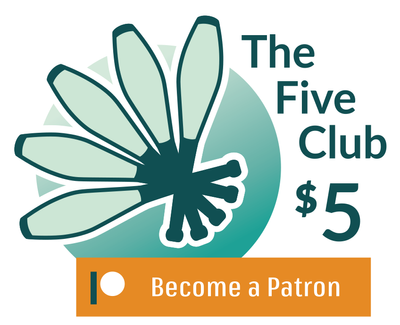 As a supporter at the $5 level you will receive
All the same benefits as the $2 tier.

PLUS
Interact and ask questions during the monthly juggling history live stream with juggling historian David Cain. Each month, David focuses on a different historic juggling topic to discuss.
@ijajugglers will follow you on Instagram and Twitter
About IJA Jugglers
We are the International Jugglers' Association, since 1947 we have been here for one reason; to render assistance to fellow jugglers. That is our mission and we invite you to join us in making that a reality. We operate programs that support and empower jugglers around the world to excel at what they do both on location, and over the internet. With some additional funding, we can create even more content and opportunities for jugglers everywhere. We aim to create publicly available content to inspire, like we do with our online magazine eJuggle and our Tricks Of The Month video program, and to expand our existing programs like the IJA Regional Competitions and the Youth Juggling Academy to bring juggling events to adults and children everywhere.
Our social media channels have become one of the strongest platforms for sharing inspirational content from and with jugglers around the globe. eJuggle, our online magazine, creates and shares fresh and original content almost every day including historical articles and videos, the Mind Blown video series, and the Tricks of the Month video series that has featured jugglers from more than 30 countries. In the physical world, we facilitate the IJA Regional Competitions in eight countries at this time and have held IRC's in 14 different countries since 2011; we operate the Youth Juggling Academy (YJA) which provides an achievement system for young jugglers to earn badges as they progress; we run Props 2 U, which provides juggling materials for educators in need of juggling equipment; we organize World Juggling Day (WJD) which is celebrated annually by thousands of jugglers in over 60 countries; and more.
Becoming a Patron means that we can create even more digital content for jugglers everywhere to enjoy, Some of our specific goals for funds raised through Patreon include launching an extensive Video Tutorial Series, taught by respected jugglers from around the world. We also plan to launch "Juggler's Scoop" - a monthly recap video highlighting recent news and events in the international juggling community. The IJA is almost entirely volunteer run, so imagine what we could do with a little funding from you to compliment what we are already creating. These are only a few of the programs we could launch and enhance. We dream of making free content, available to you and everyone else. While you can enjoy some exclusive rewards for becoming a Patron, our goals revolve around the idea that we want to create more content and outlets for people everywhere to enjoy. Won't you join us in rendering assistance to fellow jugglers?
You can visit us at
www.juggle.org
to learn all about the IJA. You can message us here on Patreon or send us an email to
[email protected]
for answers to any questions you have. The IJA is a registered 501 (c)(3) non-profit. Patreon contributions are not tax deductible. If you would prefer to make a tax deductible donation, rather than to contribute monthly as a Patron, you are welcome to do so by clicking on the button below.
$102.73 of $250
per month
When we reach $250 per month we will release two juggling tutorials every month made by IJA members, AND we will reveal our $2500/month goal!
3 of 6
By becoming a patron, you'll instantly unlock access to 10 exclusive posts
By becoming a patron, you'll instantly unlock access to 10 exclusive posts
Recent posts by IJA Jugglers
How it works
Get started in 2 minutes