Illuminati Games
is creating secret societies nsfw games
Select a membership level
Basic Patron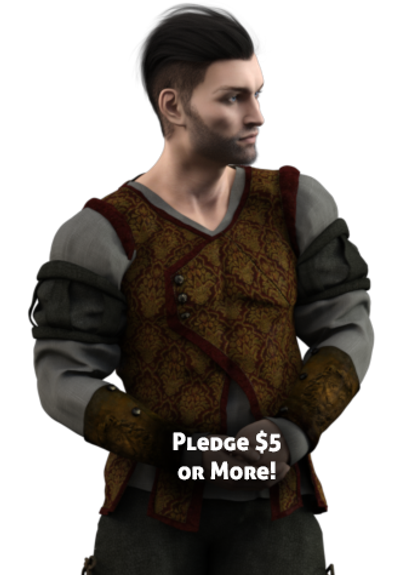 Beta Tester
All of previous rewards
Access to the beta version of my games when released
About


Plot:
Sean DaVinci is Leo's brother. His brother have always been a successful inventor with a genious mind and Sean was always the "black sheep" of the family... until the day, he met a mysterious woman which he had a mystical deal with...

Why am I on Patreon:
Hello to everyone, I'm Adam.
I started creating this game as a hobby, after being around on Patreon for a while I became friend with the a game development team, and today I'm part of a Crew.
Actually I'm working 12h per day in a warehouse, and people from the crew is helping me to develop this game. I'm using almost all income from Patreon to commission adult scenes and make some developer friends help me in the coding\fixing bug process.
Unfortunately, I could not work less hours and dedicate more time to the game because I live with my brother and since in the country we are actually the salaries are extremely lows we have to work hard to keep living in this house. So at the moment this is like a hobby for me, BUT, if I will get much support one day (I keep on dreaming) this could become maybe one day a real job.
I hope you all will like what I will create here and I thank you all in advice for everything.
Note:
Sorry if I don't usually make posts but as said before, working 12h per day is not giving me so much free time to do frequently posts. If you need everything just send me a message and I will reply as soon as possible!
Note 2:
We tried to do our best to respect the Patreon's Community Guidelines.
Thank you all for the support!
Game Release days: 
 Alpha version: 7th of the month.
Beta version: 15 of the month.
Basic patron version 25 of the month.
Notes:
The game characters are Not related in any way with the Main Character, by the way the player will be able to choose what kind of relationship he have with all of them writing their name and the adjective that will be the best for his\her gameplay.
All adult interactions are consensual.
This game, the story and the characters are pure made of fiction: nothing on this is based on real events.
All characters in the game have reached their adult legal age.
All game content is made in machine generated graphic.
We respect People, Players and Patreon Guidelines
Cool! With this goal I can totally spend more time on the game I'm working on.Cool! With this goal I can totally spend more time on the game I'm working on.
1 of 5
By becoming a patron, you'll instantly unlock access to 35 exclusive posts
By becoming a patron, you'll instantly unlock access to 35 exclusive posts
Recent posts by Illuminati Games