Isaac Weishaupt
is creating the Unpopular Culture podcast
Select a membership level
Tier 1: Granola Woke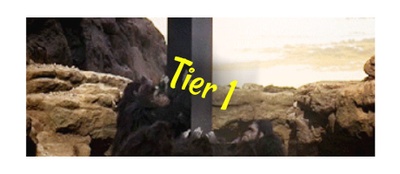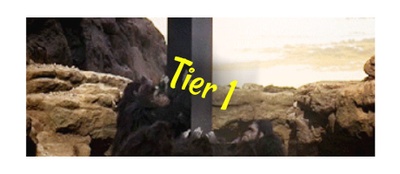 Premium content: bonus podcast material (*can be in the form of longer episodes or bonus episodes the free feed won't see)! 
THE DARK PATH E-book (PDF)!
THE DARK PATH Book Club- we go through each chapter!
KUBRICK'S CODE E-book (PDF)!
Early access to podcast episodes!
No commercials!
10% discount code for signed paperbacks from my Gumroad store! Gumroad.com/IsaacW
Transcribed shows on PDF files
Monthly LiveStream Ask Me Anything! 
Includes Discord benefits
Tier 2: OG Granola Woke
ALL Tier 1 rewards AND...
A shout out on the podcast (once a month we do the shoutouts)!
Includes Discord benefits
Tier 3: Alkaline OG Granola Woke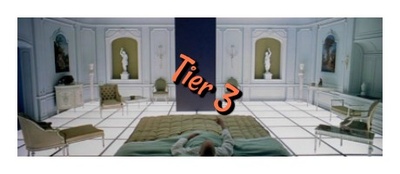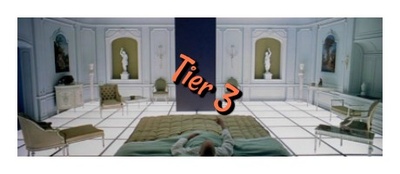 All Tier 1 rewards
All Tier 2 rewards AND...
Signed paperback of Aliens, UFOs and the Occult: Use Your Illusion I (*US gets free shipping, International will have to PayPal cost of book shipment)
Back-catalog of ebooks written by Isaac (all in PDF):

Aliens, UFOs and the Occult: Use Your Illusion I
The Dark Path
Conspiracy Theories & Unpopular Culture: The Book
Sacrifice: Magic Behind the Mic
Kubrick's Code
The Star Wars Conspiracy
A Grand Unified Conspiracy Theory
Is Beyonce in the Illuminati?
Super Bowl: An Analysis of Occult and Illuminati Symbolism
Johnny Depp- Vampire, Satanist or Illuminati
Alice in Rocky Horrorland which contains:

--Alice in Wonderland analysis
--The Desert Enigma (analysis of Coelho's The Alchemist)
--Google's Transhuman Apocalypse
--The Rocky Horror Picture Show analysis
Includes Discord benefits
About Isaac Weishaupt
**Links to the goods you can get will be at the bottom of this message**
Message From Isaac:

Hello, my name is Isaac Weishaupt and I'm the founder of IlluminatiWatcher.com and host of the "Conspiracy Theories and Unpopular Culture" podcast!
I've been researching my entire life as an ongoing mission to determine if this "reality" is the truth or a cunning deception. I don't fully subscribe to
all
conspiracy theories, but I do find most of them intriguing if they resonate with any logic (also if they don't; who am I kidding, some of them are just clever!).
I live in America and feel that a lot of people are more concerned with being entertained than being informed or educated. Our media and culture reflects that.
My research is focused on the doctrine of the occult, Illuminati, transhumanism, religion, aliens, cults, music, films and various conspiracy theorists (e.g. Freeman Fly, David Icke, et. al.). Regulars to my website, podcast, or books are the best people ever- they've allowed me to reach the level of exposure that allows me to share my ideas with a much larger audience; and for that I want to THANK THEM!!!
The concept behind the IlluminatiWatcher project is a journey that you, the viewer, can take with the rest of this community as we look at the symbolism, theories, and conspiracy theorists that exist in this sub-culture. 
Thanks to this community I've been fortunate enough to spread the message through books, interviews, and radio shows to a much wider audience. We've received acknowledgement from websites such as
The Daily Beast
,
Bustle
,
Disinfo
,
COMPLEX
magazine, 
VICE
, and so many more. I've also reached the top 5% of Amazon authors (through books like 
THE DARK PATH
). 
I stay busy as the host of the 
"Conspiracy Theories and Unpopular Culture" podcast
. I've discussed my theories as a featured guest on Tin Foil Hat podcast, BLACKOUT Radio, Dave Navarro's "Dark Matter Radio," Richard C. Hoagland's "Other Side of Midnight", SIRIUS/XM's The All Out Show, The HigherSide Chats, Freeman Fly's "The Free Zone", Mark Devlin's "Good Vibrations", and many more radio shows and podcasts. 
I'm incredibly honored to have a fanbase that allows this opportunity to establish a Patreon account to show how much value is in this message and artwork.
You can now become a sponsor to the IlluminatiWatcher project which will go towards the "Conspiracy Theories and Unpopular Culture" podcast, videos, website articles, and much more! 
Your Next Step:
When you sign up you'll get a special "thank you" message email from me which will have the links to THE DARK PATH, KUBRICK'S CODE (the ebooks) and the information to set up your private RSS podcast feed! Be sure to check your messages after you sign up!! Any problems just message me and we'll work it out!
**Here's an index of ALL the Patreon exclusive bonus podcast content you'll unlock at Tier 1+:
https://www.patreon.com/posts/index-of-all-29414054
**Link to the Tier 1 download of THE DARK PATH and KUBRICK'S CODE ebook:
https://www.patreon.com/posts/free-copy-of-for-15081295

**Link to the Tier 2 index of LiveStreams (shoutouts will be done monthly after I get the pledges processed the first week of the month I'll export the list): 
https://www.patreon.com/posts/40339910
**Link to the Tier 3+ free books and signed paperback are here: 
https://www.patreon.com/posts/every-book-ive-2-15091187
Help us wake the rest of the world up!!
Thanks for keeping an open mind and enjoy the journey!
-Isaac
P.S. This is a positive group; I will not tolerate any hate speech. I welcome dissenting opinions and ideas but please be respectful. The approach here is more philosophical debate and less hate speech because so many theorists out there espouse hate in their heart and I want NOTHING to do with that (for example I condemn the attacks at the Capitol from Jan. 6th, 2021 where as some of the truthers out there are afraid to do so). We have to be careful with our words- I'm not pro censorship. Simultaneously; we're in a heated subculture and unfortunately we have to be considerate about who gets riled up by the ideas.
Let's reach 2,000 patrons and keep the truth comin'!
1 of 1
Become a patron to
Unlock 426 exclusive posts
Get discounts to an online store
Recent posts by Isaac Weishaupt
How it works
Get started in 2 minutes