IllusionOfMana
is creating Video Games
Select a membership level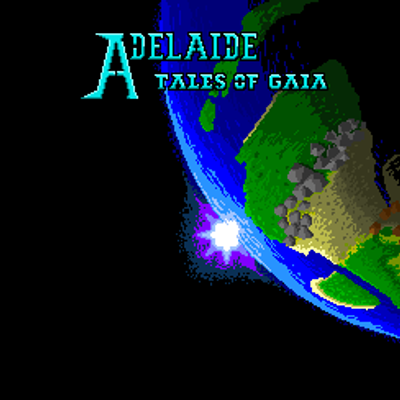 Level 1 Sprout
The base tier, just as important as the top. (if not more!)
You'll get to see
Early and/or Patreon Only Artwork and Videos plus all NSFW Artwork is unlocked!

About IllusionOfMana
I'm IllusionOfMana of Adelaide Team and I'm here to show off all the work we do for various other studios and artists as well as work for our current in house project, Adelaide: Tales Of Gaia, a JRPG with NES like visuals with a modern twist and old console based graphic limitations!
For the most part I draw pixel art and program and I hope to share a lot of that with you! From techniques in programming to adapting or even building an art style and adapting it to pixel art form I hope to share my adventures with you along the way!
Things you can look forward to!
Pixel art from the smallest 4x4 pixel tile to massive 512x512 pixel cut scenes
Pixel art tutorials
Unique Concept art
Retro game programming on popular platforms such as

The Nintendo Game Boy
The Sega Mega Drive / Genesis
The Sega Master System
Modern programming for PC and consoles
Music even for retro platforms!
Animations both in the conceptual and pixel art forms!
Current Projects and their Patreon Status
all content posted here will be strictly based around these projects:
Adelaide Project - Mixed Posting
Lain VS The Castle Of Evil - Mixed Posting (Rom Download is Patron Only)
The Seal of Rilla - Free
This Patreon is to fund the Adelaide project and any future project while also getting an idea of what people would like to see and even adding our most dedicated fans into each project whether it be an NPC or Credit! Patreon allows us to get up close and personal with dedicated fans to make the best experience and bring the best art we can to the table! Every contribution from here goes to equipment, extra commissioned work, and extra assets into any project we are working on that is presented on this platform. We take our Patrons and our work very seriously and always aim to return the favor to anyone willing to invest in us! I hope you'll join us on our adventure!
Quick get to know those who help develop the content you see here!
IllusionOfMana - Dakota - Asset Artist and Programmer
Polaria Poyon- Charlotte - Music and SFX Composer
AviBirb - Aviana - Concept Art
Sam - Samuel - Asset Animation, Statistic, and Algorithm Developer
Testing(no really that's his tag) - Glenn - Debug and Play Testing(literally no pun intended).
If we hit $350 per month we will be able to hire a video editor and start making demo plays of our current project as well as stream on twitch more often!

2 of 3
Recent posts by IllusionOfMana