Imi Comics
is creating comic for freedom and happiness.
Select a membership level
"Hello Imi!" - Colored Version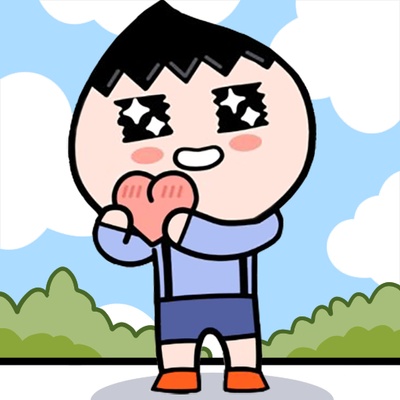 Read the colored version of "Hello Imi!"
Support the continuing progress of "Hello Imi!" as a free comic on Webtoon
Talk to the author!
About
Hi and welcome to Imi Comics! My name is Seth Chong, and I'm the author of "Hello Imi!"
During my younger years, I've often had heartaches about life. As an introvert, I was cursed, or perhaps blessed, with an over-sensitive capability of picking up on the emotions of others.
Because of that, even in the midst of happy moments, I might be reminded of others who may be in less fortunate circumstances. Otherwise, my mind might project thoughts as to the impermanence of things. As a result, it had been difficult for me to feel completely happy.
This innate heartache has influenced my thinking my entire life, and led to a passion for seeking out wisdom for happiness.
The Beauty of Learning
Being able to gain wisdom has made living life possible for me. It quenched my thirst for an answer to making life better and kept me hopeful about a brighter future. The only downside? The expanse of wisdom is very, very vast.
To really practice wisdom for making our lives better, we'd have to learn a lot of it. And to live happier, we'd have to put all the wisdom we've learned into practice. However, there's beauty in its vast expanse. Each time I gained valuable wisdom, life would become beautiful.
How I wish that it could be possible to share this beauty with others!
Knowing that I'll always have a passion for wisdom and in the sharing of it with others, I've decided to do my best in making it a career.
Acknowledging that entertainment can be a lot more attractive than reading a plain article today – and I wish that more people can benefit from my work, I've decided to work with an artist to turn my writings into a comic that can be enjoyed by a lot more people.
The result is "Hello Imi!" that you're reading today!
Support Us to Keep Working On and Growing "Hello Imi!"
To keep working on "Hello Imi!" however, we need your support!
While I feel really fulfilled to be able to work on "Hello Imi!", real life has its callings. To continue our work full-time and grow, we'd definitely need revenues to sustain ourselves. So if you like "Hello Imi!" or feel that it has brightened up your day in any way, please do kindly support us on Patreon!
The largest benefit of being our Patreon supporter is having access to the colored version of "Hello Imi!". We spend a lot of effort on them so you can enjoy an upgraded reading experience of "Hello Imi!" when compared to its black-and-white version. Each chapter also comes with both JPEG files for instant reading within Patreon, and a PDF file for download and printing for display.
Every week, we'll publish an update of 2 of our latest episodes of "Hello Imi!". One of it would be early access of the latest episode that isn't published anywhere else. On top of it all, I'll also be a lot more active in our patron's area - so if you wish to ask me any questions or get any advice, I'll be here for you.
With that, thanks again for being a reader of "Hello Imi!", and we look forward to seeing you inside our Patron's area! As always, I sincerely wish that our work can accompany you through your daily life, and help you to live life a little bit brighter or happier!
Sincerely,
Seth Chong
Author, "Hello Imi!"
When we surpass $3000 per month, Imi Comics can officially be a full-time and long term project!
1 of 1
By becoming a patron, you'll instantly unlock access to 28 exclusive posts
By becoming a patron, you'll instantly unlock access to 28 exclusive posts
Recent posts by Imi Comics