IN A LANDSCAPE
is creating Classical Music in the Wild
Select a membership level
Squirrel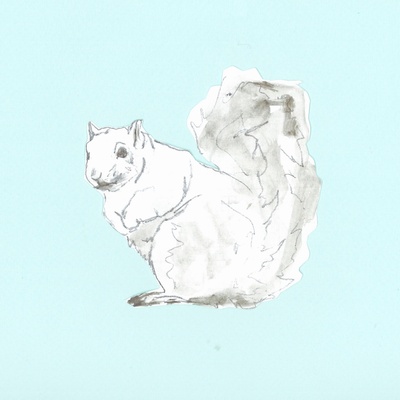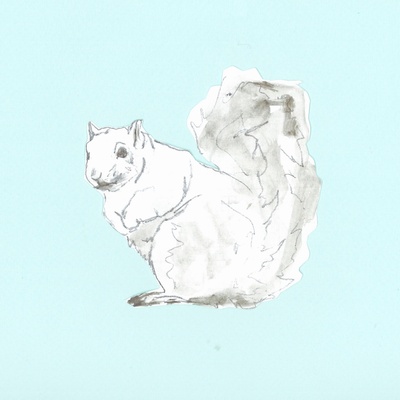 Gathering Nuts
sustains the IN A LANDSCAPE team through the winter months when we're not touring the wilds of Oregon.
Reward:
• Be a small part of a big picture
Beaver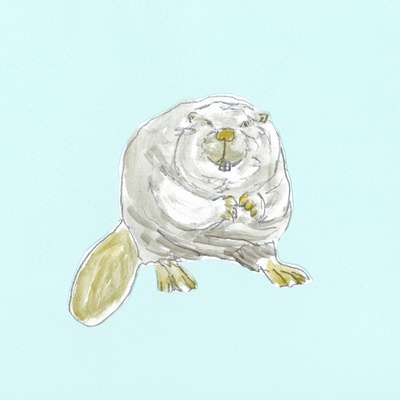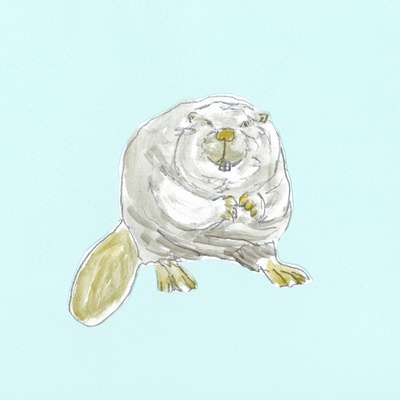 Carving away
to subsidize free tickets at more IN A LANDSCAPE events.
Reward:
• Receive an original hand drawn animal card + envelope (value: $7)
Hedgehog
Making an impression
in each community by contributing to guest artist fees. 
Rewards:
Receive a pack of THREE original hand-drawn animal cards + envelopes (value $15)
About IN A LANDSCAPE
IN A LANDSCAPE: Classical Music in the Wild
is an outdoor concert series in stunning landscapes that showcase Oregon industry, history and culture. We bring a 9-foot Steinway grand piano to the middle of forests, fields, calderas and historical sites for classical music concerts. To meet the acoustical challenges of performing in the wild, music is transmitted to the concert-goers via wireless headphones. No longer confined to seats, they can explore the landscape, wander through secret glens, lie in sunny meadows, and roam old growth forests.
Through local sponsors and grant funds we aim to make concerts available on a donation basis and open to the public. YOUR SUPPORT via Patreon directly subsidizes this effort. The more you give, the more places we go!
IN A LANDSCAPE is an Oregon nonprofit corporation in the process of applying for 501(c)(3) status. We expect to receive our IRS Determination letter during the 2018 calendar year in which case
all donations made as of January 30, 2019 will be tax deductible t
o the full extent of the law.

Over 500 personal notes from guests in the first two seasons include observations like these:

At Oneonta Tunnel: "As a first-time classical viewer, this was the most beautiful first experience."

At Hoyt Arboretum: "The sound of the wind swirling through the trees was a perfect and stunning complement to Liszt!"

At Tamástslikt Cultural Institute: "Our 7th IN A LANDSCAPE event in the last two years – each one unique, powerful, and memorable. Thanks OCF, and Hunter Noack for making this possible for so many to enjoy."

At Mount Pisgah Arboretum: "Having that many people stop for an hour, gather, listen to music, and enjoy the beautiful outdoor setting is an amazing feat these days, and in this case had exactly the heartening benefit we seek from the arts."

MISSION
IN A LANDSCAPE: Classical Music in the Wild presents classical music in spectacular and unusual locations in every part of Oregon that appeal to both those who have no relationship to classical music, as well as to die-hard classical music aficionados – from Oregon ranchers to outdoor enthusiasts to city dwellers who have never been hiking or camping. IN A LANDSCAPE celebrates both classical music and the Oregon outdoors in experiences that are accessible to all Oregonians, regardless of economic status, political affiliation, education or age. 
HISTORY
In the spirit of the Works Progress Administration's Federal Music and Theatre Projects, which presented thousands of free concerts and plays in theaters, public spaces and parks across the country during the Depression, IN A LANDSCAPE has produced two seasons of free/donation based concerts in public lands across Oregon.
In the 2016 inaugural season, IN A LANDSCAPE presented Hunter Noack and guests in nine classical music concerts at WPA sites, city, state, and regional parks within 75 miles of Portland, Oregon. The donation-based reservation system was made possible by funding from the Regional Arts and Culture Council and local philanthropists. Every concert of the ten-day series was sold-out before the first show began. Over 1000 people from at least 3 countries, 8 states, 13 Oregon counties and 34 Oregon cities made reservations, doubling the expected attendance.
In 2017, the series expanded to 14 concerts presented in every region of Oregon and three in Southern Washington, to an audience of over 2000. The concert set-up became more efficient after Jordan Schnitzer bought a Steinway concert-grand piano for the project and a new means of transportation was invented specifically to take the piano to remote, off-road locations. A Creative Heights grant from Oregon Community Foundation, along with smaller grants won with local partner organizations, provided the means to offer 12 of the 14 concerts for free/donations.
The National Parks Service, Oregon State Parks, Bureau of Land Management, U.S. Forest Service, Confluence Project, Hood River Performing Arts Initiative, Eugene Symphony, Portland Chamber Orchestra, the Nez Perce, Cayuse, Umatilla and Walla Walla Tribes, and many others have provided in-kind support, waving fees, and helping to market IN A LANDSCAPE events throughout their networks.
IN A LANDSCAPE has been featured in printed and digital press throughout the state including Oregon Public Broadcasting's (OPB) television show ArtBeat (airs February 15, 2018), the Baker City Herald, Klamath Falls' Herald & News, OPB's State of Wonder, Portland Monthly, and Hood River News.
The IN A LANDSCAPE 2018 Season will reach 5000 people. Our goal is to have 1 patron for every 50 people we reach. Help us get to our goal by sharing the IN A LANDSCAPE Patreon page on Facebook.
1 of 1
By becoming a patron, you'll instantly unlock access to 2 exclusive posts
By becoming a patron, you'll instantly unlock access to 2 exclusive posts
Recent posts by IN A LANDSCAPE
How it works
Get started in 2 minutes