Inês Merino
is creating The Kindred Treasure | Art, Coaching & Magic
Select a membership level
The Adventurer ✨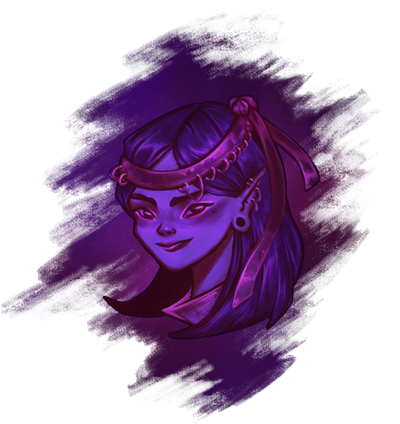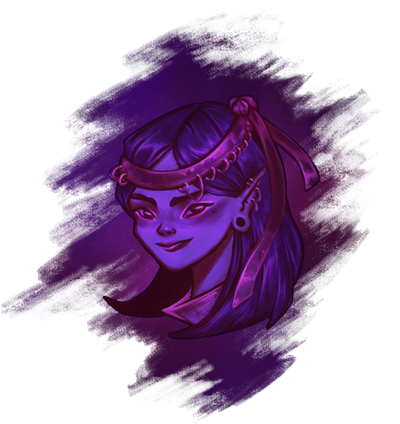 For the special Art Adventurer ✨ You're here because you want to support me and my work, unconditionally 💜
✨ Once you join, you get
access to *everything* I've already created
, known as
The Vault
🔒; It's for you to enjoy at your own pace and rhythm. Includes:
Wallpapers & Sketchbooks // Sketches and works in progress in a PDF and high resolution wallpapers.
My Art & Process // Paintings, studies, sketches, step by steps, writings and more.
Behind-the-scenes // My thoughts, process, challenges and wins. 
Art & Mindset Articles // Tips, my personal experience and thoughts.
Digital Adventure Membership Card // Find all 12 secret stickers to complete your adventure!
🌿
Additional content may be added as we keep going on this adventure.
Plus...
❤ My eternal gratitude
Sketchbooks and Wallpapers

Behind-the-scenes content

Adventure Membership Card (Digital)
About Inês Merino


Previously known as The Hidden Treasure, The Kindred Treasure has evolved to be an adventure you can take at your pace, by delighting in all the treasure guarded at The Vault ✨
The treasure? A journey of self discovery I embarked in late 2020, to find all that was hidden deep within me.
Hey you! My name is Inês and I'm here to tell you what this project is all about. 
This is a place of full
artistic freedom
. Independence. This is where you'll find a hub of everything I've created from November 2020 to now. Where you can witness my growth and how I've got to where I am today. This is a place of trust and vulnerable sharing.
💜 Inside you can find my paintings, my thought process, original and raw PSDs, finalized illustrations, behind the scenes, coaching articles, sketchbooks, coloring pages, raw vulnerable shares and more.💜
Inspiration guided me.
And I'm opening this space to the people who really enjoy my work - that is you, my adventurous Patron - for a limited time. This hub will exist until the end of 2021 the latest. Soon, another adventure awaits me. Come along for the ride and share your support for the journey.
I'm giving myself permission to be myself, while giving permission to you, who's witnessing all of this, to be yourself too. Because you deserve this freedom, and you deserve to grow, and that's work I believe is important for me to do.
Guaranteeing this space is first and foremost for myself means I'll be guaranteeing it is for you first and foremost as well - that anytime I'm vulnerable and true, it benefits all. It IS for both of us!
So be welcome. Be very, very welcome.
Great! So what does all this mean?
Put simply, you get access to the vault of everything I've created so far. It's for you to go through and learn from at your own pace and rhythm. Be inspired, get creative, and enjoy. I made this for you.
Also, mindset work is a huge part of my life and the reason that I'm here - so I also want to share with you the power our mind has and how to harness that power. We can use it to transform our lives and ourselves -
so what will you choose to transform?
✨ To get access, all you need to do is join and become an Adventurer - and we're good to go!

Who am I? 
I'm a creative multi-passionate entrepreneur and, you know, an artist.
I live in the north of sunny Portugal and besides having created The Kindred Treasure, I'm also a Freelance Concept Artist and Illustrator working for the videogame industry since 2017, specialized in stylized and colorful characters.
I'm a cryptoartist, creating potent artwork from the powerful visions of my mind and crafting a supportive space in the community for other artists.
I'm a coach for artists, empowering them to unleash their own power - their own powerful artist that lives deep within.
I love fantasy, magic and colors.
I love mindset. I love stories and books. I love videogames and kpop. I love power 🔥 I love guiding others, value friendships and spending time in nature. I love swimming. I love worlds filled with possibilities. I love helping others, any way I can. I love cats.
And I freaking love art!



Find more about me, my art and coaching in my website: 
inesmerino.com
✨
Here, the goal has already been achieved.
Now you get to sit back and enjoy the experience I've created for you. Go through the tags, the timeline and explore. Soak it in. Enjoy.
My hope is that you enjoy the ride, learn along the way, get inspired, overcome your own challenges and get empowered to do the things you love.
I'm a firm believer that
we're stronger together
, so don't be afraid to reach out and share anything you feel called to share.
And finally, remember:
Have fun!
By becoming a patron, you'll instantly unlock access to 39 exclusive posts
By becoming a patron, you'll instantly unlock access to 39 exclusive posts
Recent posts by Inês Merino
How it works
Get started in 2 minutes