INFJ Woman
is creating A podcast called The Quiet Ones
Select a membership level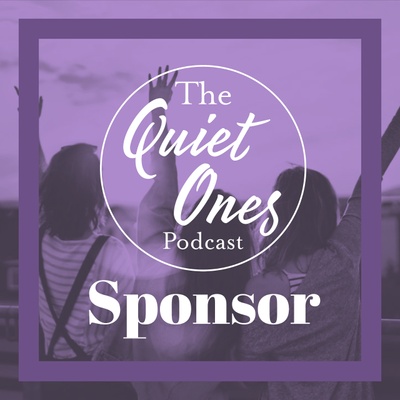 Sponsor
Help support The Quiet Ones podcast! Get access to exclusive podcast episodes, exclusive blog posts, swag and mentioned in 1 episode a month as a sponsor. Plus so much more! 
About INFJ Woman
Hi there! My name is Sarah Kuhn. I write a blog called INFJ Woman. I just launched a new podcast called The Quiet Ones. 

If you are an INFJ or in a relationship with an INFJ or related to an INFJ in any way and you want to figure out how they operate, what makes them tick, how to communicate with them better, this is the show for you. 

This is a show that deconstructs INFJs, what are they, how they think, feel, operate, and how they relate to other people with different personality types.

I want you to walk away from every episode feeling like you have a place of belonging, feeling like you are no longer alone, but that you have a place to be heard and seen as you really are.

This is a place to connect with other INFJs, to learn and grow and really thrive.

I want to inspire you to be the best version of yourself.

I want to help you do that. I want to give you inspiration and real life strategies that are going to help you figure out how to live your best like every single day.

Though INFJs are very rare, you are not alone in this world. You are not the only one who thinks the way that you do and feels the way that you do.

Hear from real INFJs just like you.

If you know any INFJs please let them know about this show. Be sure to subscribe on iTunes. I am so excited to be bringing this to you!

Recent posts by INFJ Woman
By becoming a patron, you'll instantly unlock access to 3 exclusive posts
By becoming a patron, you'll instantly unlock access to 3 exclusive posts