Ink and Lyre
is creating Content for Dungeons & Dragons and tabletop roleplaying games
Select a membership level
Digital Adventurer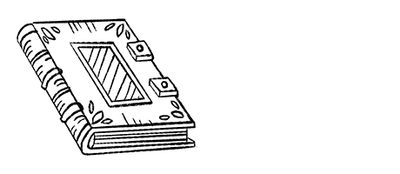 Thank you so much for supporting Ink And Lyre! We look forward to seeing how you use this content in your home game.
Your support helps us to continue creating content and doing what we love!
10% off items in the Ink and Lyre Store
Exclusive Patron-Only Discord Access
Access to our exclusive Patron-Only feed. Where we will be releasing ALL of our downloadable and printable hi-resolution file access for your home game on a nearly daily basis! 
Your name listed in the credits of all new encounters, maps, and races downloadable info PDFs.
Access to The Vault on our website! Ink and Lyre regularly archives older content that we have published. But as a Patron you have access to all the Magic Items, Spells, Encounters and Inspiration we've made for the last 6 months!
Includes Discord benefits
Dungeon Delvers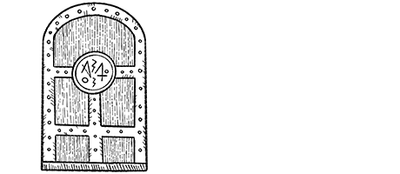 Dungeon Delvers is perfect for New Patrons to Ink and Lyre!
All previous rewards!
15% off items in the Ink and Lyre Store
Ink and Lyre regularly archives older content to The Vault on our website, but Patrons in this tier will have access to ALL of the content Ink and Lyre has ever made right here on Patreon!
Includes Discord benefits
Lord and Lady | USA Shipping
We are beyond humbled! Thank you so much for going above and beyond to support Ink and Lyre!
Everything from the previous tiers.
20% off items in the Ink and Lyre Store
Monthly t-shirt sent right to your door. Designed and illustrated by the artist at Ink and Lyre. T-shirts are unisex sized. (Don't forget to provide us with your t-shirt size!).
Domestic Shipping and Handling Included.
Includes Discord benefits
About
We create content for Dungeons & Dragons and tabletop roleplaying games perfect for Game Masters and Players.
We strive to create and provide game masters with a wide variety of high-quality resources for tabletop RPGs that give your players the most immersive gaming experience possible.
The Kind of Content We Create.
Some of our content is available across our social media but only our Patrons get access to the most intricate work we do.
How will your support help?
Our dream is to create Tabletop RPG content full-time and we can only do that with you patronage. Your pledges help us buy equipment, pay our bills, keep our
website
running, and give us the freedom to focus on bigger and better projects! *cough* Campaign book!
All of our Patrons have exclusive access to...
Monthly Encounter Adventures
With high-resolution hand-drawn maps, adventure guide pdf, and monster stat sheets. Perfect for one-shots or adding to your campaigns.
Location Modules for Worldbuilding
Location modules that can be inserted into any campaign! Each module includes unique landmarks, buildings, shops, NPCs, adventure hooks, area map, and More!
Beautifully Illustrated NPC Cards
With information sheet that includes their background, stat block, motivations, associating adventure hooks, and magic items that can be obtained from them.
Homebrew Monsters
With printable stat cards and info sheet pdf.
Homebrew Races
Homebrew Subclass options
Unique Premium Content
Some of our unique premium content has included a Devil Contract, Draconic Script Font, Warforged Binarian Font, and even an 5e cooking mini-game called 'The Spice Showdown'!
In addition, you can download high-resolution printable detailed versions of...
Potion Primer Cards
Magic Item Cards
Bestiary Cards
Spellbook Cards
And whatever else we come up with!
Want a sampling of what we have to offer?
Check out our Freebies!
$852.51 of $1,250
per month
Our ultimate goal is to produce content for our Patrons full fime. Reaching this goal will allow Lauren, The Artist, to do just that.


We'll begin producing content DAILY. This means more items, spells, ambiance and content for your game.
One lucky patron will win a custom portrait of their D&D character printed and signed by our artist and that character will be featured in an encounter of the month!
Finally, we will be doing a Patreon exclusive giveaway to ALL of our Patrons. We'll update this when we know more.
1 of 1
Become a patron to
Unlock 176 exclusive posts
Connect via private message
Recent posts by Ink and Lyre