We're
inkle
, a 
small independent game studio
who make narrative games, like
80 Days
 and the upcoming
Heaven's Vault
. But as well as our games, we also make
ink
, a free, open-source engine for producing narrative games. 
Ink
is a tool to let writers create interactive stories that branch, weave, and adapt without getting lost in computer code, flow charts or spreadsheets. It's quick to get started, but very powerful. It's designed to make editing and redrafting natural.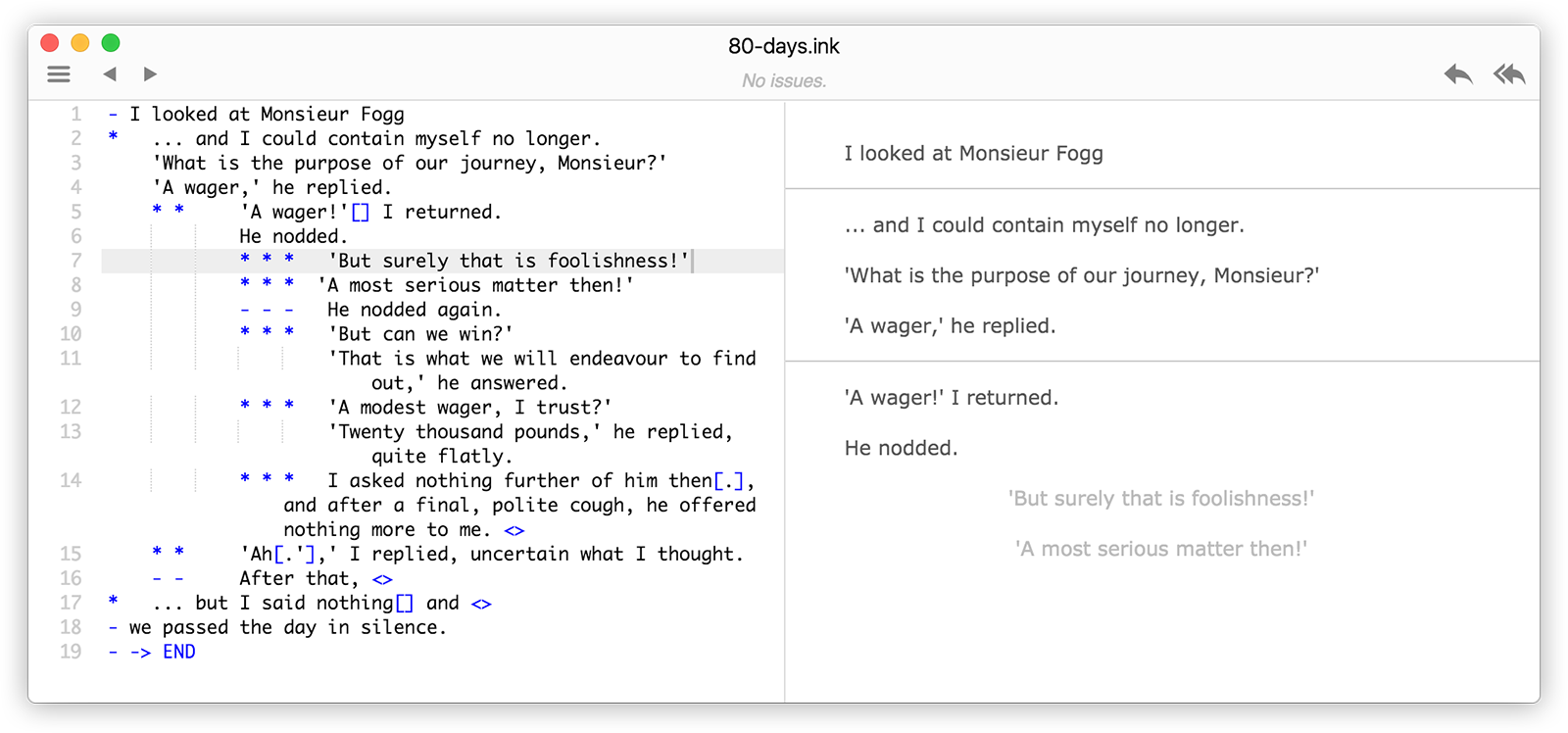 You can download 
ink here
 and start using it today, without any subscription to anything. You can create award-worthy titles like 
Where the Water Taste Like Wine
, 
Bury Me, My Love
, or 
80 Days
.
You can use it for your student project, or game jam, or to draft that Choose Your Own Adventure novel you always wanted to write. 
It comes with
inky
, 
a fully-featured editor
for writing and testing; and with quick and easy 
Unity integration
 via our free 
Asset Store plugin
. You can export games for the web, and it's being ported by the community to Unreal Engine, Godot, Java and others. 
ink
is the product of multiple years of thought, design, development and testing, and we love it when people use it to make great games. If it's useful to you, please consider helping with our Patreon so we can continue to support it!