Inks & Issues
is creating A Book Club for Comic Lovers
Select a membership level
Odie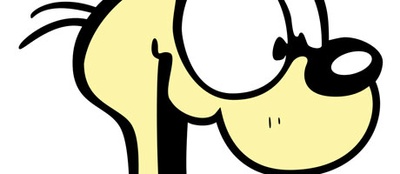 Not to worry, we won't be kicking you off the table any time soon!
Once a month you will get to suggest and vote on a comic that we cover for the show! Want us to talk about your favorite story-arc from Casper's original run? We can't stop you!
Jon
You dog-semen drinking legend!
You will not only get to suggest and vote on comics every month, you will also get an exclusive bonus episode once a month where Jonah & Kieran chat about nerdy stuff outside of just the normal comic reviews!
A True Garf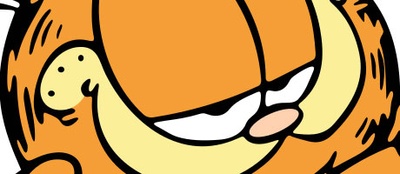 Fresh from the kitchen floor of Mama Leoni's you emerge, 5lbs 6 ounces of wonderfulness!
In addition to the above you'll also receive our episodes as early as we can get them to you. This can vary a bit depending on factors like how far ahead we are with recordings and how much turn-around time Logan has been given. But rest assured, as soon as that mp3 is in our hands, we will bounce it to you, The True Garfs of the world.
About
Since January 2017, we at Inks & Issues has been doing deep dive, book-club style reviews of comics. Superheroes, biographies, indie comics, manga... nothing is out of reach. We have had amazing guests like
Clint McElroy
(The Adventure Zone),
Kym Stonick
(Transformation Sequence), and
Tim Lanning
(Drunks & Dragons). We want to keep making the best possible show we can, and that is where you come in!
Inks & Issues will always be 
free to download
, but there are costs associated with running a podcast. Editing is a huge time sink, and we have a fantastic editor in Logan Danger Pawley (yes his middle name is actually Danger). While Logan is our friend, we belive strongly in paying people for their work and do so. We also pay for hosting and as the show grows, so do our hosting costs.
This is where you come in! Not only can you help us pay to run the show, but you can help us unlock amazing extra content like Bonus Podcasts where we review Super Hero Films (including and beyond those of the MCU), live streaming of our recordings, and the one we can't wait to unlock, The Garf Cast, where we will review
EVERY GARFIELD COMIC EVER MADE UNTIL THE END OF TIME
.
So please consider throwing a few dollars our way and thank you so much for your support!
Cover All Costs
We've done it! The show is no longer costing us money to host or edit.

1 of 4
Become a patron to
Unlock 95 exclusive posts
Connect via private message
Recent posts by Inks & Issues