Black Thorn / Sacred Muse / Inner Sanctum
Black Thorn / Sacred Muse / Inner Sanctum
Creating Community dungeons for play, education, and friendship!
Select a membership level
Dungeon secret admirer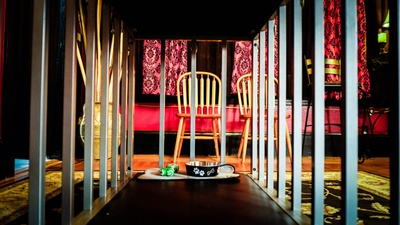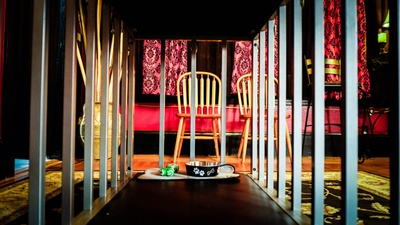 Virtual Hugs!
Shout out on social media (your choice)
Heartfelt thank you
Dungeon buddy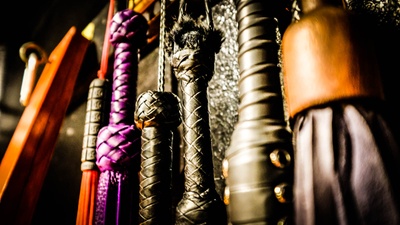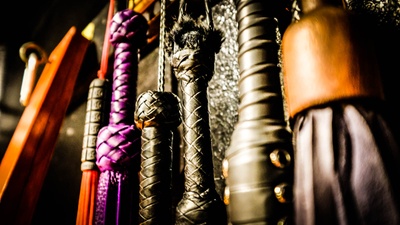 Everything in the previous tier
Black Thorn or Sacred Muse button
Invitation to Black Thorn / Sacred Muse Community dungeon Facebook group (where you can connect with other community members)!
Dungeon play mate
Every thing in the previous tiers
Free pass to two Zoom classes / virtual play parties
Access to BDSM class recorded videos
About Black Thorn / Sacred Muse / Inner Sanctum
Inner Sanctum is coming
We can build it with your help.
Are you ready for another well equipped, beautiful Bay Area community dungeon? Of course you are! Buckle your seat belt, because beneath the floors of
Black Thorn
, Inner Sanctum is coming!
A new basement dungeon, bigger than Black Thorn, with 9.6ft ceilings, and 1,500 sqft of open, usable space, Inner Sanctum will offer more room for bigger classes and bigger community play events. Build it with us! We can do it with your help.
How exciting it will be to create a beautiful, new dungeon together! You know we can do it, because we already have. From The Looking Glass to
Black Thorn
to
Sacred Muse
, to
The Attic
, and now Inner Sanctum, we have and we will.
About me
You can read more about me, Jezebel, and see what new classes and play parties are being hosted at
Black Thorn
and
Sacred Muse
by going to
Fetlife
. Please share this patreon link on Fetlife and Facebook!
Why are we building Inner Sanctum?
Community play spaces are important.
Community play spaces are important resources. They provide a safe space for community building, a place to express ourselves in a non-judgmental, supportive environment, a place to make deep connections and break out of restrictive, social constructs.
Community play spaces allow us to be creative, to be scary, to confront our fear and find empowerment, a place to learn from one another, celebrate diversity, and find common ground.
Community play spaces are where we can play and in doing so experience personal growth, empathy, boundary setting, and communication skills that enrich our lives and benefit the lives of others.
How can you help?
Thank you.
In general, any ongoing patronage will benefit our community members by investing in all the dungeons with improvements, maintenance, toys, implements, equipment, repairs, and supplies Managing three popular dungeons takes time, energy, resources, and a lot of Love!
Specific to the Inner Sanctum creation project, our goal is to raise $100,000 within one year. This is about how long we expect the building process to take. Construction workers are scheduled to arrive on the property and begin work on Monday, March 16th!
Updates will be posted here regularly as each milestone in the construction process is reached and new tiers of financial support are met.
Once our monthly patronage reaches $2,500 a month, all patrons who are backing this project with at least $100 dollars a month will receive a 1-hour dungeon rental gift certificate in a dungeon of your choice!
What is the challenge?
Together we got this.
As we all know, building in the Bay Area is expensive, really expensive. Inner Sanctum will feature floor to ceiling concrete for sound insulation, sound glass windows for natural lighting, new plumbing, new electrical, sprinkler system, HVAC system, padded flooring, new play equipment, furnishings, and so much more! A loan will cover some of the construction cost but not all. Raising the money we need to complete this project is crucial. With your help, we can make it happen.
A history of success
The Sacred Muse building project was a great success.
Several years ago I was faced with a decision, to either demolish the dilapidated, old carriage barn behind
Black Thorn
, or repair and rebuild it. You know what happened next. Now,
Sacred Muse
and
The Attic
are gorgeous, well-equipped play spaces that people have been enjoying ever since. A big Thank You again to those whose contribution helped to build those community dungeons.
We did it!
When we reach $500 a month, we'll use that money to, once a month, buy a new implement, toy, set of cuffs, or some other delightfully devious device for Inner Sanctum.

1 of 4
By becoming a patron, you'll instantly unlock access to 2 exclusive posts
By becoming a patron, you'll instantly unlock access to 2 exclusive posts
Recent posts by Black Thorn / Sacred Muse / Inner Sanctum
How it works
Get started in 2 minutes