Chance Garton
is creating InnerVerse, a podcast to expand your Imagination!
Select a membership level
InnerVerse Plus+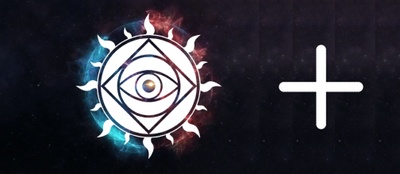 Dive deeper into InnerVerse with Plus! This is where you get the full InnerVerse Podcast experience!
 InnerVerse Plus+ members get...
Private IP+ RSS feed for your favorite podcast player
(Occasional) Early Access to Shows
Nearly Double Length Episode Extensions
Season 1 and 2 Archived Episodes
Chat with Chance and fellow members on the InnerVerse WhatsApp Group (message me for access)
Exclusive Patron-Only Posts
Creative Council
Limited (8 of 11 remaining)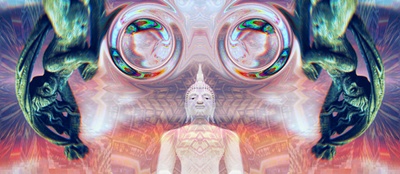 The council is the show's creative core, and will be limited to 11 members. 
Council members get to join a monthly online hangout with Chance and the others in this tier, published as a patron-exclusive podcast!
Catalyzer
Be a catalyst for creativity!
Rewards:
Get an InnerVerse T-Shirt!
If you stay signed up at this tier, more gifts will follow!
Includes all Plus+ benefits!
About
Attention is our spiritual currency. Energy flows in the direction of our thoughts and awareness.
I believe that if we change the quality of our attention, we can change our world. Entertainment doesn't have to be empty, we have the ability to make better choices and ultimately improve our lives by exploring new avenues of thought, knowledge and imagination outside of the boundaries of self-limiting belief structures.
To me,
InnerVerse
has several meanings. It is the infinite internal reality that is expressed through each person. A verse is also a line within a rhyme, and each life is like an instrument that plays within the grand symphony that we call the universe. Verse can also mean to turn or to change, and the InnerVerse is where we go to imagine and create change, but we often require inspiration to break through the filters on our individual visionary capacities.
It is my intention to provide you with diverse new sources of insight from creatively inspired humans that I meet in my journey, to provide you with a positive outcome for your attention. And simply by listening, you are energizing my efforts to do just that. With as little as $1 a month, you will be sending energy towards my personal quest to discover and share truths that can help us evolve into more harmonious super-creators. At the $5 level, you gain access to
InnerVerse Plus+
where you can check out the extended episodes with up to double the content!
I wish you all the freedom that can be imagined.
Thanks for listening.
I totally love you,
-Chance
New Computer and Equipment Upgrades
My ability to create video episodes and high-definition digital art will improve if I get a better computer. I also need new recording equipment to improve the show's sound quality, especially when I am recording episodes with live guests or in the field. At this level of support I will be able to consistently improve my equipment until I've got everything a professional podcast needs.

2 of 6
Become a patron to
Unlock 199 exclusive posts
Connect via private message
Recent posts by Chance Garton