Patric
is creating Intellectual Erection
Select a membership level
Vanilla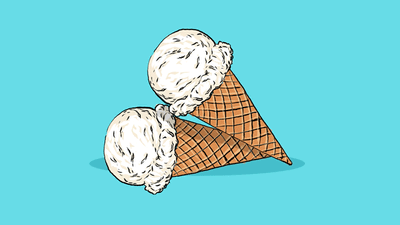 We all gotta start somewhere! And sometimes our vanilla cone falls into a bag of sprinkles ;)

-Vanillas get to be part of the team 
-Vanillas get to support sex positivity too 
-We still love Vanillas, especially those who want to get their feet wet...we'll wait for you in the deep end 
-Vanillas are here to listen and learn and maybe try things out eventually, but at least they're here supporting a good cause 
Unicorn
When unicorns come, everyone is happy

-Unicorns join existing relationships to make everyone happy
-We love our unicorns and hope they keep coming
-We thank our unicorns for their ongoing service
-Special access to Exclusive content (videos and episodes for Patrons only)
Slut
" a person of any gender who has the courage to lead life according to the radical proposition that sex is nice and pleasure is good for you. " - The Ethical Slut

-We love our sluts and want to enable their courage 
-Our sluts love us back by supporting the visibility and education of sex positivity through this podcast
-Our sluts are recognized by name in the credits of the podcast
 -Special access to Exclusive content (videos and episodes for Patrons only) 
About
This podcast was started as a platform to spread the visibility of sex positive communities, such as polyamory, kink, fetish, BDSM, and sex work. It is a show that educates, enlightens, and brings real stories from real people about their relationships, love, discovering their bodies, and yes lots of sex. Some of the stories will make you laugh, some will make you cry, but all of them will make you think, and hopefully render you in a perpetual state of intellectual erection. 

Making a podcast takes a lot of time and dedication, equipment, hours of labour, interviewing, editing, publishing, and paying to host the podcast online. Seeing as this podcast generates no revenue, and it costs time and money to produce. I would like to ask those who wish to support the project, to donate in order to maintain the podcast, ongoing expenses related to time, editing, hosting, and most of all obtaining new and improved recording equipment (mics, stands, pop-filters, software and hardware).

"You're listening to intellectual erection, a place where we talk about the naughty to stimulate your thinking"
When we reach $100 per month, I'll be able to invest in new sound equipment to improve the overall quality of the podcast
2 of 3
Become a patron to
Connect via private message