In The Stars by Krissy
is creating Love Reading Forecasts, Astrology Videos & More...
Select a membership level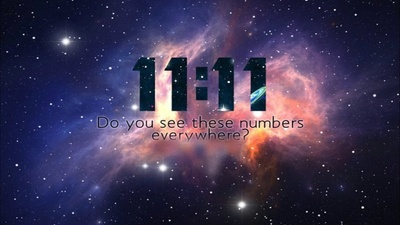 Universal Synchronicity
Thank you for the support! A small bit of energy exchange are always appreciated. As a thanks to everyone who does this...  and become a monthly contributor, I will do a weekly pick a card reading with the intention of the channeled energy reading exclusively for the people that are on this tier on patreon. 
- Energy Exchange & Support (Thanks You!)
- Pick a Card - Channeled Reading (Weekly)
- Gets a Monthly Forecast Extended Updates
About In The Stars by Krissy
Krissy Love Readings and Astrology
by In The Stars by Krissy


My MISSION:
For almost 10 years now, my mission and goal in this venture has never changed. It has and will always be… to help people to gain insight and clarity to their personal life and love relationship situation.
Nothing is ever too hard that can't be done and accomplished.
Sometimes, all we really need to do is to ASK and it is GIVEN.
EMPATHIC ABILITIES


PSYCHOMETRY: Able to connect and get insights on a situation using various tools as a medium in making predictions - such as, oracles, cards & charts.
PRECOGNITION: Able to give a predict an outcome of a given situation - unconsciously.
CLAIRCOGNIZANCE: Ability to be able to feel and know what has to be done in a situation to turn things around, accompanied by a feeling of inner peace even when in the midst of a crisis.
Emotions is a very tricky thing and many people will use it to take advantage of people — and this is where I come to a picture, to help people work through issues they may be going through. I never judge and I don't based things by logic but only through intuitive senses and my empathic abilities. I don't say a message to a client without consulting my tools and intuitive guidance. In my almost 10 years of experience… it is always the most effective approach and I am proud to say, I rarely get things wrong.
Things may get delayed or encounter obstacles… but I never stray my clients from their path and I believe this could be one of the reasons why I do have a lot of repeat clients with me. A lot of people, just need a guidance that is genuine, a person that can see through things without judgement and that is how I work with things.
I use astrology mainly to give awareness and education to people how the blueprint of life and destiny works. In my experience, readings and astrology are never far off… but astrology can give a timing on things.
AS AN ASTROLOGER


My way of doing astrology is a bit different from the norm, as I still focused more on my intuition when making prognosis. Many will think astrology as science and math and maybe, it is — or it can be. For me, it is known to be a form of divination for a reason. Thus, I use astrology as if they are a set of cards when I do my readings. So far, it works for me… and it is something one can expect when they do listen to my free monthly astrology readings, as well, and when they do astrology reading sessions with me. I believe, every astrologer is different, how we apply and deliver things, etc. Nothing is correct nor wrong in the process. I always let my clients be the judge of things at the end of the day. As it gives me such happiness when they come back and give feedback, especially when, it's coming from an astrology session.
I combine Western, Ancient Babylonian and Vedic Astrology in all my readings.
WHAT IS THIS PATREON FOR


Right now, this Patreon is really just for people who would like to support me with my endeavour - the little bit of few bucks can really help me to buy tools and gadgets for the video and editing process to provide help so I can deliver more content of high quality. I also do give more freebies to those who decided to be a supporter by giving weekly extended updates and predictions along with channeled readings and forecasts exclusively for my patreon members.
http://www.inthestarsbykrissy.com
http://www.inthestarsbykrissy.com/blog