Infinite Novel Translation's Light Novel Club
is creating Translations of Japanese Light Novels
Select a membership level
Brune Soldier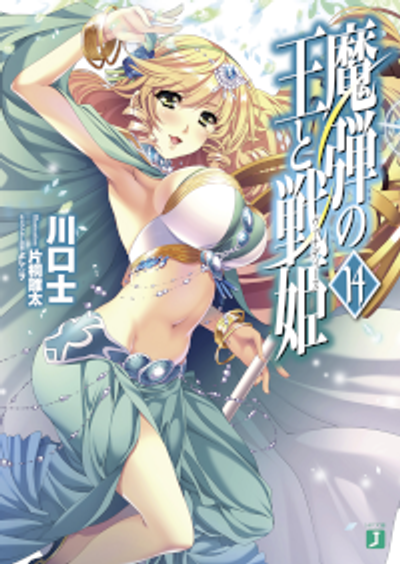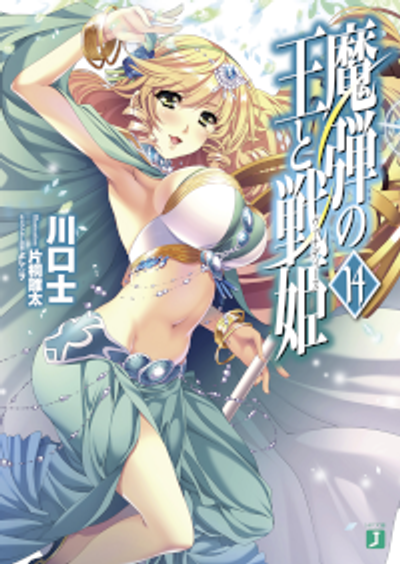 You wish to support the translation of Madan no Ou to Vanadis? This tier allows you to support the series while also reading ahead.

Available Previews (total amount) :

2x Chapter Parts for Madan no Ou to Vanadis
2x Parts of Shika no Ou
2x Chapter Parts of Vermillion
2x Chapter Parts of No Heaven for Vampires

Includes Discord benefits
Toga Serf
You wish to support the translation of Shika no Ou? This tier allows you to support the series while also reading ahead.

Available Previews (total amount) :

2x Chapter Parts for Madan no Ou to Vanadis
2x Parts of Shika no Ou
2x Chapter Parts of Vermillion
2x Chapter Parts of No Heaven for Vampires
Includes Discord benefits
Earth Spirit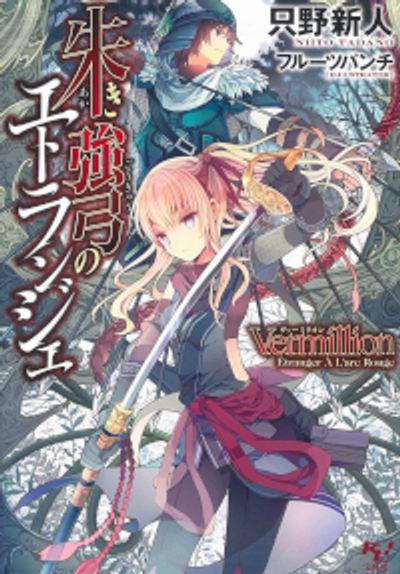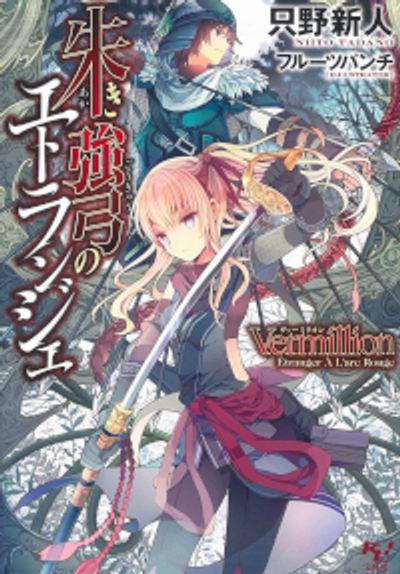 You wish to support the translation of Vermillion? This tier allows you to support the series while also reading ahead.

Available Previews (total amount) :

2x Chapter Parts for Madan no Ou to Vanadis
2x Parts of Shika no Ou
2x Chapter Parts of Vermillion
2x Chapter Parts of No Heaven for Vampires
Includes Discord benefits
About Infinite Novel Translation's Light Novel Club
Welcome to Infinite Novel Translation,
Light Novel version!!

Infinite Novel Translation is a group that translates Japanese novels. Our current line up includes Madan no Ou to Vanadis and Shika no Ou. We are also planning to pick up other LN series in due time.
Those pledging on this Patreon will receive two major benefits: First, you get to read ahead in the currently available series. Second, you join the community of the respective novel you've chosen, which in response helps to achieve the community-based goals (you can check them out below this welcome note).
No matter what series you might choose to support, you will be able read the chapter previews of all series available here at the respective tier.
Please make sure to do the following upon joining:
Read the FAQ below
Join our Discord server aka claim the Discord awards which are part of your Tier. In case Patreon fails to give you your Discord award, please contact us here. Feel free to use our Discord server to talk about your favorite series with fellow readers!
~~~~~~~~~
FAQ
How do I claim my rewards?
You can access the latest preview posts by either scrolling down through the posts or searching for a specific series by the tags (click the pictures on the left side). Chapters that have already been released publicly should be read on the blog (
infinitenoveltranslations.net
) as you will be able to read edited (in most cases at least) versions of the chapters.

How long is a chapter part?
For all Light Novels, the initial length of a chapter part is roughly 200 lines in the raw. In case a chapter is less than 350 lines, it will be posted completely. Chapter splitting will happen in a way that works best for a novel (if possible at a paragraph), thus some parts might be longer, others shorter. You can influence the length of the chapter parts by achieving goals for the respective novel.
When will I be charged as Patron?
You will be immediately charged once upon joining and then at the beginning of each month.
Please note that if you join on the 30th, you will be charged on that day and then again on the 1st of the month.
When are you going to implement the achieved goals?
Empirically the fluctuation on Patreon tends to be high when a new month starts (understandably). As I don't want to add the goal rewards immediately after hitting the goal, just to remove them again once the goal is un-achieved due to said fluctuation, the goal rewards will be added after +10% of the respective goal has been achieved.
When are you going to release the newest chapters?
The newest chapters for all series will be released up to 2 days after the latest public release. For example, the newest Shika no Ou (public release every Thursday) Preview will be released at latest on Saturday.
Are you going to make compiled volumes as PDF/EPUB of the series you are translating?
I will make compiled PDF/EPUB versions of volumes that have been
fully translated by me
. Those PDF/EPUB versions will be posted after a volume has been completed as soon as I have time to compile them. They will be available for all tiers (including Supporter)
Can I request you to pick up new novels as Patron?
No. Currently I have enough possible LN candidates that I could pick up
What happens if a Light Novel gets licensed by an English publisher?
The corresponding Light Novel series translation will immediately be stopped and removed from Patreon. Shortly after I will pick up a new series. The patrons of the affected series will be involved in the selection process through a poll of possible candidates.
If you have any further questions, feel free to contact us on the Discord server or via
mail
.
Once the number of patrons for a particular series reaches this number, the respective series will get following reward:

Rewards:

+ 100 more translated lines per chapter part publicly and on Patreon (e.g. The basic number of lines per part is 200. With this reward it'll become 300, or in other words a faster release rate).

This reward only persists as long the number of patrons for the respective stays above 100 patrons in total.

3 of 4
Become a patron to
Unlock 134 exclusive posts
Connect via private message
Recent posts by Infinite Novel Translation's Light Novel Club
How it works
Get started in 2 minutes