Jonathon Stalls
Creating Art, Pedestrian Dignity & WALK Book Tour
Select a membership level
Leaning in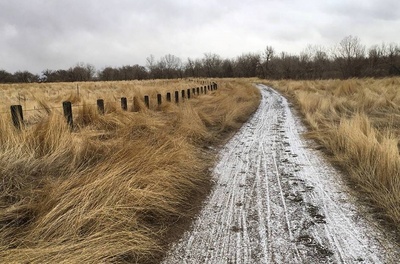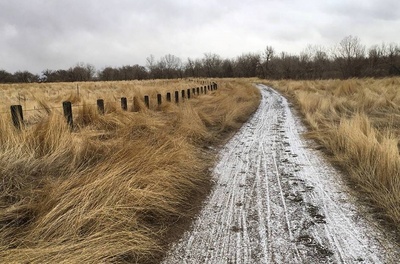 All workshops, practices, meditations, video reflections, poetry, and online gatherings.
~ Moving alongside.
~ Releasing and trusting.
~ Opening and listening.
All Patrons: 25% discount on all made art (also gift & trade) http://www.IntrinsicPaths.com/shop
Pedestrian Dignity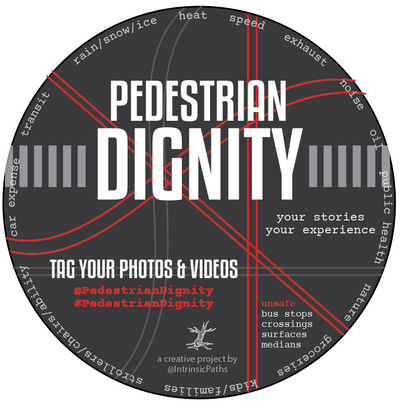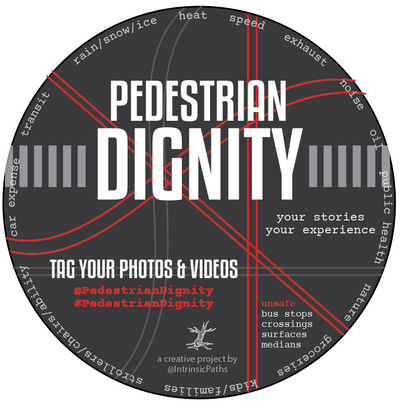 You are directly supporting my capacity to continue resourcing and investing in Pedestrian Dignity related projects (storytelling, education, awareness materials & training).

If you choose this tier, you will only get updates focused on the Pedestrian Dignity project. If you want all Intrinsic Paths updates, please choose another tier. ; )

All Patrons at this level will have a handful of Pedestrian Dignity stickers sent to them (see image above)!
Going Deeper Together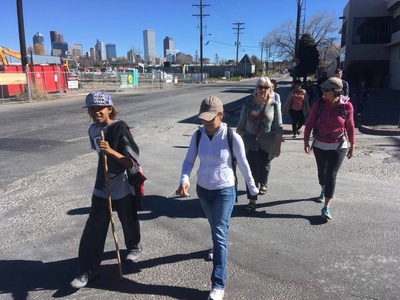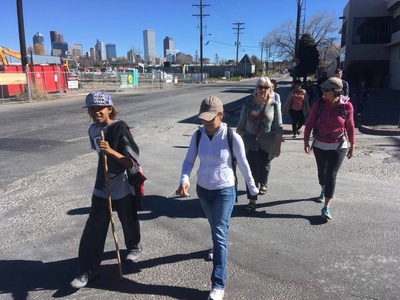 All workshops, practices, meditations, video reflections, poetry, and online gatherings.
- Nurturing our deepest places.
- Facing and divesting from oppressive systems.
- Moving and honoring our bodies, as they are.
- Revering the natural world.
All Patrons: 25% discount on all made art (also gift & trade) http://www.IntrinsicPaths.com/shop
About Jonathon Stalls
Beautiful people! Thank you for visiting.
Patreon: What & Why?
Patreon is a membership platform for creators. Patrons allow for my artistic process to be open, emerging, and expansive. I want my creative work to live less in a realm of transaction (set fees, hourly rates, scarcity) and more in transformation (flow, gift, service, adaptation, abundance). For me, too much transaction crowds and hurts just about everything and everyone I see or touch or love. I want to create a different story for
how I love, give, serve, show up, and make art. 


What is Intrinsic Paths?
A creative "walking artist" journey focused on deepening and widening personal and collective relationships to one another, to one's inner life, and to the natural world.
You Might Become a Patron if you...
(A) have been nourished by my creative work and want to see/inspire more
(B) want to go deeper and make a more intentional connection
(C) would benefit from receiving various video reflections, walking/movement meditations, walking/movement practices, poetry, art pieces, 25% off all art and jewelry in Intrinsic Paths shop, and more (see projects below).
(D) want to support events and programming alongside my new book, WALK - Slow Down, Wake Up & Connect at 1-3 Miles per Hour.

Welcome Statement:
Beloveds of all backgrounds regardless of age, ability, race, class, sexual orientation, gender, gender identity, ethnicity, country of origin, political affiliation, and religious tradition are so beyond welcome to become a Patron. All references to walking are inclusive of moving by wheelchair or powered stroller.

Your Patronage Supports:
Materials, tools, creative strategy/time, content development, movement building partners, fees, food, bus passes, shelter/rent, and ALL that keeps my body healthy and thriving.

***
No strings 
attached.

No hard feelings
for starting, re-arranging, and stopping
as a Patron.

None. Ever.
Freedom, peace, and dignity for all.
***
Current Projects:

1. Walking Invitation, Pedestrian Dignity & WALK Book Tour



(1) 
Walking Invitation
includes contemplative, long-distance, and human dignity-themed programming, custom walking routes, and artmaking. 
Pedestrian Dignity
is a storytelling initiative using video, photo, audio, and experiential documentation (over 80K followers on TikTok!) of built environments that unapologetically centers all who walk, roll and use transit for transportation, health, and the planet.
WALK - Slow Down, Wake Up & Connect at 1-3 Miles Per Hour
Inclusive Stories & Practices
North Atlantic Books
WALK book is out now and can be found wherever books are sold. Check out upcoming dates and events alongside the 
WALK book tour here
.
2. Bold Love
Revolving content (with humility and imperfection) on issues of class, race, LGBTQIA2S+, religion, politics, cooperative economics, reparations, colonization, money, Earth care, consumerism, and more. Opening our hearts. Waking up. Healing our pain. Going deeper.
If you are me...
And I am you...
What must we do...
Who must we be...
3. Artwork
Most days I am carrying around a large sketchbook in my backpack. I love simple ink pen work and crave to spend more time in the years ahead creating and gifting ink art pieces. I also love to wander and collect unique earth stones, fallen juniper pieces, and seashells for n
ecklaces, altars, and mixed media art pieces. Learn more about my artwork by visiting the Intrinsic Paths shop and keeping an eye on social media for upcoming art markets in Colorado. All Patrons receive 25% off anything in the shop, always!
4. Engaged Contemplation
Guided (virtual and in-person) meditation, walking meditation, and nature/body/breathing-based practice. Honoring many forms, teachers, traditions, and rituals. Always with imperfection, humility, and vulnerability.
"...the Earth will be safe
 when we feel safe in ourselves."
~ Thich Nhat Hanh


5. Movement Weaving
Protected time creating alongside inspiring individuals and grassroots initiatives that tug on my heart and inspire a more loving, connected, and just world. See some of the Movement Weaving organizations supported by Patrons 
here
.
***
My Brief Story:
In 2010, I spent 242 days walking across the United States and have continued to walk alongside thousands of people for thousands of miles. I'm a passionate "Walking Artist", social entrepreneur (co-ops!), and advocate for racial, social, and economic justice. I'm also LGBTQIA+, Creator of 
Intrinsic Paths
(+ Pedestrian Dignity), and Founder of
Walk2Connect
. I am the author of
WALK - Slow Down, Wake Up, & Connect at 1-3 Miles Per Hour
with North Atlantic Books. I also finished my studies at the Living School for Action and Contemplation in 2017 and have committed my life to help people deepen and heal their relationship with one another, the natural world, and themselves.
***

#godeeper #loveharder

A dream. Beyond a gift. You are my flowing stream. I will make special prints of a custom piece of ink art that will go out to all Patrons to show my gratitude and to celebrate this goal.
5 of 5
By becoming a patron, you'll instantly unlock access to 193 exclusive posts
By becoming a patron, you'll instantly unlock access to 193 exclusive posts
Recent posts by Jonathon Stalls
How it works
Get started in 2 minutes