The Invincible Czars
is creating eclectic music, videos, soundtracks and weirdness.
Select a membership level
Nobles of the Mystic Shrine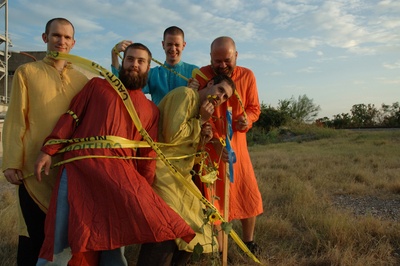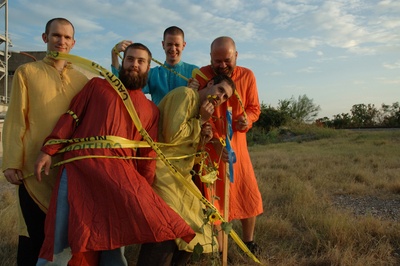 STREAMING VIDEO/MUSIC of our creative efforts through our Patron-only feed every TUESDAY at 9 PM!  Silent film scenes, work on our singles, videos of of us talking about what we're doing, written stories.  All of this in real time!  Your nobility is truly appreciated!

The Singularity (Singles Series)
SINGLES SERIES -  get downloadable audio files of our finished Singles as we complete them!  We'll make original tunes and do original arrangements of other artists' music. As we finish one, we'll set a deadline for the next. Everything from previous tier.

Countess / Count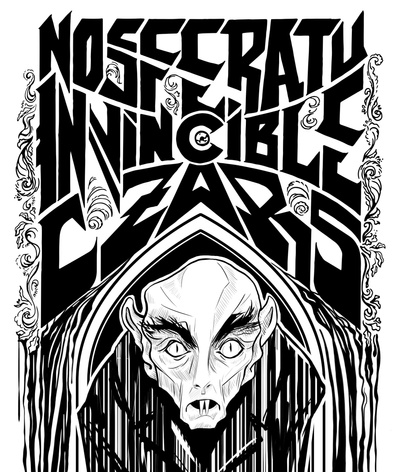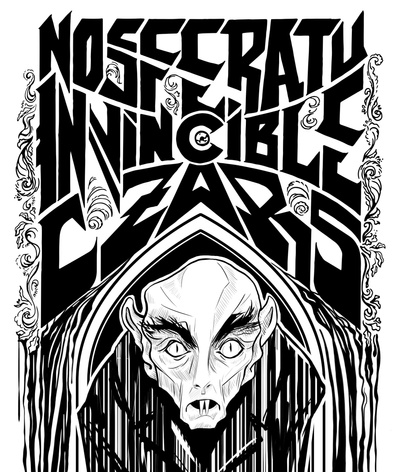 SILENT FILM SOUNDTRACKS - Bloode!  You get downloadable, full-movie videos of each of our silent film soundtracks as they're completed plus everything from the previous tiers.

About The Invincible Czars
Josh Robins here! Thanks for checking out The Invincible Czars' Patreon page.
I post new content here every TUE and usually more often than that!  
This is the place to support everything we do -
new, original silent film soundtracks, Czarified cover songs, original rock tunes - even side projects like Star Material
.  Here's more about what we offer:
choose how much you want to contribute - change it whenever you want! Discounts for up-front, full-year contributions!
behind the scenes footage
first access to EVERYTHING we do
discounted (and sometimes FREE) merchandise
have a say in what we do - opportunities to help us make decisions!
In the last year, we seriously upgraded our video-making capabilities thanks to contributions from our Patrons!  Here are samples of stuff our supporters have made possible including some behind-the-scenes stuff! 
Scene from
The Cabinet of Dr. Caligari
with our music:
"Ain't Talkin' 'Bout Love"
from our forthcoming
Van Halen
tribute EP
Latin-influenced version of "Christmas Time is Here"
Recounting a hilarious night on tour and talking about a silent film scene:
Most of what you see/hear from The Invincible Czars is done by me. I started the band in 2003 and have run it since. It's like having 15 full-time jobs that, combined, pay about as much as a one part-time job. (This is especially true since the pandemic which evaporated our most lucrative activity - touring!)  But I'm not complaining -  I love doing it and I recognize how privileged I am to be able to.  As a result, most of the money generated here on Patreon goes back into the art and not my pocket.  I pay my band mates, graphic artists, audio engineers and other creatives.  I sustain myself by working seasonal day jobs as needed.
So why should you contribute to someone like me on Patreon? 
Because
direct financial support is an essential component of any artist's career in the 21st century. 
I'm not out to get rich or find the lowest common denominator so I can bank off something with mass appeal.  And if you've read this far, you probably care about music and art that don't play to those things either!  Bottom line - if you like what we do, we already have a lot in common and you are exactly the kind of person who can help make The Invincible Czars content great for EVERYONE who enjoys it.
I love Amanda Palmer's explanation of Patreon - it's like giving to NPR or public radio. She writes:
"you donate BECAUSE YOU WANT EVERYONE ELSE to be able to enjoy the top-quality (and free) content that NPR provides. this is a community. everybody pitches in what they can, and i try to keep my content as free as possible, so that EVERYBODY, even the people who cannot afford to be part of this patreon, can enjoy my songwriting and my other artistic undertakings."
That is exactly how arts patronage has always worked.  Thanks to the internet you don't have to be a venture capitalist or bored royalty to keep artists you love in business.  You can do it by joining me here!
Wanna?
JJR
Become a patron to
Unlock 100 exclusive posts
Connect via private message
Recent posts by The Invincible Czars
How it works
Get started in 2 minutes