Iona Italia (Terpsi)
is creating writing on all things related to Argentine tango
Select a membership level
Canaro
Sign up for the Canaro tier and get access to exclusive and/or early blog content each month. Sign up for six months and you'll receive a free copy of the first volume of my forthcoming book, Our Tango World (p&p not included). 

You'll also have access to a some short videos of solo technique exercises. These are designed for both roles: to be done in minimal space, without a partner, to help build & maintain your tango movement and musicality skills.
Biagi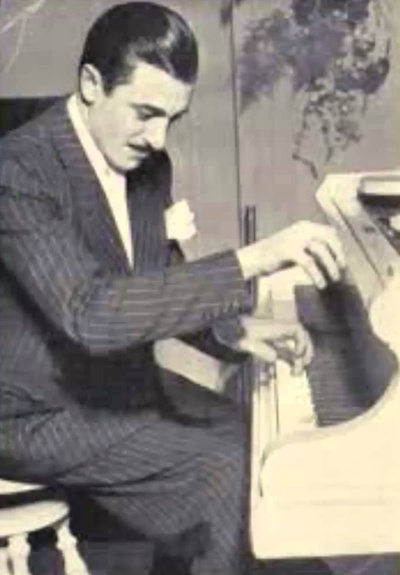 Get all the benefits of the Canaro tier, plus the ability to suggest discussion topics and write in with specific queries. Let me be your guide and friendly tango agony aunt. 
Demare
Get all the benefits of lower tiers. You'll also be able to request a translation of the tango of your choice as a monthly feature. 
About
I've been a writer all my life and a obsessive, passionate dancer of Argentine tango for a decade and a half. Just over seven years ago, in January 2011, I decided to combine my two passions and write a blog about my tango life in Buenos Aires, where I have been living and dancing for more than ten years. 

Tango is an ephemeral experience. So many things can happen in the three minutes you spend in someone's embrace -- and yet, afterwards, there is nothing to show for it, nothing you can hold onto and treasure. So I began to write, to keep a record of the places I danced, the way I felt while dancing, the blissful and sometimes heartbreaking experiences I had with partners. I danced to forget -- but I wrote to remember.

At first, I was primarily keen to capture the feel of dancing: that elusive sensation difficult to convey in words. I wanted to find language which was poetic enough to convey its nuances and yet avoid exaggeration and cliché. I was wary of romanticising the dance and wanted to remain scrupulously honest about the experiences I was documenting.

Gradually, the blog's readership increased and, a year later, I opened a Facebook account under the rather unwieldy pseudonym, Terpsichoral Tangoaddict. I began supplementing my longer, autobiographical sketches with regular postings in which I mused, argued, harangued, satirised and even bitched -- on such topics as the challenges of learning and teaching dance, the joys and frustrations of working in a partnership, the tricky politics of partner choice and how to help a young tango community grow. I explored everything from the exactly how long to sustain eye contact during cabeceo and how to interpret the triplet beats in Fresedo's "Buscandote" to how dancing tango can change your personality, priorities and entire life in the profoundest of ways. 

Now, in 2018, I'd like to continue writing about our dance and bring my writings to as wide an audience as possible: through articles, talks and two new books, which have been completed and are awaiting publication the first of which (and perhaps both) of which I plan to publish with Michael Lavocah's Milonga Press UK. I hope to counteract the stubborn clichés about fishnets and ferocity, pouty faces and fedoras that have infested the popular imagination. My writing is informed by the personal experiences I've had, dancing in Buenos Aires, Europe, America and mostly recently India. But it's not about me. It's an attempt to create a pen portrait of our dance: vividly, precisely and without a trace of kitsch. I deal with questions almost every dancer has mused on and describe experiences everyone can relate to. I'm an Everywoman Tanguera. 

As a patron, you'll be able to get benefits like a copy of my forthcoming book, Our Tango World, as well as my guide to Buenos Aires, and my talk on tango music. You'll also be able to suggest topics of discussion and commission pieces of writing. Together, we'll help the world fall in love with our dance. 


I'm dreaming big here. But if I could earn enough from my tango writings to make a substantial contribution to my income, I would like to dedicate much more of my time to promoting tango. I'm in a unique position to do so: I'm a skilled writer and I have in-depth knowledge of the tango scene both in Buenos Aires and worldwide. I understand tango from both a dancer's and a writer's perspective. Tango suffers from a huge image problem. I would like to help solve that by creating articles, essays, talks and books which will intrigue, tease, captivate and motivate a wider audience of people to share in our dance. This would involve sending off pieces to magazines, approaching news media, arts forums, working with graphic designers and visual artists, compiling anthologies of tango writing, in collaboration with others. I have a gift for writing. Let me use my words to spark a new revival of our dance.
1 of 1
Become a patron to
Connect via private message
Recent posts by Iona Italia (Terpsi)