Irene Cruz
creating beautiful stories through photography and video
Select a membership level
Sky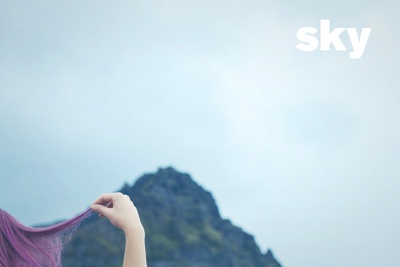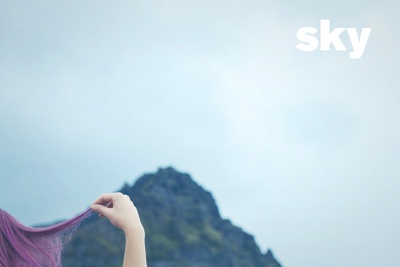 EN BELOW
Esta categoría existe si simplemente quieres apoyarme con un granito de arena pequeñito. ¡Mil gracias por ayudarme a seguir creando! Recibirás:
Si pagas anualmente: Recibes físicamente el calendario oficial a final de año (gastos de envío incluidos salvo fuera de Europa)
· Reto mensual (ejercicios para la creatividad, bloqueos, coaching…¡impulsa tu creatividad!). Pensado para fotó[email protected], artistas de todo tipo, escritores…
· Noticias / novedades / preestrenos 
· Descuentos en todo lo que ofrezco (asesorías, obra, cursos fuera de patreon, inauguraciones, libros, marcas que me ofrecen…) y venta exclusiva de algunos de mis fotolibros 
EN //// This tier exists if you simply want to support me with small contribution - a thousand thanks for helping me to keep creating! You will receive:
If you pay annually: You physically get the official calendar at the end of the year (shipping costs included except outside Europe).
·Monthly challenge (creativity exercises, blockages, coaching... boost your creativity!) Designed for photographers, artists of all kinds, writers...
·News / novelties / previews ·Discounts on everything I offer (consultancies, work, courses outside patreon, openings, books, brands that offer me...) and exclusive sale of some of my photobooks.
Cyan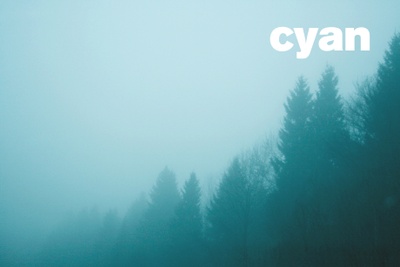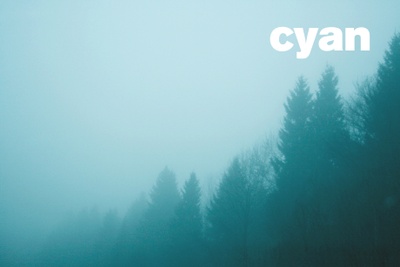 EN Below
Este nivel está pensado por y para los que queráis aprender conmigo. Esta es tu sección si eres artista profesional y quieres aprender sobre marketing, redes sociales, mercado del arte y técnicas para labrarte una carrera creativa. ¡Gracias por implicarte con mi trabajo un poquito más! Con esta suscripción, además de TODO lo anterior de "Sky", aprenderás aún más cosas y tendrás aún más beneficios (¡te cuento en la lista!) Si pagas anualmente: Regalo del libro de toda mi obra (en inglés, español y alemán) – Europa: físico / Fuera de Europa: gastos de envío no incluido Lista de cursos: (Se actualizan cada semana). Además, me puedes preguntar lo que necesites. Y cada vez hay más clases en vídeo en inglés y en español.
· Curso de Instagram completo (actualizado) Te informo al momento de todos los cambios de algoritmo y como triunfar en internet aplicando las novedades y buenas prácticas, paso a paso.
· Curso de Redes Sociales (Twitter, redes alternativas para fotó[email protected])
· Curso de Fotolibros / Autoedición / Imprentas / Recomendaciones / Procesos
· Curso completo sobre NFT / Cripto Arte / AI 
· Curso sobre mercado del arte: (cómo asentar las bases, bio, statement, certificado de autenticidad… Información privilegiada de cómo trabajar con galerías / cómo vender tu obra)
· Curso sobre sacar el máximo partido a tu trabajo comercial 
· Información sobre temas legales relacionados con fotografía y arte (para que no os timen, sobre contratos, cláusulas abusivas, experiencias…)
· Cómo encontrar las mejores convocatorias para artistas
· Estrategias para formar tu carrera como artista y anécdotas inspiradoras que me han ocurrido / cómo he llegado donde estoy
· Sets exclusivos de fondos de pantalla para teléfono/Ipad/PC
· Visionados exclusivos de mi documental (sobre la escoliosis) y todo el proceso detallado
· Acceso a mi diario personal / posts inspiracionales :) 
Y además: catálogos exclusivos de mi obra / todos mis fotolibros en Ebook, posts de inspiración (con historias que me pasan y pueden ser inspiradoras) y Q&A: Sobre Redes Sociales, mercado del arte, términos legales, contratos… Si queréis saber sobre procesos creativos y técnica… veniros a ¡Azures!
(acceso a TODO lo que hay ya publicado desde julio de 2020)
EN /// This tier is aimed at those of you who want to learn with me. This is your section if you are a professional artist and want to learn about marketing, social media, art market and techniques to build a creative career. Thank you for getting involved with my work a little bit more! With this subscription, in addition to ALL of the above from "Sky", you will learn even more things and have even more benefits (I'll tell you on the list!). 
If you pay annually: Gift of the book of all my work (in English, Spanish and German) - Europe: physical / Outside Europe: shipping costs not included
List of courses: (updated every week). Besides, you can ask me anything you need. And there are more and more video classes in English and Spanish.
- Complete Instagram course (updated) I inform you about all the algorithm changes and how to succeed on the internet by applying the latest news and best practices, step by step.
- Course on Social Networks (Twitter, alternative networks for photographers).
- Course on Photobooks / Self-publishing / Printers / Recommendations / Processes
- Full course on NFT / Crypto Art / AI 
- Course on the art market: (how to lay the foundations, bio, statement, certificate of authenticity... Insider info on how to work with galleries / how to sell your work)
- Course on how to get the most out of your commercial work. 
- Information on legal issues related to photography and art (so you don't get ripped off, about contracts, unfair terms, experiences...)
- How to find the best calls for artists
- Strategies for building your career as an artist and inspirational stories that have happened to me / how I got to where I am now
- Exclusive sets of wallpapers for your phone/Ipad/PC
- Exclusive viewings of my documentary (about scoliosis) and the whole process in detail
- Access to my personal diary / inspirational posts :) 
And also: exclusive catalogs of my work / all my photobooks in Ebook, inspirational posts (with stories that happen to me and can be inspiring) and Q&A: About Social Media, art market, legal terms, contracts... If you want to know about creative processes and technique... come to Azures!
(access to EVERYTHING already published since July 2020)
Azur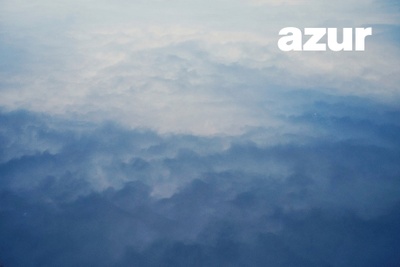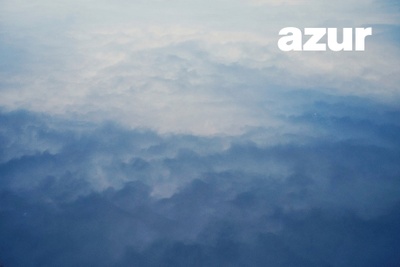 EN Below
Apúntate si quieres acceder a tutoriales prácticos, procesos mucho más detallados, making of y gestión se una carrera profesional .Vosotros os ganáis un poco más de atención personalizada como una pequeña mentora… también hay más ventajas y regalos.
Si pagas anualmente: Regalo del libro de toda mi obra (en inglés, español y alemán) + regalo sorpresa 
Además de TODAS las recompensas de los Sky y Cyan recibiréis:
· Cursos sobre fotografía práctica
· Información privilegiada y guias prácticas para fotó[email protected] y artistas
· Curso sobre cómo organizar exposiciones desde 0 (desde grandes a pequeñas, ferias, galerías, museos… toda mi experiencia a vuestra disposición)
· Curso sobre gestión del tiempo
· Cursos sobre producción de obra (papeles, acabados, formatos…)
· Cómo presentarte profesionalmente, hacer CV y presentar tu trabajo a marcas, agencias… consejos prácticos y plantillas. Ejemplos de primera mano · Mis dossieres para agencias / mis portfolios para galerías / consejos, cómo hacerlos y plantillas
· Clases de software que utilizo (para maquetar catálogos y fotolibros, organizar exposiciones…). Os dejo mis plantillas. Clases en vídeo subtituladas
·Acceso exclusivo a tutoriales / making of / materiales / esquemas de iluminación / curiosidades / experiencias / procesos de trabajo (shootings, producción de libros, expos) etc.
· Q&A: ¡Aprende conmigo! Siempre estoy encantada de que me preguntéis acerca de cualquier proceso creativo en mi trabajo y todo lo que necesitéis (preguntas que puedan servir a toda la comunidad tienen prioridad)
Y además:
· El calendario anual físico gratis (sólo pagas los gastos de envío – a partir de 3 meses de suscripción) 
· Regalos físicos sorpresa de vez en cuando (Sólo para Europa ¡No olvidéis poner vuestra dirección!)
EN /// Sign up if you want access to practical tutorials, much more detailed processes, BTS and career management, you get a little more personal attention as a little mentor... There are also more perks and freebies.
If you pay annually: Gift of the book of all my work (in English, Spanish and German) + surprise gift. 
In addition to ALL the Sky and Cyan rewards you will receive:
- Courses on practical photography
- Insider information and practical guides for photographers and artists
- Course on how to organize exhibitions from scratch (big to small, fairs, galleries, museums... all my experience at your disposal)
- Course on time management
- Courses on work production (papers, finishes, formats...)
- How to present yourself professionally, make CVs and present your work to brands, agencies... practical advice and templates. First-hand examples
- My dossiers for agencies / my portfolios for galleries / tips, how to make them and templates...
- Types of software I use (to layout catalogs and photobooks, organize exhibitions...). I share my templates. Video lessons with subtitles
-Exclusive access to tutorials / making of / materials / lighting schematics / curiosities / experiences / work processes (shootings, book production, expos) etc.
- Q&A: Learn with me! I'm always happy for you to ask me about any creative process in my work and anything you need (questions that can serve the whole community have priority).
And also:
- Free physical yearly calendar (you only pay shipping and handling - from 3 months subscription) 
- Surprise physical gifts from time to time (Europe only - don't forget to put your address!)
By becoming a patron, you'll instantly unlock access to 440 exclusive posts
By becoming a patron, you'll instantly unlock access to 440 exclusive posts
Recent posts by Irene Cruz