Irene Cruz
is creating beautiful stories through photography and video
Select a membership level
Sky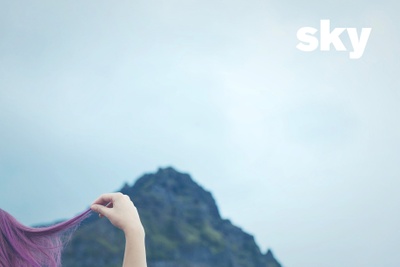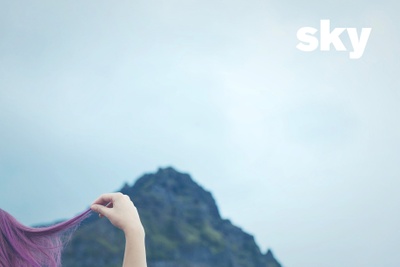 Español abajo
Thanks a lot for allowing me to keep creating with your small contribution. This symbolic subscription includes:
News, surprises, interviews and exclusive benefits and discounts in all new courses, books, artworks...
+
A pdf ebook – my last complete publication
+
Bite sized surprise contents throughout the year, stay tuned!  
+
Personally thank all of you at the end of the year on my social media
+
Complete catalogues in PDF
+
Exclusive pre-sale of the retrospective catalogue of all my work that comes out in March 2021.
//
Muchas gracias por permitirme seguir creando con tu pequeño granito de arena.Esta pequeña suscripción simbólica incluye:
Posts de noticias, entrevistas, sorpresas y oportunidades exclusivas  (descuentos en cursos, libros, obra)
+
Un ebook en pdf - última publicación completa. 
+
Pequeños contenidos extra sorpresa a lo largo de todo el año, ¡estad atentos al feed! (trucos, fotos sin censura, pequeños tutoriales)
+
Daros las gracias públicamente en un post a final de año en mis redes sociales
+
Catálogos completos en PDF
+
Preventa exclusiva del catálogo retrospectivo de toda mi obra que sale en marzo de 2021. 
Cyan
Whoa! You're an actual fan, thanks for getting involved with my work a little more.
With this contribution, aside from all the previous rewards we gain some hue intensity and…
You'll receive at the end of each season an exclusive set of wallpapers for your smartphone/ipad/pc
Access to my personal diary posts / inspiring stories :)
A 10%  discount code for my online store valid for the whole year
Special additional discount of 20% during the pre-sale of my yearly calendars, that I've been crafting since 2017
You'll also be part of my "Close friends" group on Instagram where I'll regularly publish little secrets as stories related to my work
Lastly, as I find them really useful to get inspired and focus, the meditation notebooks I use daily. (PDF)
Some instagram / social networks tricks 
//
¡Vaya! Esto ya es ser un fan, gracias por implicarte con mi trabajo un poquito más.
Con esta subscripción además de todo lo anterior de Sky, ganamos un poquito de intensidad y ...:
Recibirás con cada cambio de estación un set exclusivo de fondos de pantalla para teléfono/Ipad/PC
Acceso a mi diario personal / posts inspiracionales :) 
Un código de descuento adicional del 10% en mi tienda web para todo el año.
Descuento especial de 20% en la preventa de calendarios que como sabéis realizo de forma anual desde 2017
Además formarás parte de mis mejores amigos de instagram donde publicaré asiduamente secretitos en forma de stories relacionados con mi trabajo
Por último, como a mí me ayudan mucho a inspirarme y poner foco, los cuadernos de meditación que uso a diario (PDF)
Añado: trucos para redes sociales (sobre todo para Instagram)
Azur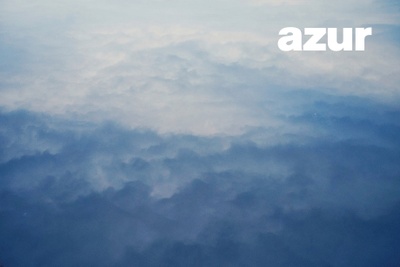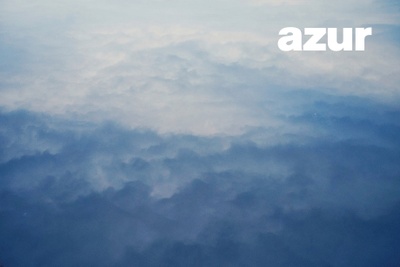 You all will get a bit more personalized attention as if I were your mentor and aside from the sky & cyan benefits you'll get:
The chance to ask a question for Q&A videos I'll make every three months (ENG/ESP)
Learn with Irene: (I always love to hear from you and happy to answer any questions you might have on the creative process I use in my work.)
Exclusive access to private blog entries with tutorials / BTS / lighting schemes / equipment / fun facts / experiences / workflows (shoot, book publishing, exhibitions)
The calendar in pdf format
Aside from the tiny gift sky & cyan receive, you'll receive an additional gift
//
Vosotros os ganáis un poco más de atención personalizada como una pequeña mentora y además de las recompensas de los Sky y Cyan recibiréis:
La oportunidad de realizar una pregunta para vídeos de Q&A exclusivos trimestrales (ENG/ESP)
¡Aprende conmigo! Siempre estoy encantada de que me preguntéis acerca de cualquier proceso creativo en mi trabajo. 
Acceso exclusivo a entradas de blog privadas con tutoriales / making of / materiales / esquemas de iluminación / curiosidades / experiencias / procesos de trabajo (shootings, producción de libros, expos) etc.
El calendario en pdf
Además del obsequio que reciben Sky y Cyan recibiréis otro adicional
About Irene Cruz
¡Hola, hello, hallo, aloha blues!
// Abajo tenéis todo en Español // SpanishBelow
Welcome to my new Patreon.
Thanks for stopping by!
To those of you who wish to support my work with a contribution, however big or small, I am truly thankful.
It's been a while already that I've been thinking about opening an account on Patreon, but due to the current unforeseeable circumstances I've decided to do it now, as we artists need to find new ways to keep creating.
I love sharing my artwork with all of you, just for the joy and satisfaction it gives me. However, I have thought that maybe it would be more rewarding to be able to share more quality content, by you all playing an active part on the development of my career, being more dedicated to my followers and being able to show you more.
This platform works as a cowdfunding via a monthly subscription. This collaboration will bring me a perfect chance to offer those of you who support me, more specialized content, exclusive gifts and the capacity to help you grow through my experience – I've been making a living of this for over 10 years! - and in exchange I could put more resources and time focusing on my work. You can collaborate for as little as 2€ monthly (further tiers include 5€, 10€, 25€, 60€ o 150€).
This sort of patronage will allow me to interact with all of you more personally and to keep creating, joyful as ever, as I will also be able to help you out by allowing to to see every nook and cranny of my work flow.
I'm also quite new with this, so I hope the benefits will be rewarding and, naturally, feel free to share with me any suggestions or ideas for me to implement or improve, I'm open to your ideas! - Reach out via email
[email protected]
or Patreon DM.
¡Hola, hello, hallo, aloha azules!
Bienvenidísimos y Bienvenidísimas a mi nuevo Patreon.
¡Gracias por pasaros por aquí!
A todos los que deseáis apoyarme con un granito de arena del tamaño que podáis / queráis, os doy las gracias por adelantado.
Llevaba ya bastante tiempo con la idea de abrir una cuenta en Patreon, pero debido a las circunstancias actuales me he decidido a hacerlo ahora, ya que los artistas necesitamos buscar nuevas vías para poder seguir creando.
Amo compartir con todos vosotros mi arte sólo por la satisfacción y la alegría de que lo disfrutéis, pero he pensado que, quizá, sería más enriquecedor poder daros más contenido, lograr que seáis una parte más activa de mi carrera, dedicarme y mostraros mucho más.
Esta plataforma, que funciona como un crowdfunding a modo de suscripción, me brinda la oportunidad perfecta de ofreceros, a aquellos que me apoyéis, más contenido especializado, algunos regalos exclusivos, poder ayudaros a vosotros a crecer a partir de mi experiencia (¡llevo (sobre)viviendo de esto más de 10 años!... y a cambio poder invertir más recursos y tiempo en mi obra.
De antemano contáis con mi más sincero agradecimiento por vuestra ayuda. Podéis colaborar mensualmente desde 2€ (5€, 10€, 25€, 60€ o 150€).
Esta especie de mecenazgo me facilitará interactuar de una forma más personal con vosotros, y me permitirá seguir creando, con la ilusión de siempre, algo que me hace especialmente feliz, porque estaré encantada de ayudaros y compartir con vosotros los elementos de mi proceso de trabajo.
Soy nueva por aquí, así que espero que las recompensas os seduzcan y si tenéis cualquier sugerencia de mejora o cualquier cosa que os apeteciera que podría implementar, soy todo ojos y oídos en
[email protected]
o privado a través de Patreon.
By becoming a patron, you'll instantly unlock access to 166 exclusive posts
By becoming a patron, you'll instantly unlock access to 166 exclusive posts
Recent posts by Irene Cruz
How it works
Get started in 2 minutes