Is Jesus Alive?
is creating blog posts defending the Christian faith.
Select a membership level
Little is much!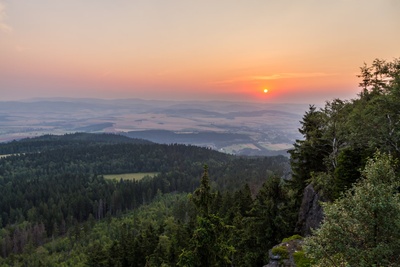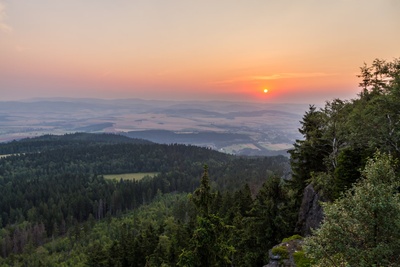 Support this ministry with a monthly gift of just $1 or more.  A little bit can go a long way! 
Wow! That's very generous of you!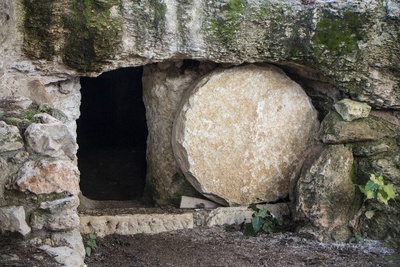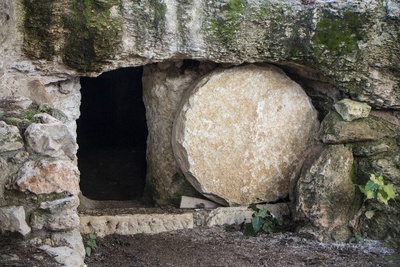 Support this ministry with a monthly gift of just $5 or more. Your support at this level helps us tremendously! 
You're awesome.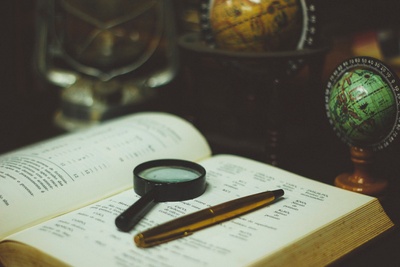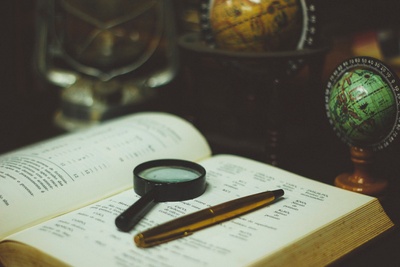 Support this ministry with a monthly gift of $10 or more.  At this level, you enable us to upgrade equipment and better the quality of our materials. Thank you!!!

Unlike other Patreon users, I don't offer any special benefits. I personally don't believe in giving people any sort of early or special access. The gospel is free! But you're generous support is greatly appreciated! 
About Is Jesus Alive?
Hey everyone! My name is Erik Manning. I'm the guy behind the website
isjesusalive.com
. You might think that it's strange to have a ministry that's named after a question.
Christians will say
'Of course he's alive! God raised him from the dead.'
Skeptics will say
'Of course he's dead! Everyone dies and Jesus isn't special.'
Muslims will say
'Jesus remained with us as long as God willed until God raised him to Himself.'
(Hint: They don't believe he actually ever died.)
Of course, there's a host of other opinions, depending on one's worldview. And that's the point. I want to help Christians get that conversation started. But more importantly, I want believers to be equipped to state and defend Christian truth claims more effectively. To do this, I create ad-free blog posts and podcasts.
As it turns out, by the grace of God, people like this content
I've had 115,000 visits to the blog.
By God's grace, I've guest posted on CrossExamined.org, TheStream.org, CapturingChristianity.com, and ReasonsForJesus.com.
I've received emails from people in Africa, Eastern Europe, and Australia who have let me know how the content has helped strengthen their faith.
My content has been shared on social media by apologetics "heroes" of mine, like Lee Strobel (The Case for Christ, The Case for Faith) and J. Warner Wallace. (Cold-Case Christianity, God's Crime Scene)
My Facebook page reaches an average of 75,000 people per month and has over 3,000 followers.
Why do I need your help?
It's a long story, but 2 years ago I left my cushy corporate job to work in my church's after school program. My wife started a
vintage decor business
that we run out of our home. We have four kids with baby #5 on the way.
Crazy stuff, right? We strongly believe God has led us to do these things as we've prayerfully and cautiously moved in this direction. My job became my idol for several years. We are now both committed to seeking the kingdom of God first.
We've learned that running a business and homeschooling our kids is much more than a full-time job.
On top of that, I believe I am to be giving myself diligently to creating high-quality apologetics content full-time. I've become a
Reasonable Faith Chapter Director
and I'm also starting a YouTube channel 2020 in order to increase the reach of the gospel and equip local churches with high-quality apologetics curriculum they can use with their local congregation.
Paul said,
"the Lord has commanded that those who preach the gospel should receive their living from the gospel."
(1 Cor. 9:14)
Therefore, I'm humbly asking for your help. I realize not everyone gets to do this and it does feel a bit weird asking for money. But I still have my "tent-making" job that I do helping my wife with her business.
With Patreon, I am looking to help supplement my family's needs while we continue to grow her business, which we've learned can ebb and flow. I've also done other work like web design in order to help supplement our income, but that only goes so far.
Your generous support can help me in the following ways:
Partially paying for our monthly expenses.
Purchasing a new laptop. (My current laptop is 7 years old)
Getting a better camera and video editing software.
A screen recording program and a subscription to Zoom, which allows me to conduct interviews for YouTube.
Purchasing more study materials.
Web hosting and a subcription to VideoScribe and other website-related costs.
You can also give a one-time donation here: https://www.paypal.me/isjesusalive

THANK YOU!
$81.19 of $2,500
per month
1 of 1
By becoming a patron, you'll instantly unlock access to 12 exclusive posts
By becoming a patron, you'll instantly unlock access to 12 exclusive posts
Recent posts by Is Jesus Alive?
How it works
Get started in 2 minutes