Ivy Lee
is creating Glamour and Fine Art Photography & Video
Select a membership level
Showing Support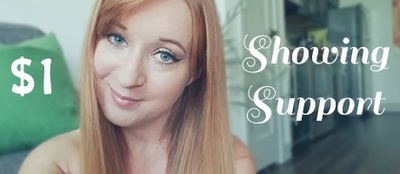 *Please note that rewards will contain NSFW content.
*Please note that regular posting at this level are not guaranteed. This is more of a showing support/$1-for-$1 level*
Occasionally, I will post extra stuff to my patrons in blog or in form of bonus content. The content will include tasteful nudity per their guidelines. I will also post blogs about my travels and photo shoots. I will also occasionally post a "list of links" so you know where to find me all over the place! :) I don't post here too often but appreciate any support :)
I do post via Patreon Lens (it's like snapchat) so there will be some uncensored content there too!
Spreading the Love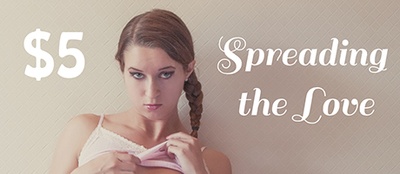 *Please note that rewards will contain NSFW content.

All of the above plus:
You will gain access to my Patreon only exclusive photo blog . Updated DAILY. This will show full nudity with the exception of the more "showy" stuff. That will be on higher tiers only or bonus content.
Access to constantly updated folder with all past Snapchat/Instagram Stories posts. (I no longer use Snapchat)
Access to all Patreon Lens postings ~ uncensored (it's like snapchat)
(Optional) You will also get a one-time personalized thank you card in the mail including a signed instax print! (if you don't want anything shipped to you, put "no shipment" in shipping address and I will not send ..of course. I do confirm shipping desire first)
Exclusive Updates
*Please note that rewards will contain NSFW content.
All of the above plus: 
A password protected link for 5 photo sets monthly!  (1) set of from my current modeling, (1)  set from past modeling and (3) sets from my photography. I will release them each separately and post when the sets are available. Many of the modeling and photography sets posted each month will be unique sets that are likely to have never been posted anywhere before (at least not as a full set and high resolution) and are exclusive to Patreon. The other sets may be a mix of past sets for sites like zivity and/or new content. Each month will be new sets, new passwords.  These sets will be deleted at the end of each month so save them as you wish. Join anytime during the month for full access to everything. 
NSFW uncensored Snapchat posts archived in folder
(if you don't want anything shipped to you, put "no shipment" in shipping address and I will not send ..of course) 
About
How *My* Patreon Works
Every month (typically the 1st-3rd) and with each new patron, I send out links passwords to Dropbox folders with content dependent upon your reward level as well as a password-protected photo blog that is updated daily. Please go to the rewards section to see what's included with each tier.
On that note, new patrons: please be patient! The access to everything is not automatic. I have to manually send it. That's why I say give me up to 48 hours, though I'm always sending sooner than that. 
Why do I use Dropbox for the content instead of posting it all directly? Why do the passwords change each month? ... This is to benefit you, not me. By putting everything into a "master" folder, you don't have to fish through every single post I've done on Patreon. You just have to open a link and all of the content is in one place. Because I do it this way, I have to change the passwords each month so people who leave no longer have access. You having to put in new passwords each month is still a lot less than if every single content post had it's own password, which I've seen some models do. 
The content that I post is of my modeling and my photography of other models. Basically, I post photo sets and videos or me and/or other models that almost always contain full nudity. The levels of how "showy" things are depends on each item and the model. I pose openly and share more up close and personal stuff like my "sexy selfies" 
Model: Ivy Lee / Photographer: Bill Robling

About Me
You may know me as Ivy Lee or Krizanek Photography ..or for my studio or retouching services. I'm a full-time traveling *nude* model and photographer (of other beautiful naked ladies). I enjoy having a platform to share my art from both sides of the camera. I live in the northeast and travel regularly for modeling. 
This site is wonderful in that it allows supporters to pledge money toward artists to help them achieve their goals. In return you will get to follow my art from both sides of the camera and get exclusive content and prints. I will share full photo sets taken of me and by me and share photos I get from my photographers on all my tours. 
Model: Ivy Lee / Photographer: Crouching Tiger Studio
Model: Lillias Right / Photographer: Krizanek Photography
Model: Floofie / Photographer: Krizanek Photography / film soup experiment 
I appreciate any and all support. It's been a rough journey financially and it'd be nice to be able to catch up just a little bit. ...and continue to make art in the process. 
I have upped all of my rewards and 1-2 times a week will be posting new work which will be available based on your pledge amount. There's lots of videos and photos you haven't seen before! This site is now my main focus for content. I'm also available for private collector work, trade for high end content with photographers for Patreon, and Wishlist gifting to be given private photos/videos. 
My Amazon Wishlist
IMPORTANT:
Please understand that by becoming a patron, you do not gain any copyright to the images. They are for personal use only and not available for resale. Me and the other photographers hold sole copyright. 
NOTE: Upon joining, please give me time to manually send you the reward links and passwords. I do not post them in feed posts. I do wait to see payment has processed before sending anything. Thanks <3
[I hit this so already bought the lens. But it dipped below again] Thanks to a gift of the Sony a6000 camera, I'm able to change my next goal. The Nikon 85mm f/1.8 for my Nikon will be something that greatly adds to my quality. I've only had a couple of "good" lenses with my camera and this one has been one I've wanted for awhile. It's a tough debate because I have a 105mm f/2.8. But it's been a bit out of commission and in need of repair. But the 85 is a little more flexible and the low F-stop of great help.
2 of 6
By becoming a patron, you'll instantly unlock access to 249 exclusive posts
By becoming a patron, you'll instantly unlock access to 249 exclusive posts